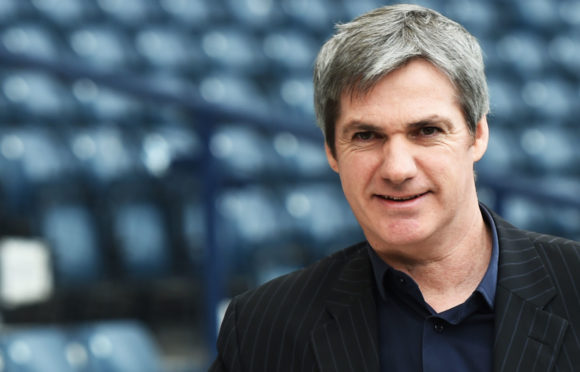 The SPFL has decided to put six weeks between last Sunday's controversy at Celtic Park and the final Old Firm fixture of the season.
Some people will consider even that not long enough.
Joe Miller could be forgiven for considering it a lifetime!
Back in 1991, he was involved in a tasty double-header when the Hoops defeated their greatest rivals on back-to-back weekends.
The first was a Scottish Cup tie at Celtic Park, which finished 2-0 – and 3-1 to the visitors in red cards!
That afternoon, Rangers had Mark Hateley, Terry Hurlock and Mark Walters sent off, while Peter Grant was dismissed for Celtic.
The following week, Graeme Souness' side was back in Glasgow's East End on league business.
It was not quite so highly-charged as seven days earlier, but there was a red card for Rangers' Scott Nisbet as Billy McNeill's side won 3-0, with Miller being one of the scorers.
Miller recalled: "I remember that week very well.
"The Scottish Cup game took place on March 17, and it was labelled the St Patrick's Day Massacre!
"It was vital we won both games.
"Rangers were very strong at that time, and had a cheque book that enabled them to buy some of the very best players around.
"For example, Mo Johnston played in both games for them.
"They were at the start of the run that would finish with nine-in-a-row. So we had to respond, and beating them at any time was always sweet and gave us optimism.
"The first game had four red cards – and that was back in the day when you really had to whack an opponent to get sent off!
"It's not like nowadays when you can get red carded for a push rather than a punch.
"We were obviously aware that Rangers would want revenge the following week, and we made a point of focusing on staying calm and letting our football win the game.
"We were down at Seamill for preparations for both games.
"Manager Billy McNeill was always brilliant at getting the balance right in his team talks, in terms of making sure we were aggressive but not giving the referee an opportunity to send you off.
"Billy loved beating Rangers, and he was absolutely elated at the end of both games.
"It would have been the same for Neil Lennon and his players last week.
"Steven Gerrard and his men were the same when they won at Ibrox back in December.
"As a player, you have four or five minutes to really savour it at full-time with the supporters, and as soon as you get into the dressing room.
"But very quickly, you have moved on, and are focussing on the next game.
"I just hope that we are talking about the football at the end of the next Old Firm match.
"We do not want anything unsavoury on the park or off the park, whether it be inside the stadium or in the city centre afterwards.
"Everybody needs to take responsibility and behave in an orderly manner.
"Celtic are well clear at the top of the table and it's only a matter of time before eight-in-a-row is in the bag.
"But there will still be plenty at stake at Ibrox.
"Rangers will want to show that they are genuine contenders for next season, and as their manager said a few days ago, his players are playing to secure their futures at the club."
Miller has many happy memories of scoring against Rangers in Old Firm games, and fully understands that players will get carried away during celebrations.
Scott Brown has been cited by the SFA for his conduct during last weekend's win when he celebrated the victory in front of the Gers supporters at full-time.
Miller knows from experience that this kind of behaviour is totally on the spur of the moment and not pre-planned.
Indeed, when he scored the winning goal in the 1989 Scottish Cup Final against the Light Blues, he was off and running towards the Rangers End until he was hauled back, and almost rugby-tackled, by team-mate Peter Grant.
Miller said: "In the past week, many media pundits, including former players from Celtic and Rangers, have had their say about what took place last weekend, and many agree that you can't always legislate for celebrations.
"I know that to be the case as it happened to me in that Cup Final.
"When I scored, I was off to celebrate behind that goal. It wasn't intentional to go there but it's where my legs were taking me – until Granty got a hold off me.
"I suppose I should thank Granty because who knows where I would have ended up!
"But I wasn't trying to goad the Rangers fans or rub it in. It was an on-the-spot reaction.
"That's why I can see where Scott Brown was coming from last Sunday. When the referee blew for time-up, Scott was at that end of the ground."
Between the red cards for Alfredo Morelos and Andy Halliday, the retrospective sending off of Ryan Kent for striking Brown, and the touchline ban for Ibrox gaffer Steven Gerrard – not to mention Brown being cited and both clubs set to be hammered for failing to control their players – it was an eventful derby.
What every sane person wants is for nothing to spill over into the next fixture when the clubs meet at Ibrox on May 12.
Miller has been impressed with some of the Celtic players this season, particularly Odsonne Edouard. He'd also like to see Ollie Burke given more game time.
He said: "Edouard is an exceptional footballer. He can score a goal and also has a trick in him.
"He is also brave enough to run at a player and take him on. I much prefer that, rather than playing a sideways pass.
"Look at the way he had Joe Worrall in knots at the first goal last week. That's the sign of a proper striker, full of confidence and ability.
"I think Burke may have that kind of thing in his locker. I want to see him unleashed and using that blistering pace.
"I'd even think about going with two strikers, and having Burke in one of the wide areas. Mix it up a bit.
"That will be down to Neil Lennon, of course. He has been doing well since he came in, and has made one or two adjustments to the way Brendan Rodgers had the team playing.
"He has been more direct at times and cut out a lot of the passes.
"But he knows that every game is an important one, and that's why he and his players will be giving 100% in every game.
"It's a case of seeing if there is any side out there capable of stopping them from doing the Treble Treble."
Cup semi-finalists Hearts, Inverness Caley Thistle and Aberdeen – over to you.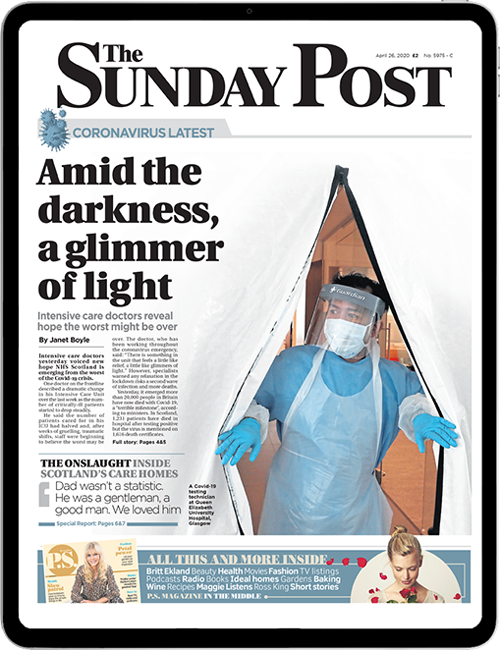 Enjoy the convenience of having The Sunday Post delivered as a digital ePaper straight to your smartphone, tablet or computer.
Subscribe for only £5.49 a month and enjoy all the benefits of the printed paper as a digital replica.
Subscribe