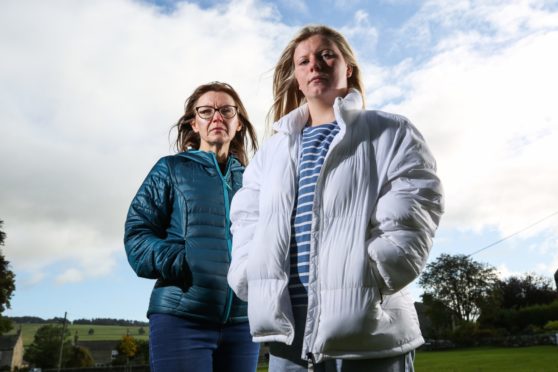 For Nicky Bridges, seeing her daughter start university last month was overwhelming. Not just as a proud parent but because she once feared Charlie wouldn't even reach her 18th birthday.
Nicky knew something wasn't right when, aged 13, her daughter was frequently upset and crying. Her guidance teacher put it down to hormones but after Charlie wrote a letter to her mum saying she felt "worthless" and "wanted to end it all", Nicky sought help from her GP who referred Charlie to CAMHS.
"I know it's quick compared to many other people's experiences with CAMHS but waiting six weeks for support, after you've had a letter from your daughter telling you that she doesn't want to be here anymore, felt like an eternity," recalled Nicky, 48.
Charlie started regularly seeing a psychologist at school but was later discharged, as she seemed to have improved.
Several months later though, Charlie attempted suicide. She was 14. "I had called CAMHS on the Monday to ask her psychologist to contact us because I was so worried about her. Charlie's behaviour had gone off the rails. I never heard back and on the Friday she was in hospital," said Nicky.
"Her psychologist apologised to me, and said 'you knew something was wrong, we didn't'. After that, she was diagnosed with anxiety and depression but it took a long time."
Charlie was given intensive psychological therapy and prescribed anti-depressants. Yet it wasn't enough. One month after starting her medication, Charlie attempted suicide again, just before her dad Wullie's 50th birthday party.
"We were going to have a party and Charlie couldn't cope," said Nicky. "She is exceptionally bright but struggled with social situations. She had difficulty adapting to change, especially when moving up a year at school."
Following her overdose, Charlie was treated by a crisis team at the Royal Hospital for Children in Glasgow. She was referred back to her local CAMHS service in Helensburgh but there was a breakdown in communication between NHS Glasgow and NHS Highlands over her care.
"At the hospital, we were told the area team would call us the next day. They didn't," added Nicky, a clinical nurse manager at Children's Hospices Across Scotland. "I had to call them twice to have her seen the next day. She was still self-harming at that point. We were at our wits end and our local health service didn't even know what had happened to Charlie because the communication hadn't come through from the hospital. It was so frustrating."
Nicky fears young people can face a lack of consistent care when it comes to mental health support.
She said: "I think that, depending on what health board you fall under, it's very much a postcode lottery over the mental health support you can receive. Services in Helensburgh seem depleted and I think that's why Charlie was initially discharged because they thought she wasn't in great need."
Nicky added: "Charlie changed psychologists a number of times because they left the job and she struggled with that because she found change difficult. What message does that send to young people? Luckily, the psychologist she ended up with was brilliant, gave her good coping strategies and treated her as a young adult rather than a child. That really helped."
Charlie, now 18, has been able to take control of her mental health in the past year. She is optimistic about starting her psychology degree at Strathclyde University but still occasionally struggles with her mental health.
Nicky said: "There were days when I didn't know if my daughter was going to wake up because of where she was mentally. I didn't think she'd reach her 18th birthday so that was a massive moment for us as a family.
"I think getting good grades and getting accepted to four universities boosted her self-esteem. She's done amazing. We are so proud of her."
Yet both Charlie and Nicky are concerned what will happen if Charlie needs crisis mental health support in the future.
"Now Charlie is 18 and has been discharged from CAMHS we are in limbo," Nicky added. "She's better at recognising when things are not as good, and she has a strong support network of friends. She's doing well but she would have to go back to her GP and then be referred to adult services if she has any further issues. When young people turn 18 they fall into a black hole when it comes to mental health support."
---
Samaritans can be contacted via their helpline 116 123 or by email jo@samaritans.org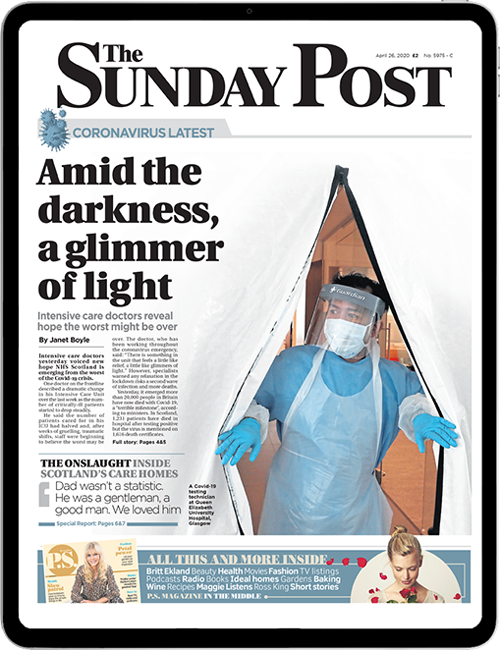 Enjoy the convenience of having The Sunday Post delivered as a digital ePaper straight to your smartphone, tablet or computer.
Subscribe for only £5.49 a month and enjoy all the benefits of the printed paper as a digital replica.
Subscribe