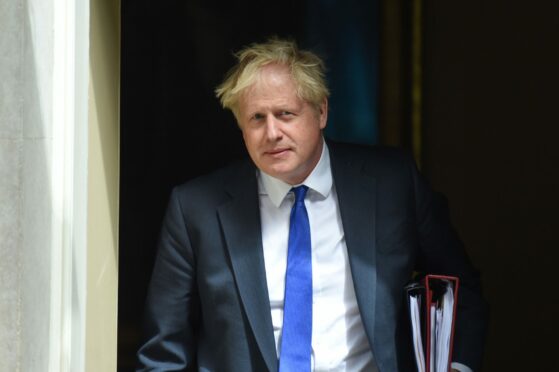 Sometimes, a woman is so ahead of her time that she is deemed a public outrage.
Nearly three years ago, at the Edinburgh Television Festival, I called out Boris Johnson as a liar.
Johnson had become leader of the Conservatives and therefore the Prime Minister, just weeks earlier, on July 23, 2019. I had been invited, in my then role as head of news and current affairs at Channel Four Television, to give the prestigious Mactaggart Lecture at the TV Festival less than a month later.
In that speech, I asked: "Here is what we all need to decide: what do we do when a known liar becomes our Prime Minister? I believe that we need to start calling politicians out as liars when they lie.
"If we continue to be so polite, how will our viewers know that politicians are lying?"
I then produced a Scottish herring as a symbol of Johnson's lies; he had produced a kipper during the election claiming, untruthfully, that Brussels bureaucrats had demanded every kipper sold be accompanied by its own personal plastic ice pillow. Even Donald Trump never lied about a kipper.
Oh dear, what a to-do telling the truth can cause. Newspapers devoted editorials to condemning me. A number of broadcast journalists also told me that I was wrong to have used the L word about a politician; I'd overstepped the mark.
Now that Johnson is about to leave after three catastrophic years in office, culminating in his own parliamentary party finally tiring of his lies, I am even more sure I was right to speak truth to power as I did.
He was one of our own, not in the sense that we are a bunch of liars, but because he was a journalist with a notorious reputation as a serial liar in our trade. He was sacked from his first proper job as a journalist on the Times for making up a quote from his own godfather in a front-page article.
And the lies just continued to spew out after that, notoriously about the European Union when he was a correspondent there.
We knew what he was and we didn't say it. Every survey done shows that television and radio journalists have very high levels of public trust. If we had told the truth about him, people would at least have listened. But broadcast journalists tied themselves in knots to avoid using the word "liar", referring to twisted or exaggerated facts etc.
By not doing so, we let down the voters. I can't say history would have been different but we would have been on the right side of it.
And now it looks like we are going to get a woman who lived in Paisley as our next Prime Minister. As a Paisley Buddy myself, I should be pleased.
But I'm a bit concerned about Liz Truss' spending plans. I can't say they are lies but they are somewhat scary. The Times, former employer of Boris Johnson, says they could cost about £80 billion.
That sounded like an awful lot to me. But I had a clever idea; I looked up how it compares with the cost of the pandemic and worked out that Covid cost more than four times as much. I think that could be a big campaign point for Liz, "I will cost only a quarter of the greatest plague in a hundred years".
Liz, as one woman from Paisley to another, you can have that idea for free.
If you like, I could go back in history and also work out how you compare to the Black Death.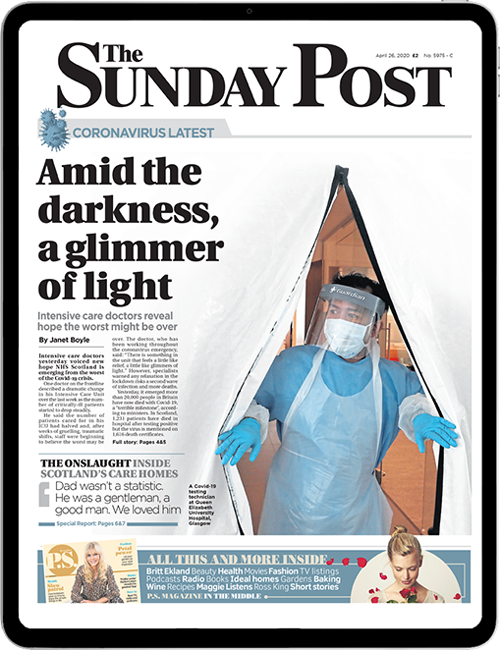 Enjoy the convenience of having The Sunday Post delivered as a digital ePaper straight to your smartphone, tablet or computer.
Subscribe for only £5.49 a month and enjoy all the benefits of the printed paper as a digital replica.
Subscribe