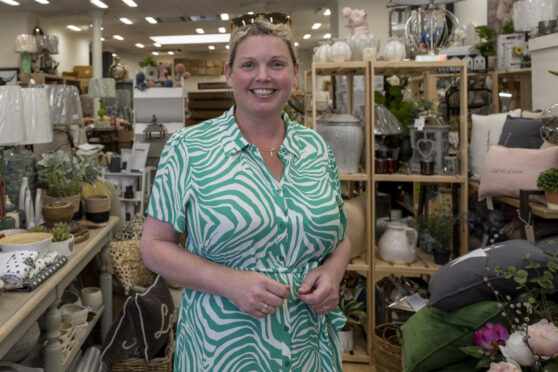 Galashiels in the heart of the Scottish Borders could never be described as a Tory stronghold yet it is part of one of only six constituencies held by the Conservatives in Scotland.
It was former Liberal Party leader David Steel's seat for 32 years after a stunning by-election victory in 1965. He was succeeded by Michael Moore before the SNP ended 50 years of Liberal dominance in 2015. John Lamont captured Berwickshire, Roxburgh and Selkirk for the Tories in 2017 and won re-election in 2019 – relying heavily on his voters in the mainly farming Berwickshire region and towns such as Melrose, Kelso and Hawick.
True to form, the current leadership battle within the Conservative Party was not the first topic of conversation amongst the Braw Lads and Lasses. The cost of living crisis looming this winter was more pressing than the race for power in Downing Street.
'They should go round the town because we're hitting our heads against the wall': The view from Perth ahead of the only Scottish hustings in race to be PM
Fiona Horsburgh, 46, – who runs a gift shop in Bank Street called Winter, Spring, Summer & Fall – summed up the general feeling by saying: "I am worried sick at what lies ahead.
"I get the feeling that the issue is just being swept under the carpet and nothing serious is being done about it. They did well with Covid but there just seems to be no urgency about the energy crisis when now is the time to be doing something about it.
"Energy companies returning record profits and huge bonuses getting paid out – it is absolutely ridiculous that it is being allowed to happen.
"So yes, whoever takes over as prime minister has to make the rising energy bills their number one priority because a lot of people are going to suffer.
"I'm planning not to have the heating on. I'm even thinking of having head torches and woolly gloves at the door for customers coming in. I have just moved from a smaller shop into Bank Street into this larger one.
"I have plans to transform the smaller gift shop into an ice cream parlour and cafe. But when people generally struggle the first things they cut out are treats like ice creams and coffees and I'm thinking of the overheads like running freezers and wondering if it is going to be viable.
"Regarding who wins the leadership race, I want someone who wants the best for the country and in my opinion that looks like Liz Truss. But whoever wins has got to get this mess sorted and bring in legislation that will get this massive problem sorted out before the country goes into freefall."
Dave Scott, a resident of Galashiels and a director of a national charity tackling religious bigotry, wants Boris Johnson's successor to act on the advice of another former prime minister.
He said: "Gordon Brown coming out and saying what he did made perfect sense to me. Energy price caps and freezing prices immediately are among the things he is saying and it makes perfect sense. Radical action is required, just like with Covid. They would be wise to follow the lead of Gordon Brown."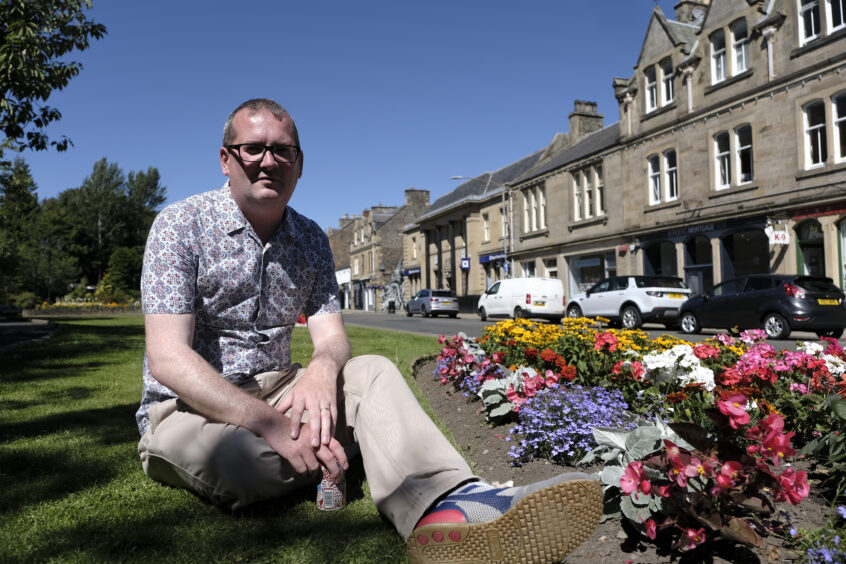 Euan Jardine, who took over as leader of Scottish Borders Council earlier this year, says energy bills are the main topic of conversation when he bumps into constituents.
"There are so many inconsistencies around – petrol selling for £1.57 a litre in one town and £1.81 in another," said Jardine.
"The organisation that runs leisure centres in the Borders are facing an annual increase in their energy bills of £650,000 – that is a lot of extra money to find.
"Hopefully Liz Truss will win the leadership battle and get plans in place to tackle this problem head on. I do fear things will get a lot worse before they get better."
Paisley residents: 'Liz Truss might have lived here but she doesn't understand here'
Retired lecturer Colin Russell, 74, from Walkerburn, was admiring a new mural of novelist Sir Walter Scott which now adorned a gable end wall off Galashiels' main thoroughfare.
He said: "There are so many good things going on and this is one of them.
"Gala's town centre has been getting a lot stick for empty shops etc but this is marvellous. It's nice to see things like this. But all these good things pale into significance when you think is what is around the corner."
Meanwhile, charity shop worker Pauline Williams, 64, from nearby Selkirk said: "I don't think we should be waiting for a new prime minister to come in. The country seems to be in a limbo."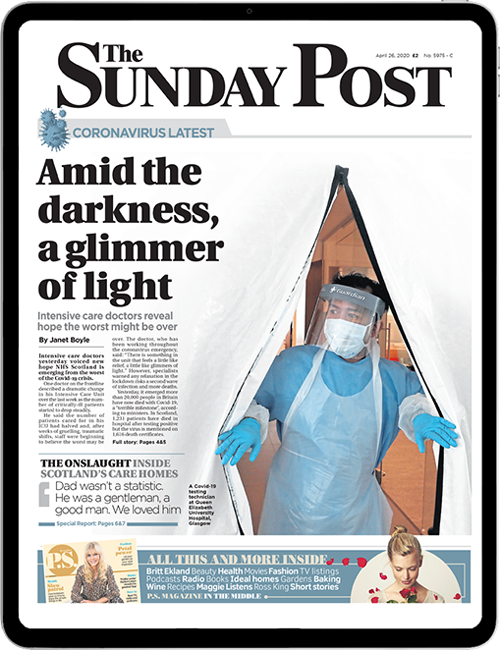 Enjoy the convenience of having The Sunday Post delivered as a digital ePaper straight to your smartphone, tablet or computer.
Subscribe for only £5.49 a month and enjoy all the benefits of the printed paper as a digital replica.
Subscribe