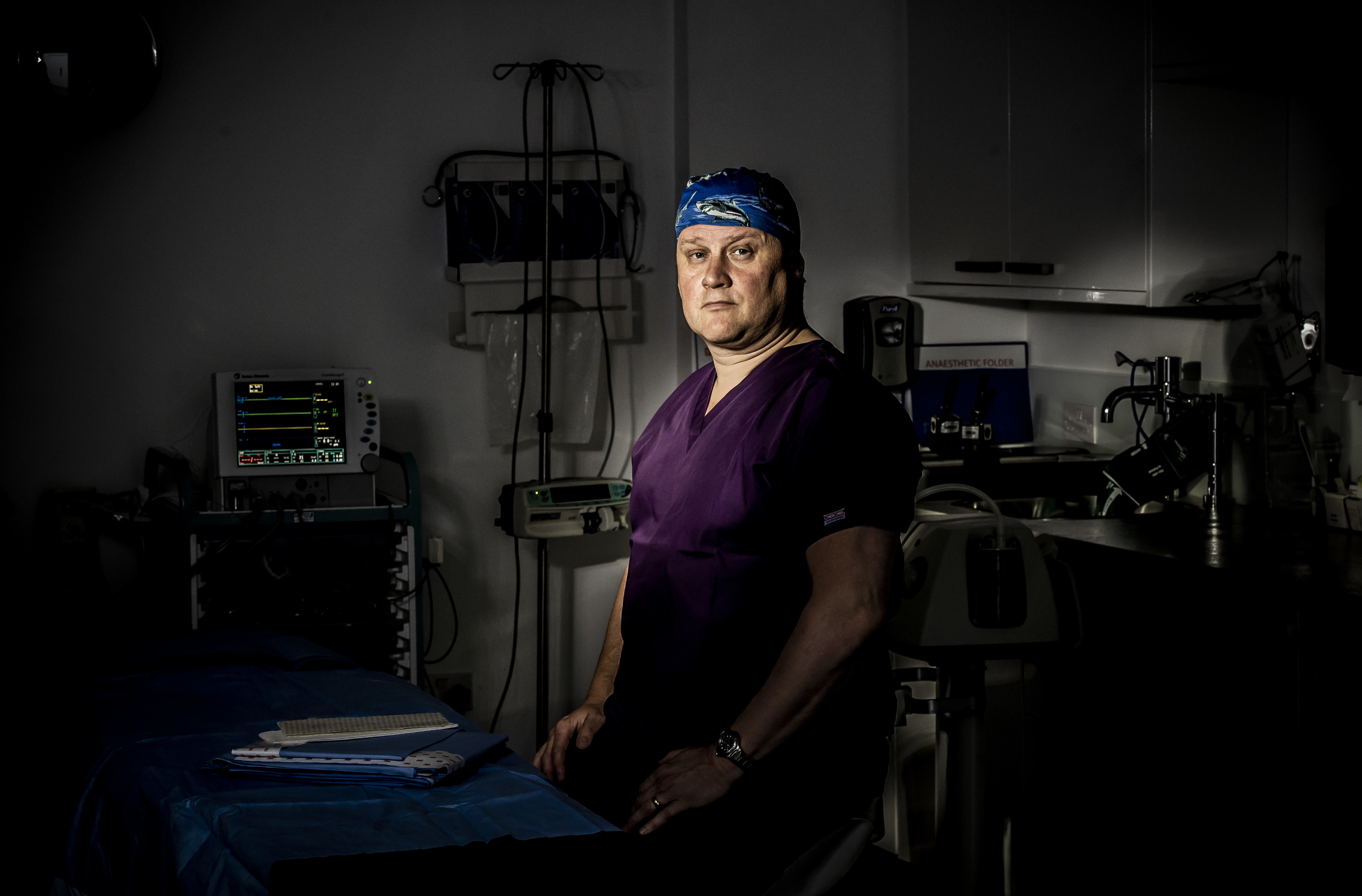 A LEADING surgeon has told how a recent spate of gangland shootings has led to injuries he first treated during drugs wars in Miami.
Consultant surgeon Jim McCaul specialises in treating severe head and neck injuries at Glasgow's Queen Elizabeth University Hospital.
He trained in a Florida hospital, where he treated numerous shooting victims, and says, since returning to Glasgow six months ago, he has seen many similar injuries.
Mr McCaul, 49, a maxillofacial surgeon who is qualified as both a doctor and a dentist, said: "I am now operating on patients who are the victims of shootings as I saw previously in Miami.
"Those who reach hospital alive have considerable head and neck injuries."
Revealed: Deadly bargains as arms traffickers offer Scots gangsters free grenade with every gun and two-for-one deals
Speaking of his experiences in both Miami and Glasgow, he said whether a shooting was fatal or not depended on a number of factors.
"The extent of the injury depends on factors such as the weapon used and whether anything got in the way to slow down the bullet before it hit the victim," said Mr McCaul.
"Anything that gets in the way of a bullet, such as a car window, slows it down.
"Knowing how to repair these injuries takes an understanding of ballistics and how much damage and trauma bullets can cause.
"I have operated on patients who survived more on luck than anything else.
"Some arrive at the hospital, still being able to speak.
"But we have to act fast and intubate them [insert a breathing down their windpipe] before the injured tissue swells enough to close over their airways."
During his time at Jackson Memorial Hospital in Miami, he assisted with operations involving patients who were shot by accident at home, to those caught up in armed hold-ups.
They included a woman who was shot in the back of the neck after she was held up at a
drive-through cash point.
"She put her foot down on the accelerator and the gunman shot at the car, hitting her through the back of the neck, with the bullet shattering the front of her face as it exited," he said.
"The window had slowed down the bullet and she survived."
The Glasgow unit is one of the busiest in Europe and attracts surgical trainees from all over the world.
Half the head and neck injuries treated there are caused by violence or accidents. The remainder are people who have had cancer.
He said the team saw "skulls, jaws and cheekbones fractured by trauma from baseball bats, punches and knives.
"The others include those injured in car accidents or DIY jobs which went seriously wrong.
"I had a man who fell while cutting tree branches with a saw.
"It struck his face on the way down, but he survived. He was quite philosophical about it all.
"Others have been injured falling from ladders."
Mr McCaul said that right-handed people are more likely to be injured on the left side of their faces.
"We are better at protecting our dominant side, and since 90-95% of us are right-handed, most assault blows strike the left side of the face.
"The opposite is true of left-handed patients."
Mr McCaul said many of the techniques used today in operating on head injuries were pioneered during the First World War.
Surgeon Harold Gillies, a New Zealander, wrote the original rule book on rebuilding faces from his experience of operating on at least 4000 British and New Zealand soldiers who had been mutilated by bullets and shrapnel.
This was when tissue grafting was first used.
Injuries included noses, ears, jaws being sheared off and eyes sometimes gouged out by
red-hot shrapnel, covered in mud containing bacteria.
Mr McCaul said: "Much of what we know today goes back to Harold Gillies' First War surgery.
"There have been many advances since but his work was pioneering.
"The results of his surgery were remarkable for their time."
Professor: Bystanders will be killed in the crossfire
Scotland's largest city has endured a spate of shootings on its streets in the past 15 months that have left many victims injured or dead.
Guns have been used in a number of drive-by attacks linked to gangland feuds in Glasgow.
Last month, David Scott, 33, was sentenced to life after shooting Euan "EJ" Johnston at traffic lights in 2016. There have been many more shootings since.
This year alone, there have been at least eight gun-related incidents including an attack on  football coach Paul MColl, who survived being shot twice in February and, in April, the fatal shooting of Kenny Reilly, 29, who died after being shot six times while in his car.
Last year, there were at least eight incidents when guns were fired including the fatal shooting of Jamie Lee, 22, and an attack on  gangland figure Robert Daniel, 42, in what police believe was one of several tit-for-tat attacks as his family feud with the  rival Lyons crime clan.
Some observers believe criminals are more willing to use guns in public places since the fatal shooting of Kevin "Gerbil" Carroll in a supermarket car park in Glasgow in 2010.
Leading criminologist Professor David Wilson believes it is only a matter of time before a member of the public is killed in crossfire.
"These turf wars are caused by drug dealers fighting over territories and a population of
drug users."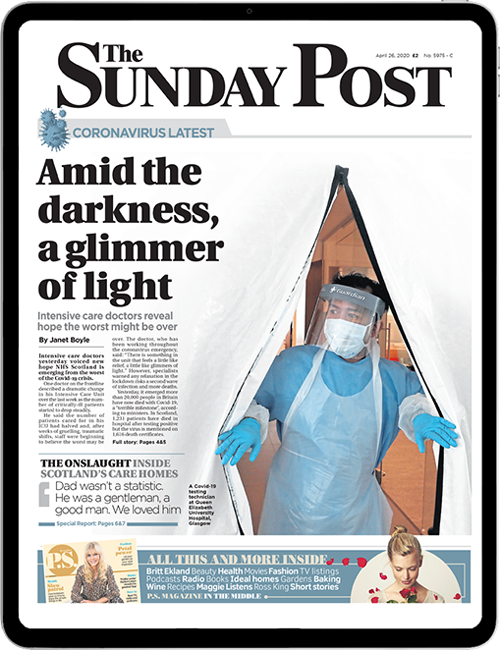 Enjoy the convenience of having The Sunday Post delivered as a digital ePaper straight to your smartphone, tablet or computer.
Subscribe for only £5.49 a month and enjoy all the benefits of the printed paper as a digital replica.
Subscribe