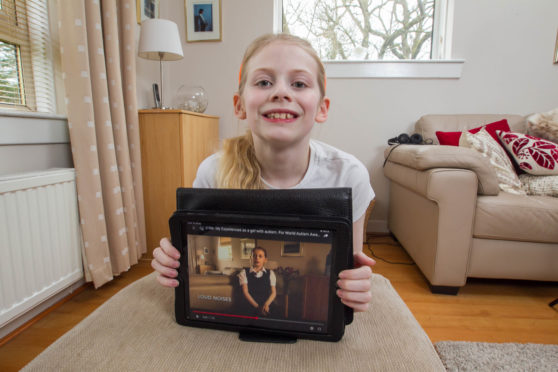 A schoolgirl has become a video star as she helps explains autism to the world.
Rebecca Perrie, 10, has produced a YouTube film ahead of Autism Awareness Week, which starts tomorrow, to help her classmates understand her condition.
Mum Julie, 37, said: "Rebecca felt she was different to other boys and girls in her class. She wanted to show that she might be different but that doesn't make me weird.
"For her, making the video was about educating others. She is comfortable enough now to say 'You know what, this is who I am', but she wanted to explain it because she hadn't told a lot of people about the autism."
In the video, Rebecca, who wants to be a YouTube star, says: "Ever since I was young I always knew I was different from the other kids but I never knew why. So when I found out I had autism I was happy because I finally knew why I was different."
Rebecca, of Eaglesham, East Renfrewshire, is an exceptional reader but struggles with loud noises, unfamiliar places, organising herself and making friends.
Her family, including dad Thomas, 39, and sister Sophie, 7, help her manage by having a structured routine and giving her large headphones, known as ear defenders, to block out loud noises.
Getting an autism diagnosis, however, was a long process for Rebecca.
A lot of the diagnostic criteria is centred around boys which makes it difficult for girls to get a diagnosis.
Mum Julie said: "Girls present differently. They are very often missed and diagnosed late. Some of them aren't diagnosed to their teens or even adults."
The family are supporting Autism Awareness Week because their hope is if more people understand the condition, then attitudes might change.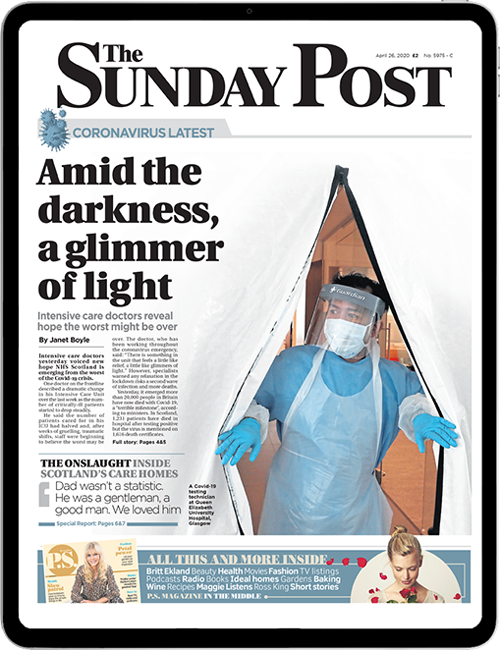 Enjoy the convenience of having The Sunday Post delivered as a digital ePaper straight to your smartphone, tablet or computer.
Subscribe for only £5.49 a month and enjoy all the benefits of the printed paper as a digital replica.
Subscribe