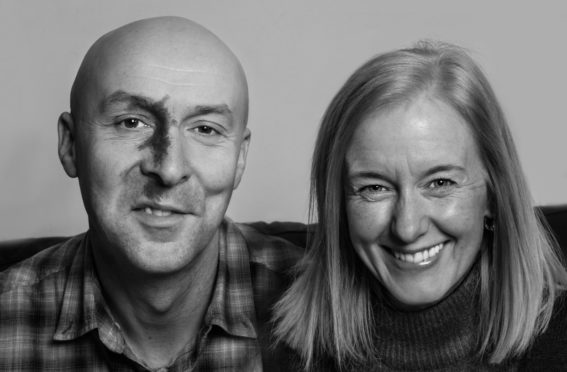 The late author Toni Morrison once said: "If there's a book that you want to read, but it hasn't been written yet, then you must write it."
That advice was followed by best-selling author Chris Brookmyre and his wife Marisa Haetzman, a former consultant anaesthetist, as they teamed up for a series of novels based on the rich, but as yet unexploited, tales hidden in the archives of Scottish medical history.
The couple's 2018 debut, The Way of All Flesh, was followed earlier this year by The Art of Dying, with the inspiration coming from Marisa's studies into the history of medicine.
She left her job at Wishaw General Hospital five years ago to study the subject as a master's degree.
"Some of the stories I was unearthing were really quite fascinating," she explains. "Chris really felt that there was a work of fiction that we could write together about some of the stuff I was reading about.
"The more we talked about it, the more we thought it was a worthwhile thing to do.
"It's been very interesting for me, hugely enjoyable and very satisfying. I'm a big fan of historical fiction myself so being able to do it was an amazing experience."
During her research, Marisa found the tale of Edinburgh innovator James Young Simpson, who demonstrated the anaesthetic qualities of chloroform in the 1840s.
Marisa had never before considered taking on a career in writing, appreciative of what a huge undertaking and commitment writing a novel is.
But the potential this story had changed her mind.
She says: "When it came to this novel, I really wanted to get involved with it.
"I think it was the project itself that made me want to write, more than anything."
Victorian Edinburgh would be the setting as she got to work alongside her husband on a historic crime thriller.
The writing duo became Ambrose Parry – the name coming from a 16th century French military surgeon – as Marisa explains: "when you mash our names together nothing really sensible comes out".
With a plethora of best-sellers to Chris' name and Marisa's medical background, the two complemented each other well in the writing process.
Chris, who says Marisa's knowledge was invaluable to the project's success, reckons the reason the area hasn't been written about much is because others didn't have the "road map" to get around the subject.
"Marisa sees the drama in the development of the science and medicine," he says. "Other people might not know what's relevant or where to go looking for stories.
"I think we both had a great deal of respect for what each other brought to it, in that I would always be very deferential to Marisa in her perspective as a medical practitioner and someone who'd done so much historical research into the period and the subject.
"There was a wealth of information I couldn't have accrued or negotiated myself. Marisa was always very deferential to me in terms of development of plot as that's something I've had more experience of.
"As time goes on, Marisa's become more experienced in plot and character development but I can't say I have," he laughs. "One of us is getting better at it, the other one's still treading water!"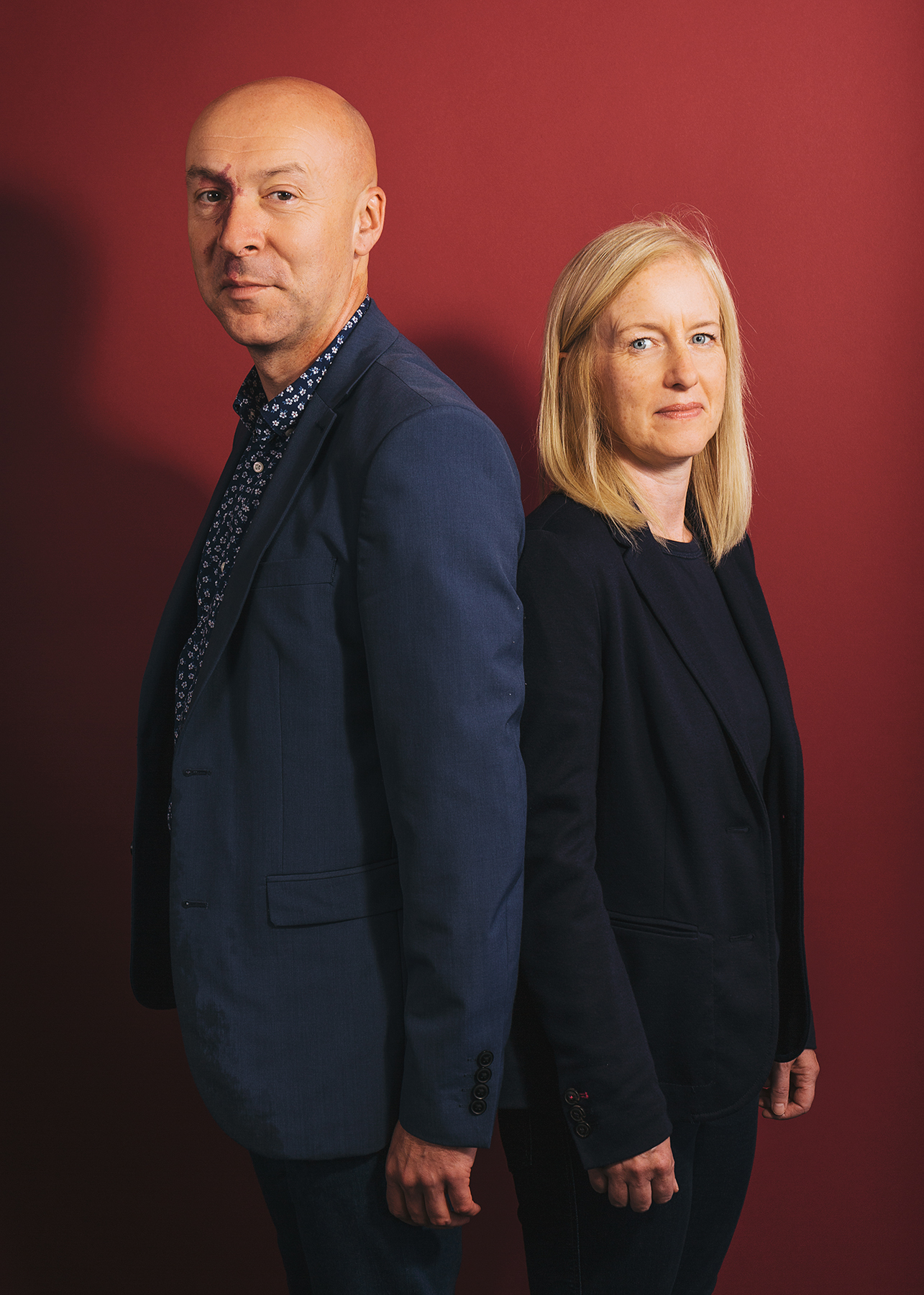 Both have immensely enjoyed the experience of working together, and having the opportunity to channel the stories they had become so fascinated by into the novels.
"We're in the very fortunate position of taking something about which we're very enthusiastic and making it our job," Chris says.
"It was the conversations we'd be having in our leisure time that became the basis of the novel.
"It's not like we talk about the Ambrose Parry stuff every waking hour, but sometimes it must feel like that to our son!"
Marisa adds: "It's a really rich scene to mine and it means you're constantly enthusiastic about the subject material which really keeps your passion for the writing project.
"The material itself has helped us keep going."
The couple admit they've been "astonished and delighted" by the success of the books.
They may have been harnessing their shared enthusiasm for the project, but they had no way of knowing whether or not anyone else would find the subject matter quite as interesting as they did.
Chris says: "It's often the case with a book, you don't know until it's out there whether other people are quite as passionate about it.
"We were pleasantly surprised that, in the first instance, publishers were keen on it and then that their belief that the public would be interested has borne out as well."
A third book is on the horizon, and also a TV adaptation by Sherlock star Benedict Cumberbatch's production company SunnyMarch.
"The great thing about this period Marisa was looking into was that there were so many characters and so many stories to be told," Chris says.
"There's material to keep us going for quite some time. For TV, they're looking at it the same way, something that could potentially run for seven seasons."
Chris and Marisa are part of this year's Book Week celebrations in Glasgow. They'll take part in an event at the Mitchell Library on November 20, alongside fellow McIlvanney Prize shortlister Doug Johnstone.
"I think this is the first time I've done an event with Marisa. There's very little left in the calendar that she's not got her grubby paws on now," Chris laughs.
"I think events like these are more important than ever. People want to get a sense of who you are as a writer, they want to know the person behind the book.
"That goes all the more when it's two people behind the book. It gives people a great opportunity to get a sense of who we are and why we wrote it."
Marisa adds: "I'm a big fan of attending book festival events myself and I think you get so much insight into books and the writing process.
"It adds an extra dimension, if there's a book you love and you can hear the writer talk about it.
"Especially with the books we've been working on together, there's so much backstory and such a huge amount of material that doesn't make it into the books. It's great fun talking about it."
---
Doug Johnstone & Ambrose Parry,  November 20, 6:30PM – 7:30PM, Mitchell Library, £9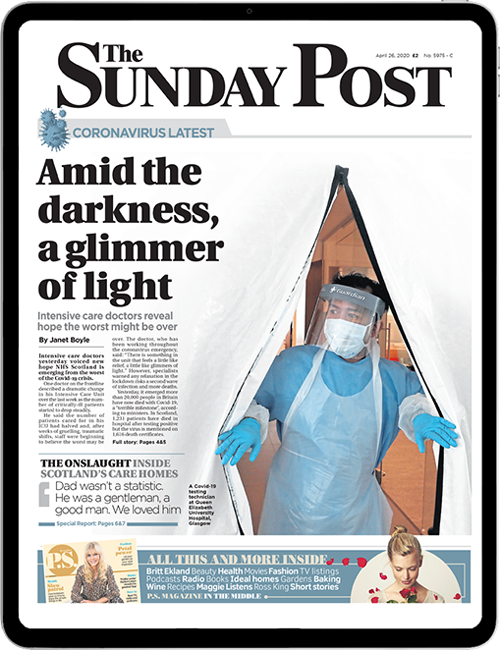 Enjoy the convenience of having The Sunday Post delivered as a digital ePaper straight to your smartphone, tablet or computer.
Subscribe for only £5.49 a month and enjoy all the benefits of the printed paper as a digital replica.
Subscribe