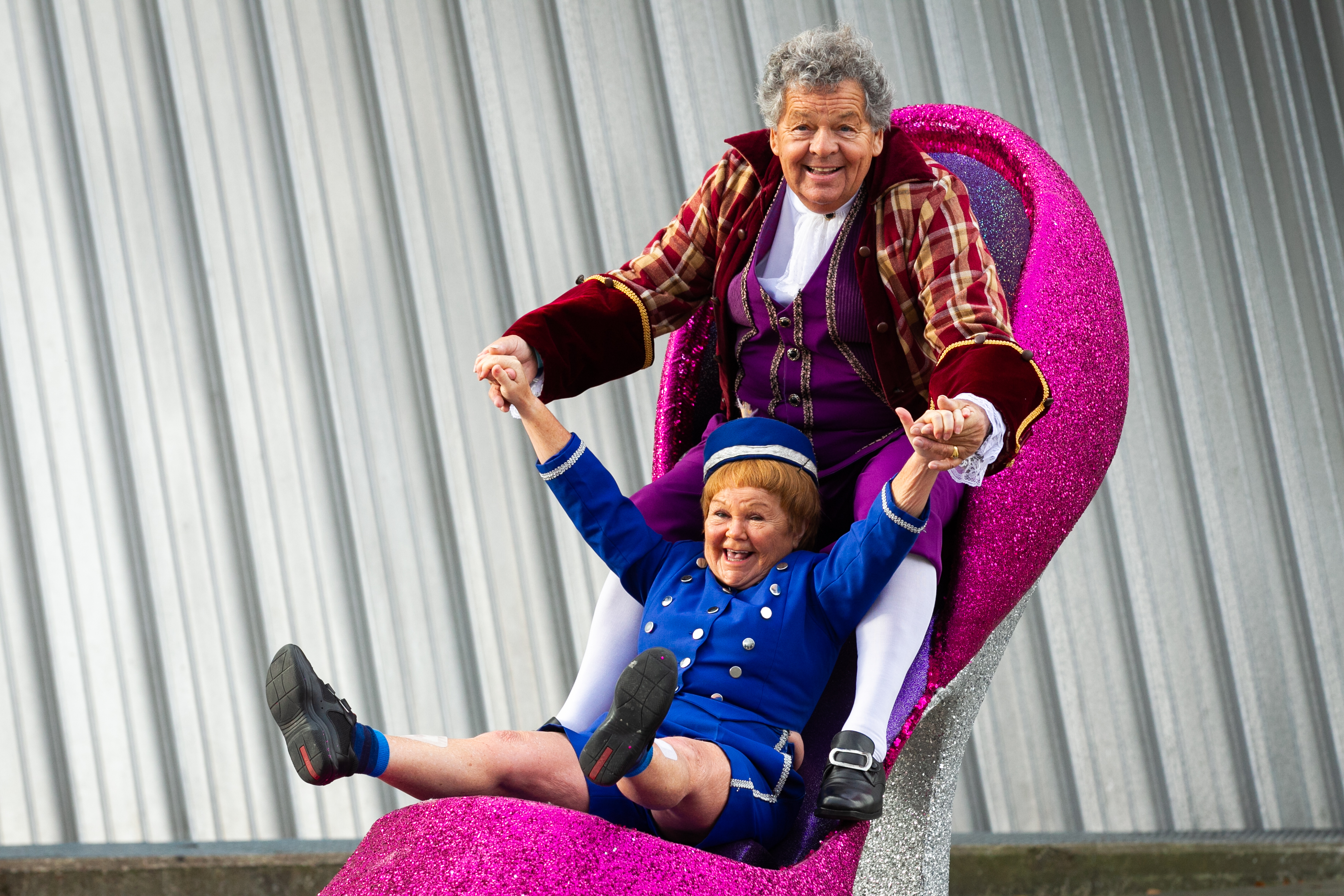 THEY'VE had a career that spans five decades, performing to sell-out crowds and even counting royalty among their many fans.
This month they'll be back doing what they do best – making audiences crease themselves with laughter – as the headline stars of Cinderella at the SEC Armadillo in Glasgow.
But as they arrive for a pre-panto pow-wow with iN10, Ian and Janette Tough admit the clock is ticking down on the Krankies showbiz days.
And, although it may seem obvious given that they are both 71, that final curtain will be ringing down sooner rather than later.
Ask if they ever think about retiring and Janette pipes up in an instant.
"Yes. I've been thinking about it ever since I turned 50. Once I'm on stage I like it, but when I'm not I don't. I just can't be bothered."
And both admit the passage of time takes its toll on their old troopers' minds and bodies.
"It's harder to learn it, harder to prepare," confides Ian. "And remembering the lines is tougher.
"I used to look at a script and get it right away but now that's not the case.
"It's a case of seeing how we feel and taking it year by year. And Janette has a touch of osteoporosis so we have to be careful of that as well."
Janette's back is the main issue and she needs a twice-yearly injection from a Scots doctor in Harley Street to keep her fit enough to be thrown round the stage as Wee Jimmy Krankie.
And Ian admits his own fitness regime could do with just a little bit of work.
"Her energy levels are still good but I need to get myself fitter. I prefer to sit and watch telly with a bottle of red wine.
"We've got tellies in different rooms back home in Torquay. At 9pm every night I go through to my office with its big 50-inch telly and put on Netflix and she'll sit in the other room and watch old quiz shows like Bullseye.
"But Janette controls the bottle. She'll come through and ration me or I'd just sit and fill my glass up."
The pair have been festive favourites in their home city since the 1970s and have been wowing audiences at the Armadillo in more recent years, sometimes alongside John Barrowman, one of the 2018 I'm A Celebrity cast.
And after a bit of a gap, they're more than glad to be home in Cinderella alongside Gavin Mitchell and Jonathan Watson.
"It's so much easier being back in Glasgow, doing the act in our own dialect," said Ian.
"We've done Manchester and Birmingham and they were excellent, but you couldn't be as slang or as broad.
"There are a lot of sentences that just don't sound as funny when they are put into proper English.
"And you get the best laughs in the world back in Scotland."
In their lengthy spell on stage and screen the duo have savoured highs and suffered through lows.
But their recognisability has never been higher thanks to the BBC's hit reality show The Real Marigold Hotel, in which a group of seasoned veterans try out later life in foreign climes.
This year it was India, and Ian and Janette joined the fellow senior citizens including Selina Scott, Susan George and Syd Little.
The Krankies wit and warmth won over viewers and Janette says it has brought them to a whole new audience.
"We went to the Edinburgh Fringe to see a few shows, just as the Marigold shows were going out.
"We got mobbed – we couldn't walk five paces down the street without folk stopping us.
"It was fascinating to be there because it wasn't just Scots but people from all over."
And Ian says he's delighted they signed up and would be happy to do more.
"We'd watched the other series on BBC iPlayer when we were in Australia. I was really enjoying it and we said it was the one show we'd do.
"We'd always knocked back reality shows like I'm A Celebrity and Celebrity Big Brother because I don't like those programmes.
"Our agent phoned them up and they jumped at it. They said they hadn't thought we'd be interested."
However, the gulf between India's haves and have-nots left a sour taste.
"It's the first time since I was kid in the 1950s that I really experienced poverty. It brought me right back, seeing people with nothing. Kids were running about in ripped clothes.
"We were in a lovely place and then you'd step through the door and see this.
"It upset Janette quite a bit, even though the kids were lovely and would follow her smiling."
While things could hardly be any better now, they have fallen foul of changing moods and mediums over the years.
"In our 50s, when TV changed away from the Saturday night light entertainment shows, we were thrown on the scrapheap.
"Theatres had closed by then and we were doing holiday camps such as Butlins and Haven, a night here and there.
"The travelling was horrendous. You could be in Ayr one night and Skegness the next. We just thought, 'We can't be doing this.'"
But their career was revitalised by taking to cruise ships and, looking back, their fan base goes right to the very top.
"We twice had dinner with Prince Philip, once in the Channel Isles and once at Windsor," recalls Janette.
"I used to do Moira Anderson in my act at the Royal Variety Performance and I had inflatable boobs that got bigger.
"He said, 'I loved the booby joke'."
While they have made generations of kids laugh, Ian and Janette have never had a family themselves but they insist they have no regrets.
"What you've never had, you never miss," said Janette.
"We've had friends who couldn't do things because their kids were at school and we've never had that.
"We've always been able to go where we like, when we like.
"It might seem selfish, but it's what has suited us."
In fact, the much-loved Scottish double act, who spend three months each year soaking up the sun in Australia, say they have very little they look back on and wish they could change.
"Regrets?" mulls Janette. "No, not really. I think we've had a lovely position in life.
"We never had that mega stardom when you can't do anything.
"Today, a lot of kids come into this business for money and fame.
"That never crossed our minds when we started. We just wanted to do it and we wanted to make the act funnier.
"You never realise how it's going until you suddenly realise where you've got to.
"It wasn't like we ever thought we were going to make it big and make millions.
"We've had success, we've made money and we have a nice pension – which we can't draw as we're still working!"
Cinderella is at the SEC Armadillo from December 12 to 30.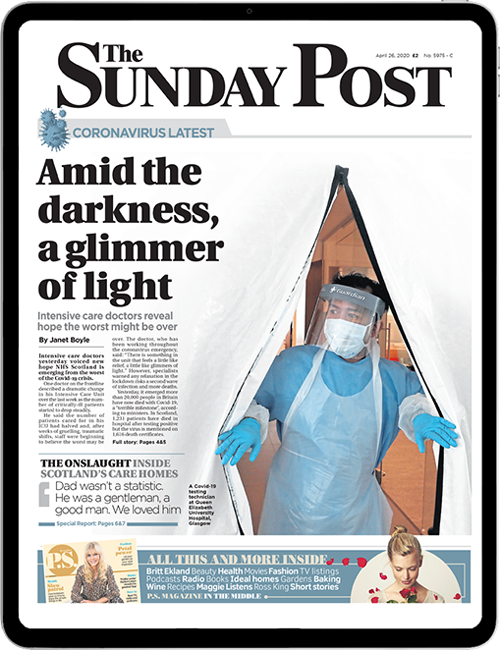 Enjoy the convenience of having The Sunday Post delivered as a digital ePaper straight to your smartphone, tablet or computer.
Subscribe for only £5.49 a month and enjoy all the benefits of the printed paper as a digital replica.
Subscribe