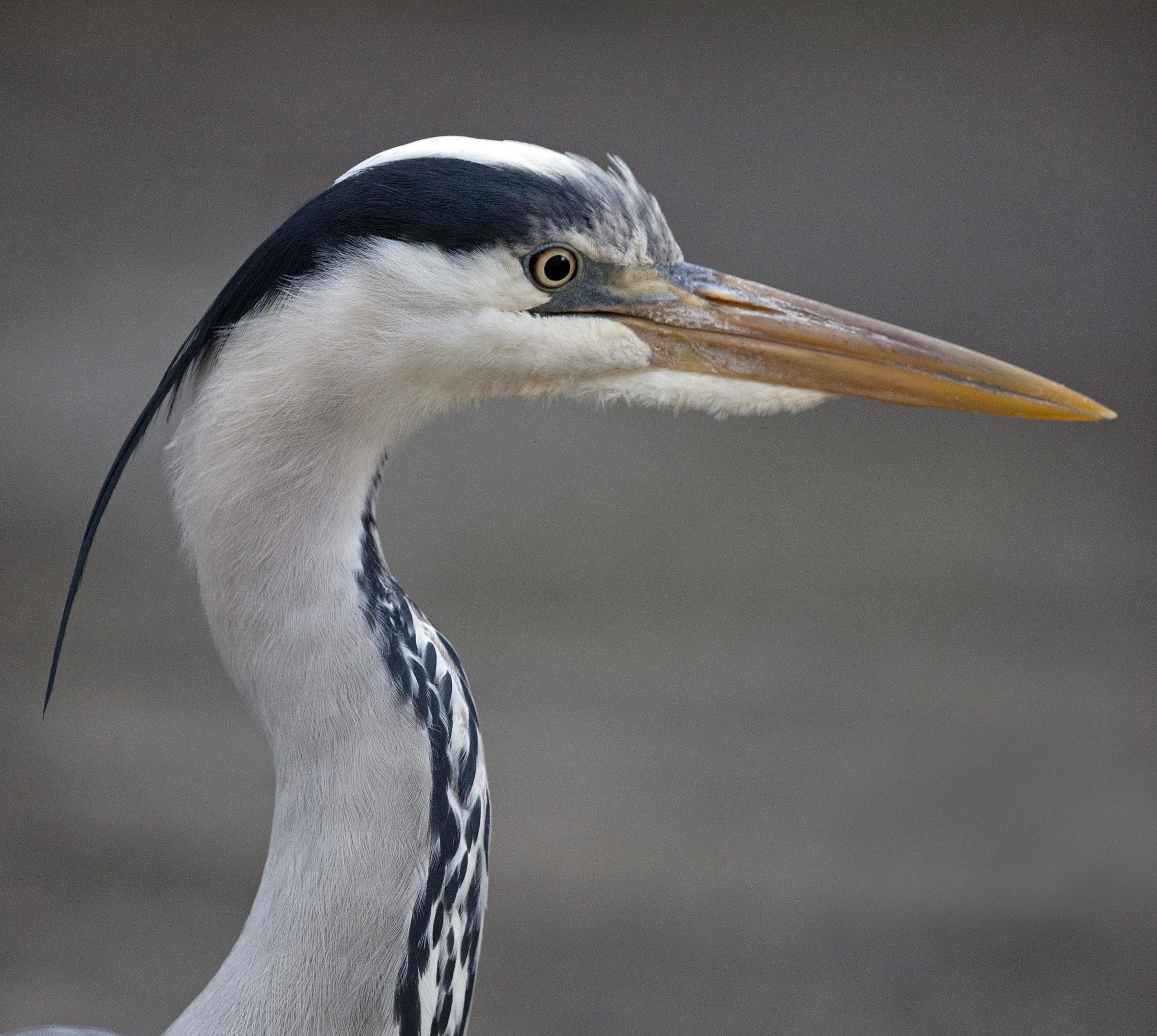 A great-gran has forged an astonishing bond with a hungry heron called Hector after saving his life.
Crystal Paterson, 91, has been hand-feeding the big bird his favourite fish fillets for five years now.
And, if she is not waiting for him when he arrives at her house in Carradale, near Campbeltown, the brazen bird pecks at her window until she appears.
"Hector is like a pet to us, part of our life," said Crystal.
"He comes to the window almost every day, sometimes two or three times a day.
"If he doesn't see us, he'll rattle on it to get our attention."
The amazing bond between them developed after grandmother-of-seven Crystal rescued the stricken heron, then just a few weeks old.
The animal lover returned the weak bird to good health by giving it an over-the-counter herbal remedy popular with people who suffer from anxiety.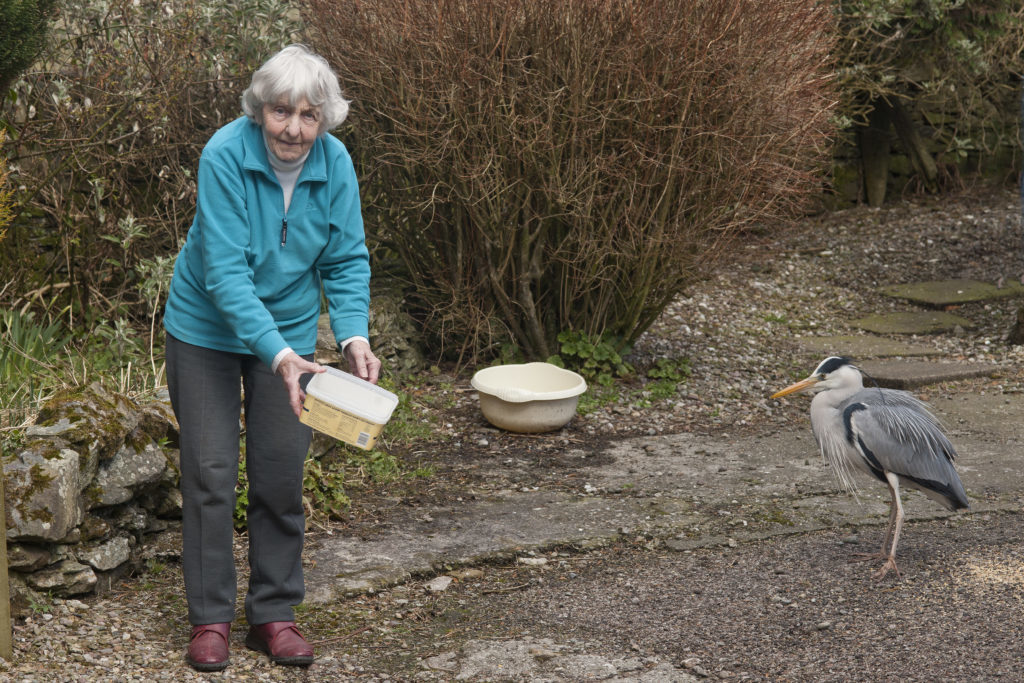 Now she and husband Archie, 93, a former fisherman, have a special order at their nearest Tesco for bags of Hector's favourite fillets. Son-in-law Ged Connelly, a wildlife photographer, said Crystal was renowned for her work with animals.
"They trust her. It's a gift she has," said Ged.
"She will take on any poorly bird and nurture it back to health. She gives them Bach Rescue Remedy that she buys from the chemist."
Hector came to her attention after he was spotted lying on the roadside by a passer-by who informed Crystal's son, Alasdair.
"She gathered it and cared for it in the shed.
"After a few days he regained his strength, but he'd received such good care he didn't want to go – he was quite happy to be fed."
Eventually Hector flew away, but four days later he was back and peering through the window. "If anyone else goes towards Hector, he flies away. But he's very tame towards Crystal and Archie.
"They worry if he's away for a day or two and ask me if there could be something wrong, but it could just be he is helping to build a nest or is incubating eggs."
Hector loves his mealtimes so much that he is never away for too long.
"A few months ago, Tesco stopped stocking the fish fillets and Crystal and Archie went into panic stations," added Ged.
"When they explained, Tesco store manager, Lorna Anderson, promised to especially order a box of the fillets whenever they needed it.
"The store even gave them some free fish when they heard what they were doing."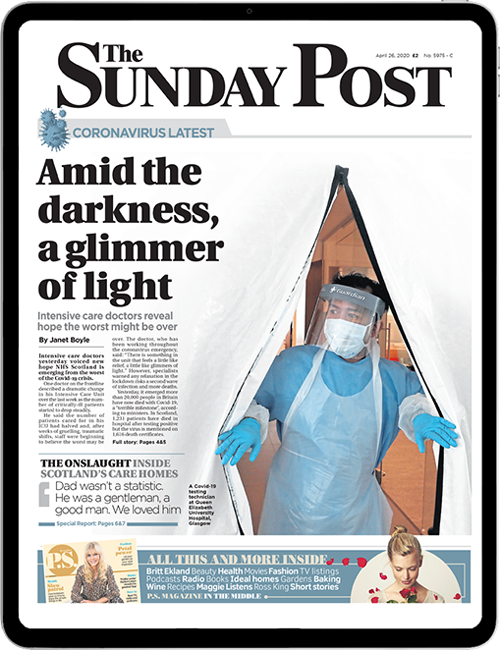 Enjoy the convenience of having The Sunday Post delivered as a digital ePaper straight to your smartphone, tablet or computer.
Subscribe for only £5.49 a month and enjoy all the benefits of the printed paper as a digital replica.
Subscribe