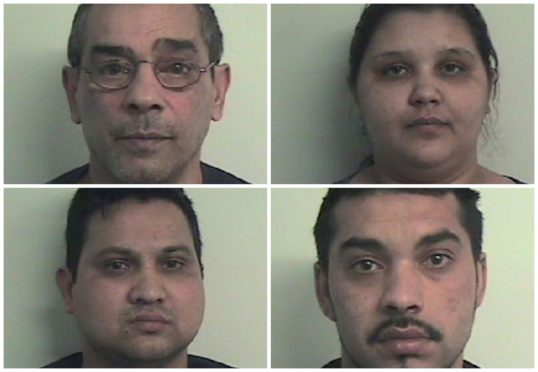 A judge has thrown out an appeal by a human trafficking gang before it even reached court after a case that cost £450,000 in legal aid.
Vojtech Gombar, Ratislav Adam and Jana Sandorova, from Slovakia, and Anil Wagle, from Nepal, were jailed for a total of 36 years in December 2019.
After being found guilty of bringing women to Scotland from Slovakia for onward sale into sham marriages or prostitution, the gang appealed the verdict but a judge has ruled the convictions will stand.
The High Court of Justiciary said: "All four appeals are at an end. All were refused leave to appeal at sift stage."
A sift is a hearing before a single judge in chambers to decide if a full appeal should be heard. Legal aid for the trial cost £325,000 but, after the appeal, taxpayers have spent £448,000 on defence teams.
The gang were convicted in 2019 of bringing women to Scotland from a remote part of eastern Slovakia.
Gombar, 31, Adam, 31 and Sandorova, 28, based themselves in two flats in a tenement in Glasgow's Govanhill, and sold one of the women to Wagle, 38, for £10,000.
The gang were caught by an international operation codenamed Synapsis which began in 2014.
Gombar was jailed for 12 years, Adam for nine, Wagle for eight years and six months and Sandorova for seven years.
The Scottish Legal Aid Board said: "Serious and complex cases with multiple accused are expensive because of the amount of work for solicitors and counsel.
"If the accused were unrepresented there would be greater costs to the courts and prosecution and this would not be in the best interests of witnesses or the criminal justice system."
Detective Superintendent Fil Capaldi, said: "This group exploited vulnerable women using violence, threats and false promises, all for financial gain, without a thought for the suffering of these women."
Judge Lord Beckett said: "Such crimes are utterly repugnant. They involve the degradation of other humans, treating them as if they were objects or animals to be transported and sold for exploitation."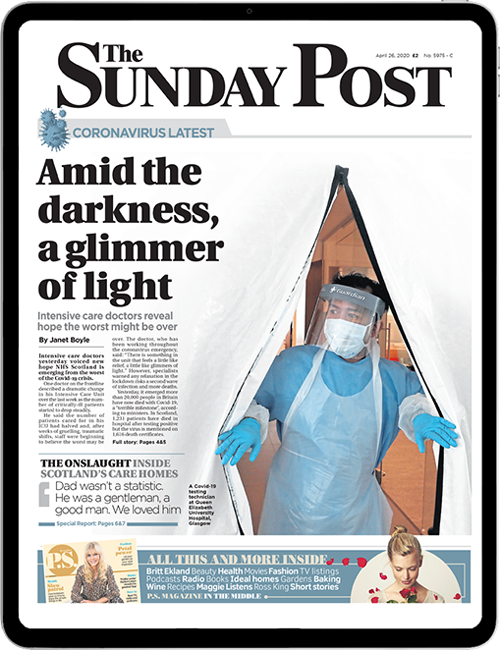 Enjoy the convenience of having The Sunday Post delivered as a digital ePaper straight to your smartphone, tablet or computer.
Subscribe for only £5.49 a month and enjoy all the benefits of the printed paper as a digital replica.
Subscribe