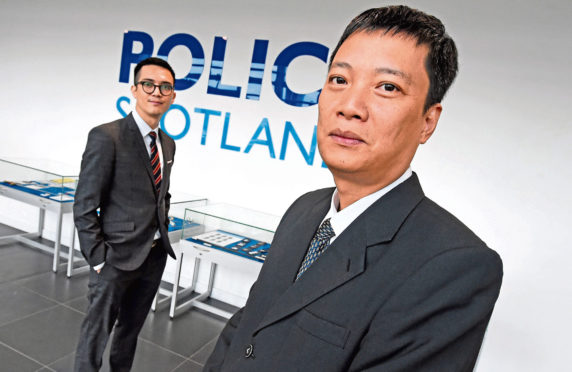 Police Scotland has invited Vietnamese officers to interrogate asylum seekers who fled the communist regime to seek refuge in Scotland, we can reveal.
The Scots force invited two ­officers from the Vietnamese Ministry of Public Security to assist with ­investigations into human ­trafficking. However, Vietnamese asylum seekers in Glasgow claim they have been terrified after the officers turned up at their accommodation and called them on private mobile phone numbers.
The officers have also been invited by UK Government officials to sit in on a meeting with at least one asylum seeker at the Home Office immigration reporting centre in Glasgow.
The Scottish Refugee Council contacted Police Scotland on Friday to ask for an explanation as a Vietnamese community activist in Glasgow, who asked not to be named, said: "Vietnamese police are going from house to house to question asylum seekers in Glasgow, putting cards through their doors if they are not in.
"They are asking many questions and are asking for papers and other things. They seem to be gathering information about asylum seekers.
"The Vietnamese people here are very frightened. They are scared of the Vietnamese police. They are scared of the communist government, and the police work for the government."
One asylum seeker said he was left terrified after two Vietnamese police went to his accommodation to question him. Another said he was called by the officers who told him they wanted to question him.
Police Scotland launched Operation Filibeg in April in response to a rise in the number of Vietnamese trafficking victims in Scotland. Official figures show there were 214 Vietnamese trafficked to Scotland from Vietnam last year, up from 66 in 2018.
Officers Hiep Nguyen and Duy Nguyen from the Vietnamese Ministry of Public Security arrived in Scotland two weeks ago after they were invited by Police Scotland to take part in Operation Filibeg.
Police Scotland said in a ­statement the Vietnamese officers were in Scotland to provide "cultural advice and language services" but the force later said they were accompanied by a Scottish officer who speaks Vietnamese. The national force also confirmed contact details of Vietnamese come from the Home Office's National Referral Mechanism (NRM), a portal to report human trafficking, and the force is unaware of immigration status.
The involvement of Vietnamese police in Scotland's trafficking investigation was welcomed by Justice Minister Humza Yousaf, however one immigration lawyer warned that it undermines the asylum system.
Andrew Bradley, who works with Vietnamese asylum seekers in Glasgow, said: "Action against trafficking is always welcomed. The UK authorities, however, give an undertaking to asylum seekers that the information they provide about their reasons for seeking asylum will never be disclosed to their country's government or other authorities in their country. This assurance is necessary to ensure their safety and also to reassure them during the process.
"Many victims of trafficking are lured into illegal migration to claim asylum here as they fear their own authorities. To invite those same authorities here to be involved with trafficking victims raises questions. For the police involved to come from communist Vietnam is surprising. Vietnam engages in torture against government critics. It is illegal to leave the country without permission. There are reported problems with state complicity in trafficking.
"My understanding is that Vietnamese people who fled their government are very stressed to find the Vietnamese authorities involved in their cases here in the UK. It is unclear what safeguards have been put in place by the police to ensure that information relating to asylum seekers is not being shared with the Vietnamese government."
The Scottish Refugee Council has now contacted Police Scotland about the Vietnamese officers' activities. Head of Policy at the charity Gary Christie said: "It is critically important to recognise that trafficking survivors, or anyone seeking protection, may be at risk of serious harm if details of their personal circumstances are revealed, especially to the authorities of their home country.
"A key aim of Scotland's human trafficking strategy is to identify perpetrators of trafficking and disrupt their activity. We fully support Police Scotland's efforts to tackle this. However, this cannot come at the cost of the strategy's other goals, which include identifying victims of human trafficking and supporting them to safety and recovery. We've raised these concerns with Police Scotland and hope to meet soon to discuss."
Many asylum seekers in the UK fled the communist regime in Vietnam, which subjects human rights defenders and activists to harassment, intimidation and abusive restrictions, according to Amnesty International.
The Vietnamese authorities have also been accused of kidnapping an asylum seeker in Germany.
Former politician and ex-head of Vietnam's state-run oil firm, Trinh Xuan Thanh, was bundled into a van in Berlin by Vietnamese authorities in 2017 and taken back to Hanoi where he was jailed for life. Germany later expelled a Vietnamese diplomat and jailed a Vietnamese man for his part in the kidnapping.
Complicit Vietnamese ­officials allegedly facilitate trafficking, according to a report published by the US Department of State this year.
Naomi McAuliffe, Amnesty International's Scotland programme director, said: "Efforts to combat heinous crimes like human trafficking are commendable, and we welcome co-operation between Police Scotland and international law enforcement officers to tackle the issue in our communities.
"However, people seeking asylum are extremely vulnerable, and direct contact from police officers representing the country they fled from is not only potentially threatening but could have a negative impact on their mental health and wellbeing."
Lib Dem justice spokesperson Liam McArthur said: "This appears to be a gross breach of the principles of the asylum system. How can people fleeing from repression back home, ever speak freely when representatives of the country they fled from are in the room taking notes?
"This will do nothing but build distrust between vulnerable people and the Scottish authorities and risks doing real damage in the fight against human trafficking. I will be writing to the Justice Secretary seeking answers about these unsavoury reports and assurances about the arrangements struck between Scottish and Vietnamese officials."
The Vietnamese embassy said: "Vietnam and the UK signed a Memorandum of Understanding on anti-human trafficking co-operation in 2018. The two countries have implemented close co-operation in this field. Currently two Vietnamese officers are in the Scotland to work with colleagues of the Scottish police department in the field of preventing and combating human trafficking. Human trafficking is a global problem which requires close co-ordination between countries in the world. The Embassy has no detailed information about their assignment in the UK."
The Home Office said: "The Vietnamese officers working with Police Scotland have not been given any information which could identify victims, and our staff have had just two engagements with them for interpreting purposes.
"We are committed to tackling the abhorrent crime of human ­trafficking and prosecuting those who seek to exploit people for ­financial gain, which is the sole focus of the Home Office's work with Police Scotland in this area."
Detective Superintendent Fil Capaldi, Head of Police Scotland's National Human Trafficking Unit, said: "We are aware of the concerns people within the Vietnamese community may have and of the many different reasons why people may have sought to leave Vietnam. Human trafficking is an insidious crime and is of international concern and requires an international response. This includes working with a range of authorities and countries to tackle traffickers, disrupt organised criminal gangs and, most importantly, protect victims of trafficking and exploitation.
"The secondment of the Vietnamese officers to Police Scotland is solely focused on human trafficking and on those who seek to exploit people for financial gain. The people we speak to have been identified by us or our partner agencies as potential victims of human trafficking, they have been referred to the National Referral Mechanism and our exclusive interest is in identifying the criminal gangs responsible for their transportation and exploitation from their country of origin."
The Scottish Government declined to comment, saying it was an operational matter for Police Scotland.
---
The officers said they know where I live… I'm afraid I will be arrested
A farm worker from Hà Tinh Province – who fled Vietnam after he was tortured by police for taking part in demonstrations – has spoken to The Sunday Post on condition of anonymity to reveal how he was contacted in Scotland.
He said: "I received a phone call from the Vietnamese police officers last week and they told me they know where I live and why I claimed asylum. They asked me to meet them for questioning. I am very scared and I haven't left the house since the phone call. I am afraid I will be arrested and they will send me back to Vietnam where I will be imprisoned again.
"In Vietnam I took part in protests and I was harassed by police, arrested and beaten until I passed out. They poured water on me to wake me and then beat me again. When I got out, I paid traffickers to help me escape and I had to give them the title deeds to my house as a deposit. I left behind my wife and three children. When I got to London I worked as a labourer for a year.
"Then I came to Glasgow because I heard there was a supportive Vietnamese community here who would help me. I claimed asylum a year ago and would like my wife and children to come here too. My wife has already been harassed by police and questioned. I am afraid for her safety. I thought I'd be safe in Glasgow but now the police that I ran away from have come here from Vietnam and they want to speak to me. I am so afraid."
---
Protests result in violence, jail and house arrest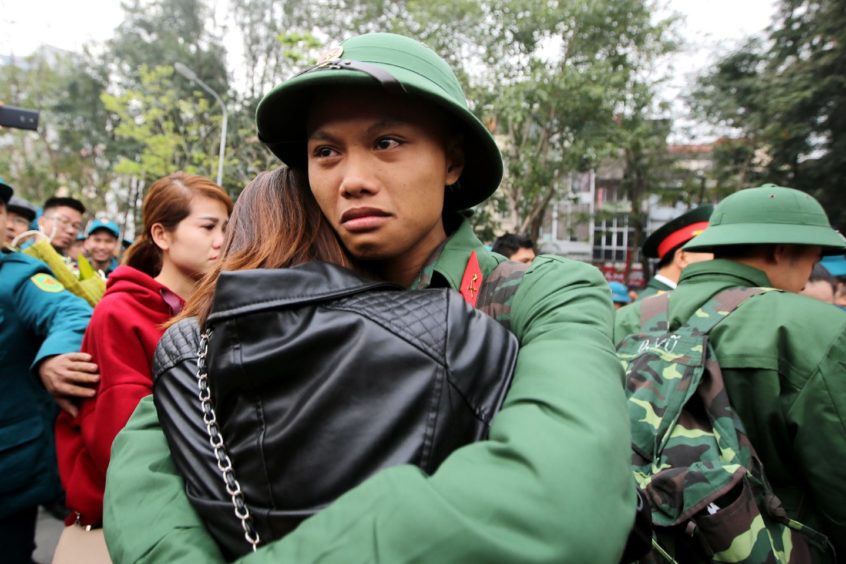 by Naomi McAuliffe, Amnesty International
Our researchers are monitoring human rights in Vietnam. Torture is rife in Vietnamese prisons and we have documented how prisoners are beaten with sticks, punched and kicked, and even electrocuted. Vietnam is one of the most prolific jailers of peaceful activists in South East Asia.
Over the last three years, Vietnamese authorities have intensified crackdowns on the peaceful exercise of the human rights to freedom of expression, assembly and association as well as thought, conscience, and religion.
Tran Thi Nga, a survivor of human trafficking, was one of almost 100 prisoners of conscience in Vietnam included on an Amnesty International list.
Targeted for her human rights advocacy against human trafficking and support for migrant rights, Tran Thi has faced several threats and attacks from Vietnamese authorities for her work.
In 2014, an assault from plain-clothes police left her with a broken arm and leg and, in July 2017, she was sentenced to nine years in prison and five years under house arrest, for "conducting propaganda against the state" for her involvement in peaceful protests in 2016.
Earlier this year, Tran Thi was released on condition that she and her family immediately go into exile.
She successfully sought asylum in the USA with her young son. She told Amnesty International: "I am happy my family are reunited and living in peace. However, there are still many prisoners of conscience in Vietnam, I hope that Amnesty International will continue to fight for their freedom."
---
Refugees pay up to £40k to get to UK
Refugees from Vietnam pay between £8,000 and £40,000 to make the journey to the UK by air, land and sea, often travelling the last leg in containers loaded onto lorries.
Four men are on trial in connection with the deaths of 39 Vietnamese refugees found in the back of a refrigerated lorry on October 23, 2019.
The Vietnamese Ministry of Public Security is currently intensifying its crackdown on human rights activists. Authorities have detained and charged members of the Independent Journalists Association, a member of the human rights group Brotherhood for Democracy, and several writers and activists.
The Vietnamese authorities have also been accused of kidnapping former politician Trinh Xuan Thanh in Germany in 2017. He was taken to Hanoi and jailed for life.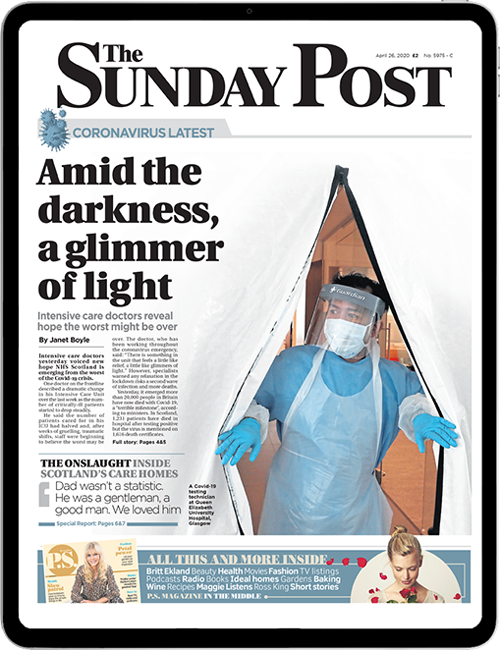 Enjoy the convenience of having The Sunday Post delivered as a digital ePaper straight to your smartphone, tablet or computer.
Subscribe for only £5.49 a month and enjoy all the benefits of the printed paper as a digital replica.
Subscribe