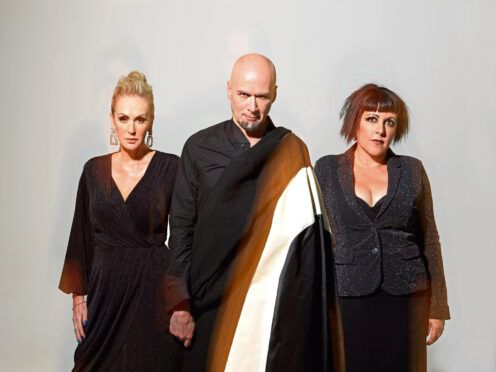 There was once no bigger accolade in music than having the Christmas No. 1 single and, 40 years ago, The Human League were the unlikely recipients of the honour.
Don't You Want Me sold 1.5 million copies in the UK, and Dare, the album containing the single, is regarded as one of pop's most influential records.
Yet it came at a time of major change for the Sheffield synth band, with a line-up change that resulted in founding member Phil Oakey recruiting two schoolgirls, Susan Ann Sulley and Joanne Catherall, who he spotted on the dancefloor of a local nightclub, after Martyn Ware and Ian Craig Marsh left to form Heaven 17.
As the group prepares to come to Glasgow for a Dare 40th anniversary tour, Oakey says the album and single's success took a while to sink in.
He said: "I think it was so big we didn't know what was going on. We were just trying to keep up. Myself, Joanne and Susan aren't really musicians, we're amateurs somehow getting along in the professional world, and I think it took a couple of years to look back and think, 'Did that really happen?'
"I remember Abba's last album, before their most recent one, came out just before Dare, and we were terrified we'd be left in the shadows, but luckily our record was the one that took off.
"It was an important time in our career. That was the corner we turned which I guess got us to where we wanted to be from a pop point of view. It changed what we were doing and crystallised a few things.
"It was a time when we were lucky to have all the right people doing the right things.
"It was great to be going in the right direction. I'm not an optimistic person and it almost put on more pressure when we did get somewhere, because there was still the possibility it could all go wrong afterwards.
"We didn't even realise we were close to having an album. In the time of punk, indie record labels were big and singles were big. You'd start off on an indie label and they didn't have the resources for an LP, so you'd do your best with a couple of singles.
"We were signed to a major but didn't have that major way of thinking. We were working towards whatever the next single was and suddenly that became the completion of an album."
Oakey says the group has been looking at making a new album.
He's excited by some of the producers and musical instrument manufacturing that's around at the moment, and has some titles in mind for the new record.
In the meantime, fresh life is being breathed into another of his old hits, Together In Electric Dreams, which he recorded with producer Giorgio Moroder for a film soundtrack in 1984. The song has been covered by Lola Young for this year's John Lewis Christmas advert.
"It's always fascinating when you write a song to hear someone else do it," he continued. "I have no critical facilities, I'm always just so thrilled that anyone would do it.
"This version will be played for about eight weeks and then it will go away again, and that will be nice and refreshing."
After taking a planned break from touring that happened to coincide with the first lockdown, the band is looking forward to going out on the road again.
They'll be joined on the upcoming tour by Altered Images and Tom Bailey from The Thompson Twins.
"It's great to have them with us. Altered Images were produced by Martin Rushent, as were we, so we often ran into them in the studio. I've always got on well with Clare and find her a lot of fun.
"She's a very smart woman and it's slightly odd to think she was already a film star before we knew her.
"It'll be lovely to get back up to Scotland and all the places we used to take for granted – wandering up Buchanan Street and Sauchiehall Street. To do it again will be fantastic."
The Human League. Ovo Hydro, Glasgow, Dec 9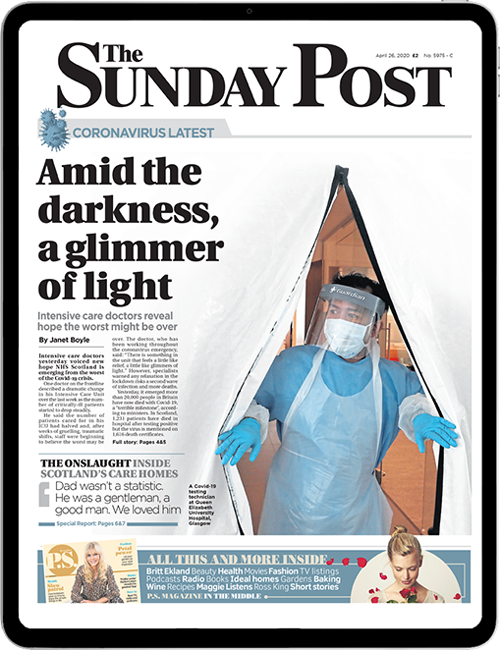 Enjoy the convenience of having The Sunday Post delivered as a digital ePaper straight to your smartphone, tablet or computer.
Subscribe for only £5.49 a month and enjoy all the benefits of the printed paper as a digital replica.
Subscribe