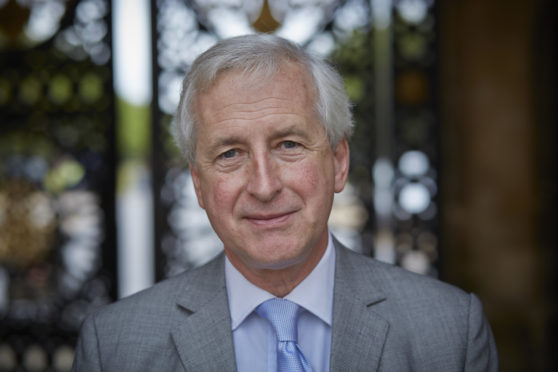 It is a brave and concerning decision taken by the Duke and Duchess of Sussex to set out on their own. There are many dangers, and perhaps Prince Harry has not taken a long view – to see how this might pan out.
His mother, Diana, Princess of Wales, reckoned that she could operate as a lone figure, still bearing her title – in a sense having achieved her status by marrying into the royal family. It was not an unqualified success.
Our Queen has consistently done her duty with quiet relish and even enjoyment. As a result, she has sparkling eyes "conscious of duty fulfilled" as she heads towards her 94th birthday.
The Duke of Windsor turned his back on his country to marry "the woman he loved". His eyes looked deathly sad the only time I saw him, in 1968, when he was but 74.
Prince Harry may well find that his step into the unknown does not bring him happiness he craves. The media are unlikely to leave him in peace. Inevitably, they will scrutinise every move the couple make, examine their new methods of funding, and the people who surround them.
The primary role of the royal family is to support the monarch. Prince Philip, Princess Anne and others have always been there when required. And, when they are not needed, they take on their own causes, and adopt certain areas of public life for which the Queen simply does not have time. The so-called minor royals, such as the Duke of Gloucester, the Duke of Kent and Princess Alexandra, have given their lives to helping their cousin, the Queen, while gradually slipping down the royal line of succession. The Duke of Kent used to undertake Independence ceremonies in Commonwealth countries. Now he shops alone, unrecognised, in Kensington High Street. They have all worked within the system, and it is sad that Prince Harry and Meghan feel they cannot do the same.
The royal family sometimes exclude those who step out of line. The Duke of Windsor was not invited to family weddings – he only attended funerals.
The Queen's first cousin, Lord Harewood (son of Princess Mary, the Princess Royal), was excluded from all state and family occasions for some years when he divorced his first wife and remarried. Sarah Ferguson has sometimes been there and sometimes not. On one occasion there was no car to take her from a church service she had attended. For Sandringham Christmases she would stay nearby.
The royal family and their advisers are working hard to come to an arrangement with the Sussexes. They won't like a rival court being established – and this seldom works satisfactorily. Nor should royal titles be used for personal financial reasons, though I interpret the Sussexes' wish for financial independence as not wanting to be a burden on the British taxpayer.
It seems complicated to understand how Prince Harry can continue in positions such as Captain-General of the Royal Marines if he is abroad for much of the time. The organisations with which he is currently involved require some input from him.
But these are early days, and some say that the enormous following the couple have on social media could be more effective if used independently – and it would seem that they feel they have enough global support to pursue their aims outside the royal fold. I hope they are right. Public opinion is fickle. Admittedly in graver times, Winston Churchill said: "A thousand years has been spent to form a State. An hour can lay it in the dust."
Royal biographer Hugo Vickers is a writer, lecturer and broadcaster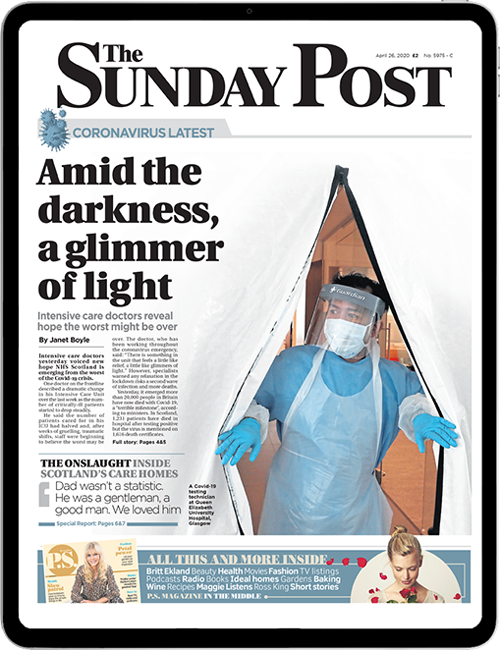 Enjoy the convenience of having The Sunday Post delivered as a digital ePaper straight to your smartphone, tablet or computer.
Subscribe for only £5.49 a month and enjoy all the benefits of the printed paper as a digital replica.
Subscribe