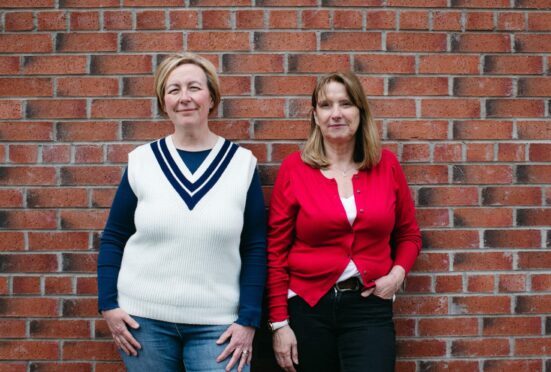 A women's health champion must be appointed with urgency after a series of scandals exposing inequality in care and treatment, campaigners warn.
Caroline Spalding, co-founder of Menopause Warriors Scotland, almost took her own life after struggling to cope with symptoms of the menopause and says the Scottish Government must act with speed to recruit a promised champion to ensure women receive the care they deserve.
"There are going to be a lot more suicides if something isn't done soon," she said. "Action needs to be taken now, We have talked enough. More and more women are suffering unnecessarily. They need information and they need to know there is help out there. Women can't wait. They need it now."
Last year, the Scottish Government announced its Woman's Health Plan, outlining ambitious improvement and change in areas including menopause, heart health, menstrual health including endometriosis, and sexual health.
A key recommendation was the appointment of a national Women's Health Champion and a Women's Health Lead in every NHS board but ministers admit this may not happen for three years.
Meanwhile, the urgent need for the appointment has been underlined in recent weeks, when we have reported how Scots women face a postcode lottery over treatment for menopause and pre-eclampsia, a potentially lethal condition linked to pregnancy, with treatment routinely prescribed in England but not here.
The lives of Spalding and friend Jacqui Dillon were turned upside down by the onset of menopause. And the pair soon realised there was no support for women so joined forces to set up a support group. The friends and workmates set up Menopause Warriors Scotland in 2019, after Spalding was so depressed with the menopause, she almost took her own life.
"It took me a couple of years to realise it was the menopause," she said. "I suffered from really bad PMT, then uncontrollable rage and then the depression kicked in. I worried I would end up hurting someone I loved.
"I was only 45. When I went to the doctor, they said I was going to be 50 in a few years and it would only get worse and I wasn't suitable for HRT as there was a family history of cancer. I was terrified. Then I Googled it and came across a forum and realised what I was experiencing was completely normal. It helped to know I wasn't alone."
Realising there was no support for menopausal women, the pair set up their own support group, Menopause Warriors Scotland. Their first session was attended by just four women but three years later, its Facebook page has 1,200 members.
Spalding said: "We would love to see menopause hubs where women can get information and speak to someone before things get too much. This is something that needs to be a priority."
Sue Webber, Scottish Conservative Shadow Minister for Public Health and Women's Health, added: "I think it's vital that Scotland gets a Women's Health Champion as soon as possible, and it's disappointing to see the SNP drag their heels on this. The government make much of having a health plan but what is missing is the action and details behind the plan. That's where a women's champion will come in.
"Women make up 51% of the population and deserve a national figurehead to raise awareness of female-specific health issues and to fight their corner where necessary. That champion is also needed to fight health inequalities not just between the sexes but between women in different parts of the country.
"It's completely unacceptable that women in Scotland are not getting the same pre-eclampsia test in pregnancy as women in England. This should not even be up for debate: it's approved by NICE and is potentially life-saving. The same principle applies for the newest HRT medication. We can't have a postcode lottery in operation, there must be consistent access to treatment for all women."
The government said plans for a champion have not changed with an appointment expected before 2024.
---
Campaigners welcome medicine watchdog's HRT rethink
Campaigners have welcomed news that two new HRT drugs may soon be prescribed in Scotland but say it should never have taken so long.
We reported in January how a drug called Utrogestan was not being offered to the majority of menopausal women in Scotland because the Scottish Medicines Consortium (SMC) turned it down in 2009 due to its cost and never reconsidered the decision.
The issue was raised again on Monday when Davina McCall's Channel 4 latest documentary on menopause aired, prompting calls for better access to the HRT which is routinely available in England. Utrogestan, derived from plants, is a new "body-identical" treatment mirroring natural hormones. Since the estrogen is taken through the skin, it is deemed to be far safer than the old combined estrogen and progesterone pills.
Last week, the SMC said another company now owned the rights to the medicine and it had been encouraged to resubmit its application.
The latest HRT transforms lives in England but is 'too expensive' for Scots women
This means, rather than doctors prescribing it "off licence", it would become one of the options suggested to GPs when it comes to HRT to relieve menopause symptoms.
The drug's new manufacturers, Besins, told The Sunday Post the company started speaking to the SMC in January and hoped to submit an application. The SMC also revealed an application was submitted last week for HRT drug, Bijuve, with a decision expected in the next four months. Bijuve, manufactured by Theramex, combines estradiol and progesterone and has been shown to drastically reduce menopausal symptoms.
Kate Muir, producer of McCall's documentary, said: "It's brilliant that the Scottish Medicines Consortium is taking action to help women access Utrogestan, after it was turned down for use for economic reasons 13 years ago. It's been a long haul and let's hope the new body-identical pill will get approval more swiftly.
"Having a wider choice of the safer HRTs will make a big difference to women's health."
Dorothy Byrne, former head of news and current affairs at Channel 4, who commissioned McCall's first landmark menopause documentary last year, added: "It should have happened sooner but this is great news. The campaigning needs to continue.
"Women for whom these drugs are suitable have the right to ready access to them.
"Testosterone should also be available on prescription. And every major company should have a written menopause policy like Channel 4."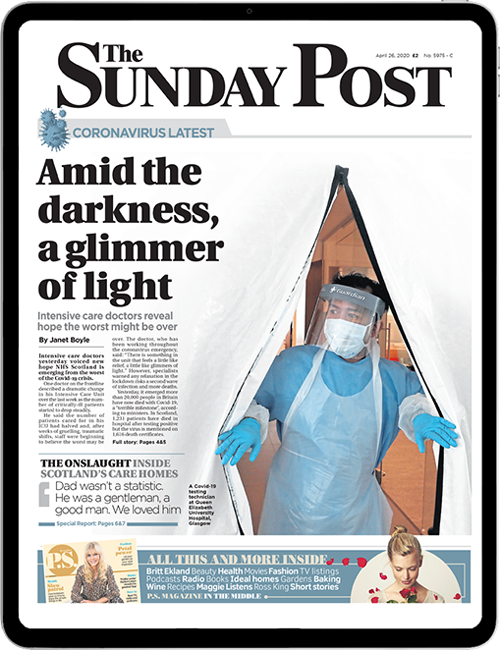 Enjoy the convenience of having The Sunday Post delivered as a digital ePaper straight to your smartphone, tablet or computer.
Subscribe for only £5.49 a month and enjoy all the benefits of the printed paper as a digital replica.
Subscribe