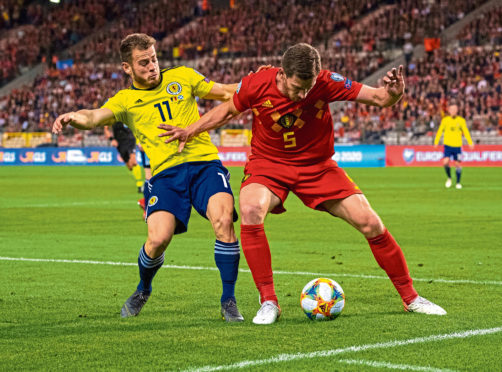 Ryan Fraser's promise to show Steve Clarke he is ready for a Euro Play-off that will be "huge for the nation" will not have been missed by the Scotland manager.
Clarke was Jose Mourinho's assistant at Chelsea when the London club were sweeping all before them, and The Special One's meticulous approach to the job remains an inspiration.
No one knows better than him the players at the country's disposal at any given moment in time.
What might not be good news for Newcastle United's shiny new signing is that Clarke will also be well aware exactly why Fraser's condition is not a given.
While the rest of the English Premier Division played out the final quarter of the Covid-19-interrupted campaign, Fraser sat on his hands.
His Bournemouth deal expired on June 30, and he opted against signing a short-term deal that would have covered the climax to the club's relegation battle, which they ultimately lost.
Had he picked up an injury during that period, it would potentially have torpedoed his shot at landing a lucrative deal as a free agent.
With the Cherries squeezed out of the top flight, it was a decision for which Fraser – who duly got his big move to St James' Park – "got battered".
His defence suggested he was as well to take care of his day job because he does not look cut out for a career in the diplomatic service.
"I was gutted. It was never how I wanted it to end," said Fraser, adding: "With me playing – without being big-headed – I think I would have helped massively."
Putting aside thoughts of what he might have said had he opted to blow his own trumpet, it was incendiary stuff.
Simon Jordan – the former Crystal Palace owner, now an outspoken radio pundit – was not impressed and got wired in.
He called the Scot a "wretched individual" and likened him to something unpleasant, which would have to be scraped off the sole of a shoe.
While he eventually throttled back on the latter insult, turning to his mental substitutes' bench to send on "narcissistic swine" in its place, the spat made headlines on both sides of the border.
Aberdeen fans reading the news could be forgiven for a distinct feeling of deja vu.
In January, 2013, Fraser quit his hometown club to go to Bournemouth, then in the third tier of the English game
The fee was just £400,000, which was well under Aberdeen's valuation but reflected the fact the player's contract was running down and he had rejected all efforts to get him to sign an extension.
Four years later when, with Bournemouth rising through the divisions, he won a Scotland call up, he talked of having been "hammered" for his decision by the north-east public.
Commenting then, that he had been taken aback by the response, he made the point his move was what happened in football.
So the fact his decision to run down his Bournemouth contract meant the 20% sell-on clause Aberdeen wrote into the transfer brought them zero return would, presumably, be more of the same.
A veteran of more campaigns than he probably cares to remember, Steve Clarke has been around long enough to know how the game works, in ways that can aggravate even those who love it the most.
Likewise, neither name-calling nor injudicious chat about hypothetical events is liable to impact on his reading of any of his players' club situations.
To give a football slant to well-worn wisdom, managers judge players not by their intentions, but by their actions on the pitch.
To be fair to Fraser, he already has a gold star on his St James' Park report card, having scored the winner against Blackburn Rovers in the Carabao Cup last Tuesday night.
His previous displays in a Scotland jersey also give him pluses in the credit column.
He was excellent for Clarke's predecessor, Alex McLeish, in the Nations League wins over both Albania and Israel that landed the country its shot at reaching Euro 2020 (to be played in 2021).
That, though, was back in November, 2018.
For the tests coming up in autumn 2020, Scotland need players on form now.
If Fraser can show himself to fit into that category with a good run for his new club, then well and good.
If not, he may yet still have cause to, at least, partially regret not lending Bournemouth a hand in their time of need.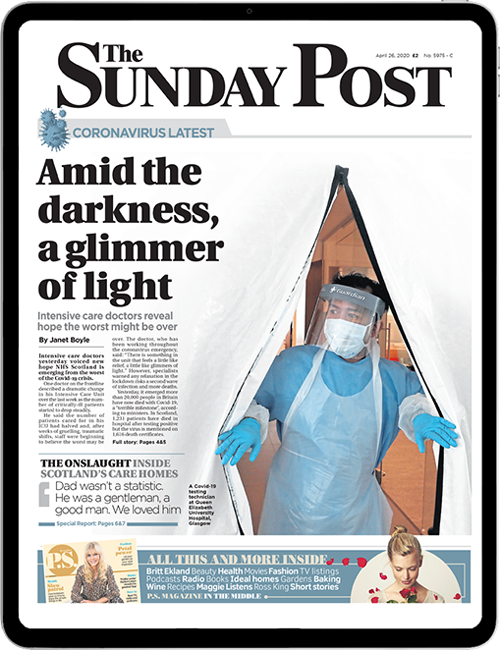 Enjoy the convenience of having The Sunday Post delivered as a digital ePaper straight to your smartphone, tablet or computer.
Subscribe for only £5.49 a month and enjoy all the benefits of the printed paper as a digital replica.
Subscribe