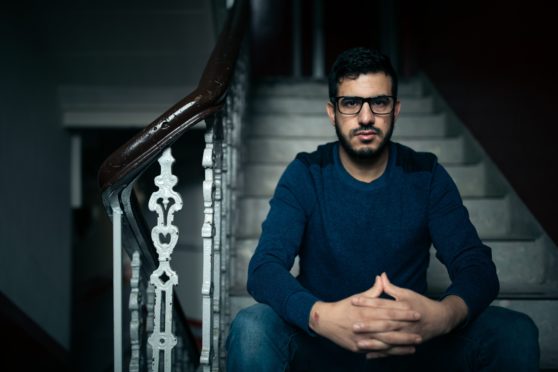 Torture survivors ­counselled by a specialist centre in Scotland have told how Zoom therapy sessions have helped them cope with isolation ­during the Covid-19 pandemic.
About 100 people, mostly asylum seekers and refugees from countries such as Iran, Sri Lanka and Pakistan, are supported by Freedom From Torture (FFT) at the UK ­charity's only facility in Scotland.
Many of FFT's clients have been trying for years to deal with conditions such as post-traumatic stress disorder after suffering torture methods involving physical, sexual and psychological assault.
Since Marc, FFT has had to adapt to be able to counsel people who would normally meet weekly for face-to-face therapy with psychotherapists.
Fiona Crombie, clinical director at FFT, and three of her clients, told The Sunday Post how new ideas such as remote therapy have been introduced to help people suffering mental health issues. Ms Crombie said: "We have diversified and had to distribute mobile phones, and meet with people in parks and car parks.
"I have been amazed at the ­resilience and creativity people have shown. Sharing what little they have with others, looking out for each other to combat loneliness."
One of FFT's clients is a mother of three from Nigeria called Musa (not her real name) who lives in Glasgow with her three children aged 12, 14 and 16. One reason she came to the UK seeking asylum was because her daughter was at risk of suffering female genital mutilation. She felt isolated from the world when the crisis began.
"We did not have the same ­technology as other families so my children could not engage with their friends for months," she said.
"Most things I did previously with my children were out of the home, like attending activities at the FFT centre. It was also hard for schooling as they could not access the remote learning. Covid has really affected my daughter's mental health. She sees school as a safe place, a place that takes her mind away from trauma. My son wanted to join a football club but it is £6 a week and I cannot afford it. It is hard and depressing."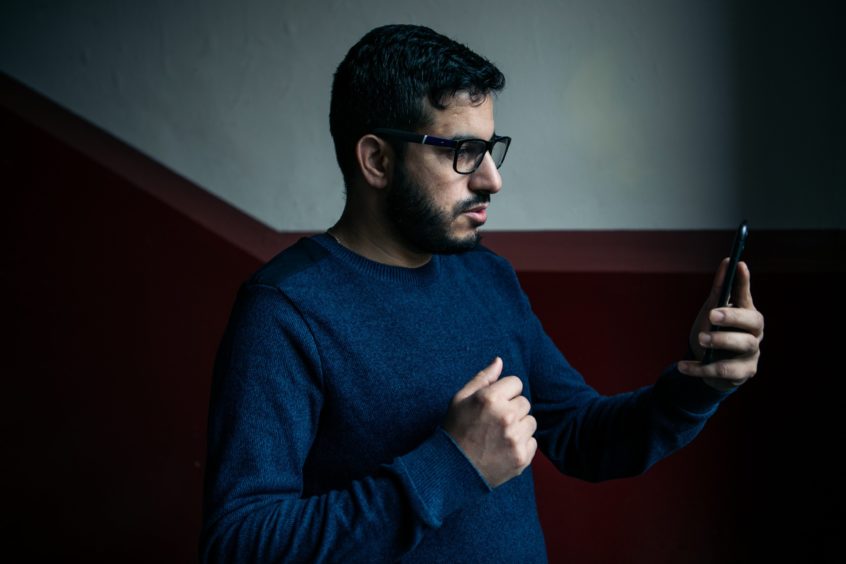 The family's situation improved after FFT provided a PC, which allowed weekly video calls with a therapist.
Mobile phones were also given out to clients by FFT but calls have proved difficult for some clients. A refugee called Adnan, originally from Western Sahara but now living in Govan, Glasgow, said: "Everything changed over the phone. It was difficult for me to explain how I feel over the phone. So when my therapist asked me how I was doing, I was just saying 'I am fine'. If it was in the office with an interpreter, it would have been easier.
The 26-year-old added: "It was crazy for me. My brain froze and I literally stopped thinking about my life and my future."
Afzal, a 49-year-old from Pakistan, also living in Glasgow, said that not being able to attend FFT in person has had a "significant impact" on his life.
"The difference between a face-to-face conversation and a tele­phone session is like the difference between an original document and a photocopy," he explained.
"Not every person can understand what you are saying on the phone and what is in your mind. You miss the body language and reactions. But Freedom From Torture has been my only real source of support."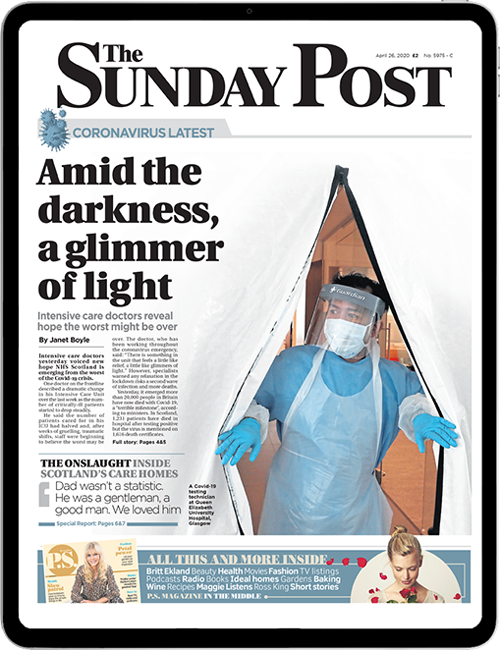 Enjoy the convenience of having The Sunday Post delivered as a digital ePaper straight to your smartphone, tablet or computer.
Subscribe for only £5.49 a month and enjoy all the benefits of the printed paper as a digital replica.
Subscribe