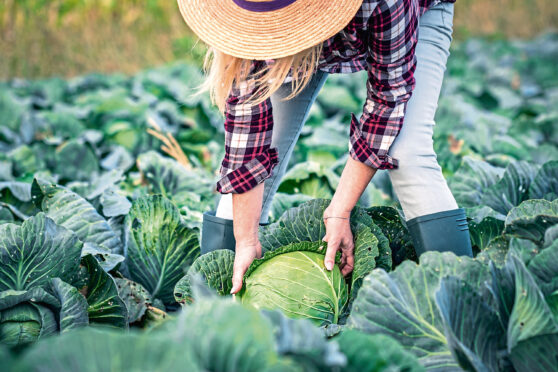 If you haven't done it already, then now is the time to sow spring cabbages.
These need to be started off before the end of August if the plants are going to be sturdy enough to get through the winter.
Sow them outdoors in prepared drills and thin them out to around 8cm apart. Once these have five or six leaves they can be moved to their permanent home and set out at 30cm intervals.
The seedlings transplant best when their roots are damp, so water 24 hours before moving them and water again to settle them in.
When it comes time to harvesting the heads, cut a cross in the top of the stump and you will get a further crop of small cabbages within a few months. This is a good way to get the most out of the space that cabbages take up on the plot.
Cabbages need protection from caterpillars, so cover them with netting and check beneath the leaves regularly for signs of eggs.
Meanwhile it is time to prune out fruited summer raspberry canes and tie in the new ones that will carry next year's berries, and keep watering blueberries during dry spells, particularly those grown in containers which can dry out very quickly.
Continue to harvest courgettes before they have a chance to turn into marrows and delve under the earth to find tasty potatoes.
If you've got a greenhouse with a vine then hang wasp traps now as the insects will be attracted to the fruit when it ripens and could demolish the crop before you get a chance to pick it. Do the same with plum trees as these, too, are a favourite with wasps.
Onions that are ready for harvesting now should be laid on a wire frame and placed somewhere warm and airy in order for their outer skins to dry out.
This helps the onions to store for a long period and if rain is threatened you should move the drying onions under cover to complete the process.
Mediterranean herbs have enjoyed this summer's high temperatures so pick and dry them now in order to preserve their flavours but make sure that mint, lemon balm and other soft-leaved herbs are kept well watered during hot spells.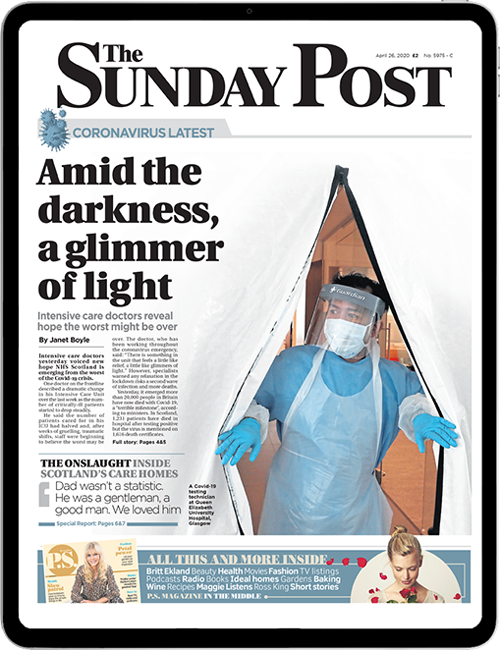 Enjoy the convenience of having The Sunday Post delivered as a digital ePaper straight to your smartphone, tablet or computer.
Subscribe for only £5.49 a month and enjoy all the benefits of the printed paper as a digital replica.
Subscribe