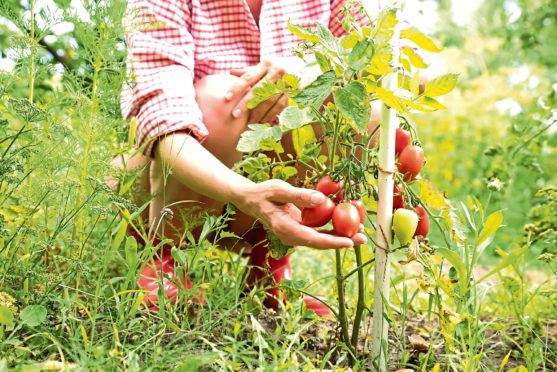 Begonias are amongst the brightest of all bedding plants but they are valuable not just for their flowers but also for their foliage, which is often striking and dramatic with dark colours, veining and deeply-serrated edges.
Tomatoes showing no signs of turning red may need a little help to colour up.
You can do this by removing some of the bottom leaves to allow more light to reach the fruits or you might like to try something else. Ripe bananas give off ethylene gas, which helps to trigger the ripening process, so spreading banana skins on the soil beneath your tomatoes might just do the trick.
Hard, dark patches at the bottom of the fruits is a sign of blossom end rot, which is not actually a disease but an indication of calcium deficiency.
There's no alternative but to remove affected tomatoes but the way to avoid it in future is with consistent feeding and watering so that calcium is constantly available to the tomatoes as they grow. Tomatoes in grow bags are most at risk because these dry out easily. But if you cut the bottoms off large pots, sink these into the grow bags then plant your tomatoes into these, there will be more food and moisture available to them.
If courgettes have slowed production and have developed mildew on the leaves, then move fast to get on top of the problem. Cut off and destroy the affected foliage, which is easy to recognise as it will be covered in a white powder. Once you've done that, an organic method of controlling the problem is to spray the plants weekly with a mixture of milk and water.
If, on the other hand, your courgettes are pumping out more fruits than you can eat, then let them go a little bit short of water and this should slow production.
Strawberry runners that were pegged down into pots last month can be severed from the parent plant now. Grow these on somewhere sheltered, ready for planting out next spring. It will be two years, however, before you get a crop of berries from them as next year's fruit should be removed to allow the plants to build up their strength.
Hang wasp traps amongst the branches of plum trees and net at least part of the tree. Where the crop is very heavy you may have to create supports from strong sticks in order to prevent over-laden branches from snapping off.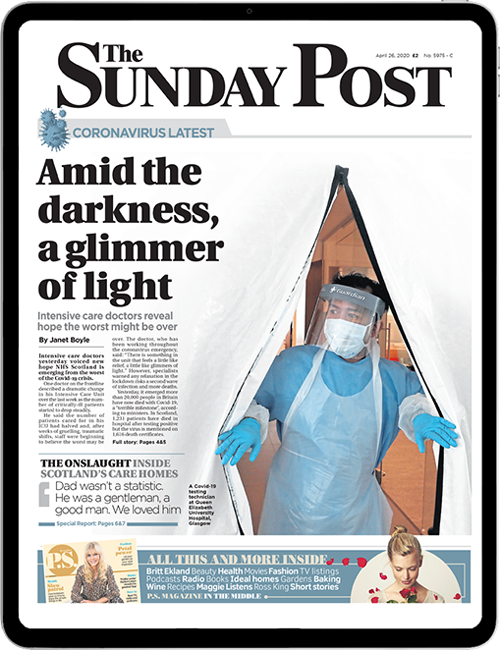 Enjoy the convenience of having The Sunday Post delivered as a digital ePaper straight to your smartphone, tablet or computer.
Subscribe for only £5.49 a month and enjoy all the benefits of the printed paper as a digital replica.
Subscribe