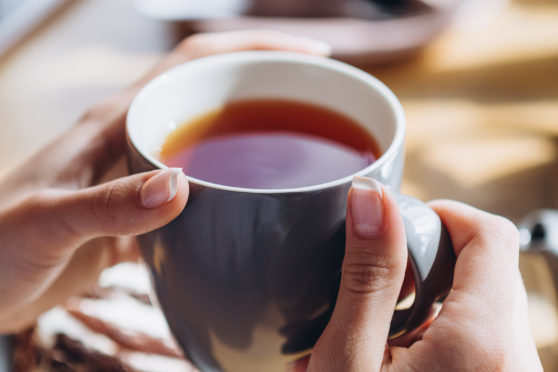 Before the coronavirus crisis arrived on our shores, climate change was the big issue we were changing our behaviour to try to tackle.
Efforts were being made to cut down waste, save energy and reduce carbon emissions.
But how can we keep up our efforts to save the planet during the ongoing lockdown?
Especially when we're stuck in our homes, using energy to keep us warm and fed – and also to alleviate boredom.
Well, there are a number of ways in which it's possible to still do our bit.
Mark Sait, CEO of SaveMoneyCutCarbon, has several top tips on how to save energy and water – as well as cash.
He says: "Many of us had been focusing on the state of the planet and the resulting long-term impact until Covid-19 struck. Rightly, this has taken over the headlines with huge shorter-term impact on our lives at every level.
"Reducing carbon footprint for the betterment of our planet is still important as there will be life after Covid-19 but we only have one planet.
"There are a number of quick wins to help us reduce our energy usage while we are all staying at home."
---
Top tips
Only fill the kettle by the amount of water you need. More energy is required to heat more water, so use the cup you're going to drink from as a quick measure to fill the kettle.
Make sure your TV and other devices are not left on standby. Leaving items on standby means they still use energy, even when not in use.
Replace all your light bulbs with energy-efficient LED bulbs
Turn down thermostat by just a degree and slash 10% off the energy usage
Avoid baths which need 140 litres of water. Opt for economical shower Crometta 85 Green, which uses only 6 litres of water per minute. Annual savings of up to £300 pa for a family of four.
Turn all electrical appliances off at the wall. The UK spends £730m annually on appliances left on standby.
Turn down hot water to 60°C
Run your fridge at between 3-5°C
Fit a tap aerator to existing tap to wash and rinse with less than 60% less water.
Set washing machine to 30-40°C and try to dry clothes naturally.
Use a glass of water for brushing teeth or shaving. You lose 5 to 20 litres of water this way per minute!
Order A-Rated appliances – £100 p/yr
Radbots can control heating patterns of specific rooms saving 30% on your heating bill.
Service or replace boiler can save £250 p/yr
Switching energy supplier can save £200 p/yr
Insulate the loft Save £140 p/yr
Draft proof around windows to make the house warmer Save £100 p/yr
---
Lightbulb moment
Mark says that many households are still using traditional incandescent, old compact fluorescent or inefficient halogen bulbs, which consume a lot of unnecessary energy.
LED bulbs, however, use up to 80% less energy and have a far longer lifespan and if you buy the right ones, and they also provide a better quality of light.
Mark says: "By using less energy, you're creating less demand from your energy supplier, which in turn reduces your carbon footprint.
"As well as reducing your carbon footprint by switching to LED bulbs, you'll also see a massive reduction in your energy bills, leaving more money in your pocket during these challenging times.
"A standard 60w lightbulb that's turned on for 5 hours a day at an average of 11p electricity charge per unit will cost £11.50 per year to run and typically last 2000 hours (there are 8760 hours in a year) I suspect everyone will have their lights on far more than 5 hours in the present lockdown."
A good quality LED bulb, running for the same length of time at the same charge rate, will cost only £1.70 a year.
That would result in a saving on your home energy bill of £9.80 a year per bulb and, depending on what you buy, an LED bulb will last from 20,000 to 50,000 hours.
This results in a huge reduction on waste & potential landfill, and unnecessary trips to the shops to buy new bulbs.
Mark adds: "Many argue that LED lamps are too expensive, but that's no longer the case where a good quality LED lamp can be only a couple of pounds.
"So, if you purchased 10 to change across your home, you might have a cost of say £20.00, but based on a longer daily "on time" of say 10 hours, due to COVID-19 lockdown, your household would be saving £196.00 per year."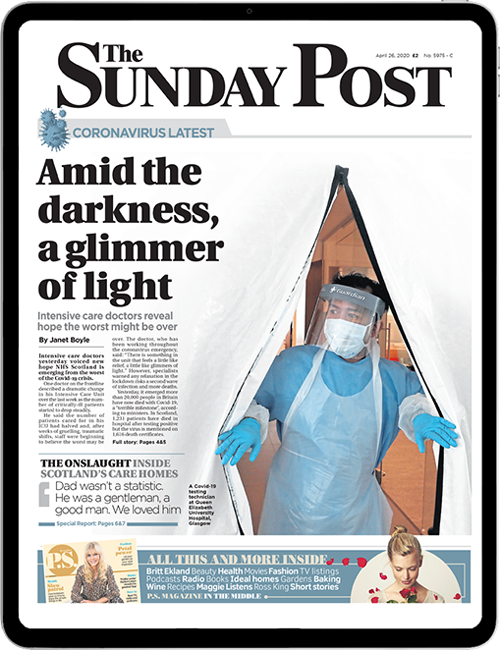 Enjoy the convenience of having The Sunday Post delivered as a digital ePaper straight to your smartphone, tablet or computer.
Subscribe for only £5.49 a month and enjoy all the benefits of the printed paper as a digital replica.
Subscribe