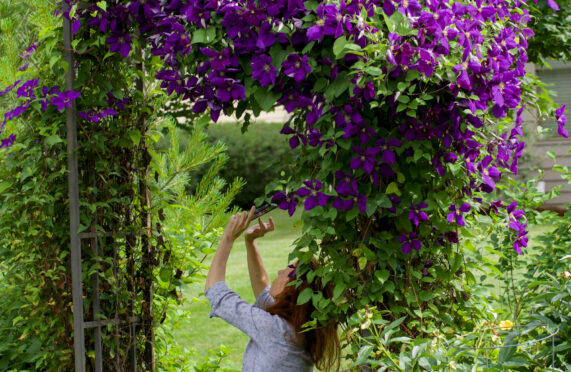 There are many varieties of clematis available, says our gardening expert, Agnes Stevenson, so you're sure to find one that is perfect for your space
The clematis in my neighbour's garden is a glamorous creature. It hangs in luxuriant swathes from the railings that lead to her door, oozing charm and flaunting huge, deep red blooms.
The challenge of buying a clematis is knowing which to choose as there are so many different kinds available.
Some have flowers the size of tea plates that appear in mid summer. Others flower in spring or in late summer and there are even a handful that put in an appearance in mid-winter.
I have a weakness for the rampant kinds such as Clematis montana, which can devour a shed if left untouched, but I also like smaller, less strident varieties like Clematis Princess Diana, which I have planted below my winter-flowering cherry tree.
This tree is a delicate creature of fine branches and lacy foliage and anything too vigorous would overwhelm it. There's no chance of that with Princess Diana, which has a restrained growth habit and elegant, lily-shaped pink flowers that should be opening just about now.
The reason that mine are not opening is that I've cut them all off, along with two thirds of the top growth.
This may seem harsh, and I did waver as I stood over it with the secateurs, but cutting it back now will allow it to concentrate all its efforts into producing strong roots and these are my guarantee of lots of flowers in the years ahead.
Taking care of your plant
Clematis need healthy roots, not just because they have to support vines and lots of foliage, but also because they are mostly planted near walls or at the base of established trees and shrubs, areas which are notoriously short of moisture and nutrients. And clematis like both.
The quickest way to kill a clematis is to let it run short of moisture, so I'll be watering mine, even during rainy spells. I've planted it deep – around 15cm lower than it was growing in the pot – so that if the top growth gets struck down with clematis wilt, then there's a chance that it will sprout again from the base. And I've also placed stones over the roots to provide these with the cool conditions they relish and also to retain even more moisture.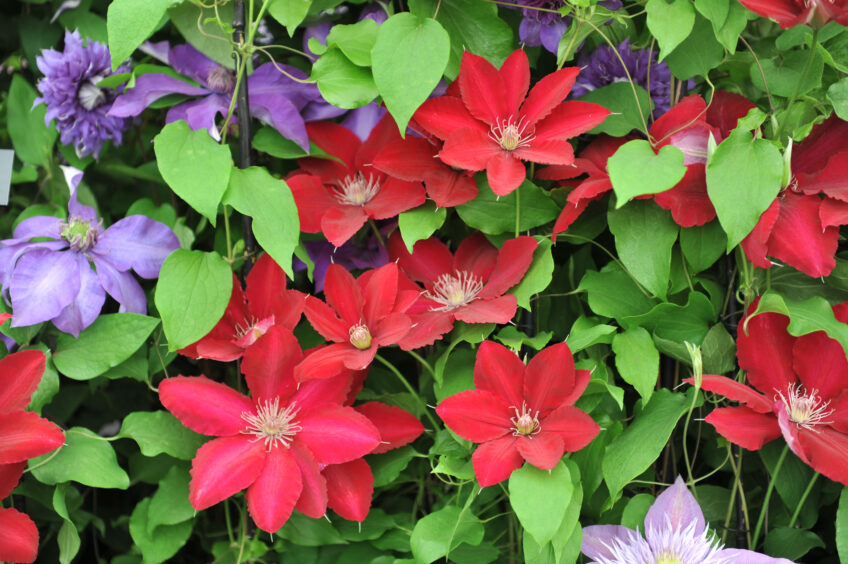 I bought Princess Diana as a mature plant, ready to go straight into the soil, but I've also got lots of small clematis that I picked up at my local supermarket and these will all need to be grown on before they are large enough to take up their place in the garden.
I'm going to pot them on, feed them well and keep them watered until next spring, at which point they should be ready to scramble through the magnolia and add a second flush of flowers to some of the azaleas late in the season.
And once they are all fully established I'll take cuttings from them so that more of the trees and shrubs in the garden can be draped with colour.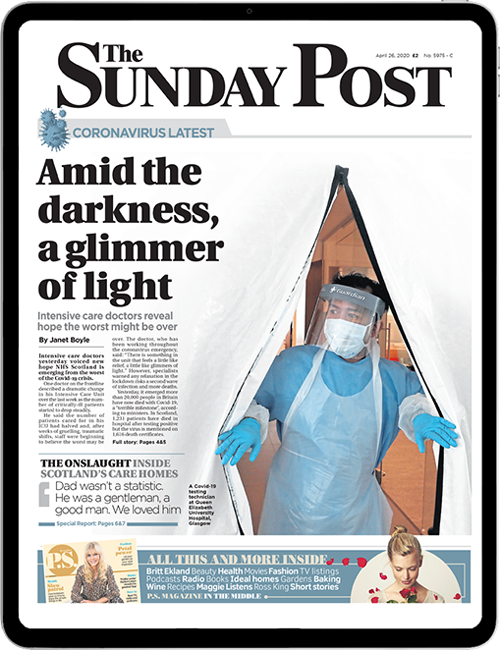 Enjoy the convenience of having The Sunday Post delivered as a digital ePaper straight to your smartphone, tablet or computer.
Subscribe for only £5.49 a month and enjoy all the benefits of the printed paper as a digital replica.
Subscribe