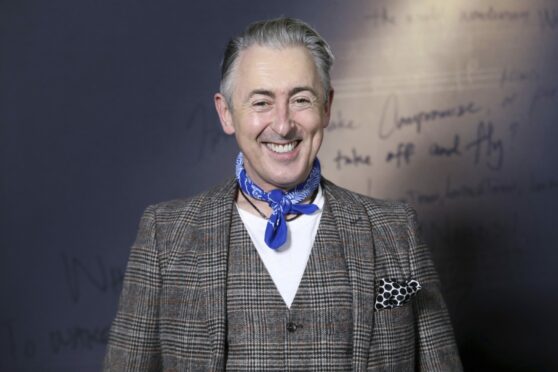 We usually recommend new and ongoing podcast series in this column but every now and then an episode jumps out which is a great one of a kind.
Alan Cumming is certainly a great one of a kind.
The actor, who once worked for DC Thomson as a journalist, went on to tread the boards before transferring to screen with roles in Emma, GoldenEye and X-Men.
Last week he appeared on Elizabeth Day's excellent podcast series How To Fail, which speaks to the most successful people in the world about the times things have gone wrong for them, and how they found their path anyway.
The loquacious Cumming, who released his memoir Baggage last year, is as open as ever with the conversation ranging from gender and sexuality, to whether he wanted children, and his celebrity encounters.
One with legendary singer-songwriter Patti Smith revealed her attitude to success and failure. "I was talking about why is it that I – not just me but I was obviously talking about myself but people, artists – feel they need to do things, need to challenge themselves to the point of potential failure," said the Perthshire-born star of X2 and Emma.
"And she said to me, 'Oh Alan, but it won't be a failure if you tried your best.'
"And it was such a lovely thing. Something a granny would say to you. Or it felt like. But a very wise granny. Patti Smith has just got such wisdom. She's like a little witch. A nice, benevolent witch."
Cumming also speaks about gender identity.
"I'm not that attractive a lady. I've done it in things, in films and stuff like that, but I don't have a sort of internal urge for that," he explained.
"It's a sort of a superficial thing. I like being a man."
How To Fail With Elizabeth Day, Apple, Google, Spotify
Chutzpod, Apple
Oh to have the wisdom of a Jewish Rabbi to hand. Well, now you do. West Wing actor Joshua Molina and Rabbi Shira Stutman have created a podcast for people of all or no faiths.
It's a delight if you enjoy synagogue, or are simply trying to live a meaningful life during these trying times. The pair do what they say Jews do best: teach and learn, crack jokes, and argue about everything under the sun.
Fake Psychic, BBC Sounds
If you wanted to speak to the dead in '60s America, there was one man who was ready to help. Lamar Keene was a showman with big ambitions who, before your very eyes, could bring back the dead.
In this podcast from BBC Sounds, Vicky Baker investigates the story of the spirit medium who confessed to being part of an underground network that he called the "psychic mafia".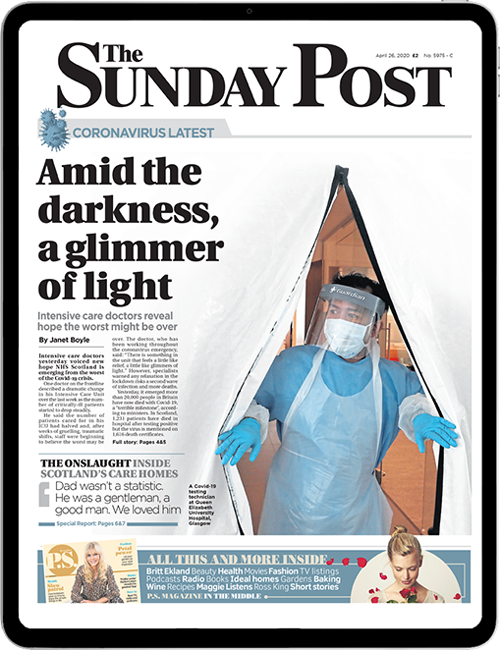 Enjoy the convenience of having The Sunday Post delivered as a digital ePaper straight to your smartphone, tablet or computer.
Subscribe for only £5.49 a month and enjoy all the benefits of the printed paper as a digital replica.
Subscribe