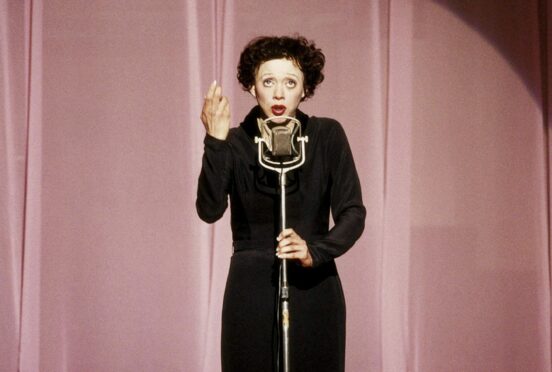 In 1960, when Edith Piaf sang Je Ne Regrette Rien as the rousing final number at L'Olympia in Paris, she received 22 curtain calls. By the end of the following year, fans had purchased more than a million copies of her record.
Piaf helped establish a stunningly popular philosophy of life. Ignore the past. Focus on the present. And reject regret in any form. Why invite pain when we can avoid it? Why rue what we did yesterday when we can dream of the limitless possibilities of tomorrow? This worldview seems right. It feels convincing. But it has one not insignificant flaw. It is dead wrong.
Regret is not dangerous or abnormal, a deviation from the steady path to happiness. It is healthy and universal, an integral part of being human. Regret is also valuable. It clarifies. It instructs. Done right, it needn't drag us down; it can lift us up.
And that is not some gooey aspiration confected to make us feel cared-for in a callous world. That is what scientists have concluded in research that began more than a half century ago.
Economists and game theorists, working in the shadow of the Cold War, began studying the topic in the 1950s, when obliterating the planet with a nuclear bomb was the ultimate regrettable act.
Before long, a few renegade psychologists, including the now-legendary Daniel Kahneman and Amos Tversky, realised regret offered a window into not only high-stakes negotiations but the human mind itself.
By the 1990s, the field widened further and a broad group of social, developmental and cognitive psychologists began investigating the inner workings of regret. These 70 years of research distil to two conclusions: regret makes us human. Regret makes us better.
But that raises a question: if regrets make us human, how do we enlist them to make us better, more satisfied people? The starting point is to revisit one of the key distinctions: the difference between regretting what we did and regretting what we didn't do.
Action regrets typically arise from concrete incidents and elicit "hot" emotions we respond to quickly. Inaction regrets, by contrast, are often more abstract and elicit less immediately intense emotions. What's more, many inaction regrets are inherently difficult to undo. If, in my 20s, I regret not studying hard enough in high school, I can't re-enrol. But with regrets of action, I still have the chance to recalibrate the present.
For instance, with moral regrets, which often involve actions like cheating on a spouse, one form of undoing is to apologise.
So, to address regrets of action, begin by asking yourself these questions:
If I've harmed others, can I make amends through an apology or some form of emotional or material restitution?
If I've harmed myself, can I fix the mistake? For example, can I begin paying down debt or logging a few more hours at work? Can I reach out immediately to someone whose connection I severed? If the action regret can be undone, try to do that. If it can't be undone, fear not. You have other possibilities.
At leasts
The other way to address the present is not to repair our previous actions but to recast the way we think about them. Let me offer an example. Thirty years ago, nearly fresh out of college, I went to law school. I regret it.
It wasn't a calamity. It was just a poor decision. If only I'd made a wiser choice, perhaps by waiting longer or by choosing a different trajectory, I could have devoted those years to endeavours more fulfilling and better for the world – and I would have struggled less in the early years of my working life. But I also met my wife in law school, which was a glorious triumph for my wellbeing.
I can't undo an action regret like this. But one way to ease its sting is to switch from If Only to At Least. Going to law school was a mistake – but at least I met my wife. At Leasts help us reassess the present.
At Leasts can turn regret into relief. On their own they don't change our behaviour, but they change how we feel about our behaviour, which can be valuable.
Full disclosure
Denying our regrets taxes our minds and bodies. Gripping them too tightly can tip us into harmful rumination. The better approach is to relive and relieve. By divulging the regret, we reduce some of its burden, which can clear a path for making sense of it.
For example, psychologists like Sonja Lyubomirsky of the University of California, Riverside, have conducted studies that suggest people should process negative and positive experiences in different ways.
In this research, writing about negative experiences like regret, and even talking into a tape recorder about them, for 15 minutes a day substantially increased people's overall life satisfaction and improved their physical and mental wellbeing in ways that merely thinking about those experiences did not.
Writing about regret or revealing a regret to another person moves the experience from the realm of emotion into the realm of cognition. Language helps us capture those unpleasant feelings in our net, pin them down and begin analysing them.
Self-compassion
When we fail, we treat ourselves more harshly than we would treat friends, family, or even strangers in the same predicament. That's counterproductive. Rather than berating ourselves during moments of failure, we're better off extending ourselves the same understanding we'd offer another person.
Self-compassion begins by replacing searing judgment with kindness. It doesn't ignore our screw-ups. It simply recognises that "being imperfect, making mistakes, and encountering life difficulties is part of the shared human experience". By normalising negative experiences, we neutralise them.
Self-analyse
After self-disclosure relieves the burden of carrying a regret, and self-compassion reframes the regret as a human imperfection rather than an incapacitating flaw, self-distancing helps you analyse and strategise – to examine the regret dispassionately without shame or rancour and to extract from it a lesson that can guide your future behaviour.
---
Daniel H Pink is a best-selling author and former chief speech writer for Vice President Al Gore.
Extract from The Power Of Regret: How Looking Backward Moves Us Forward, published by Canongate, is out now.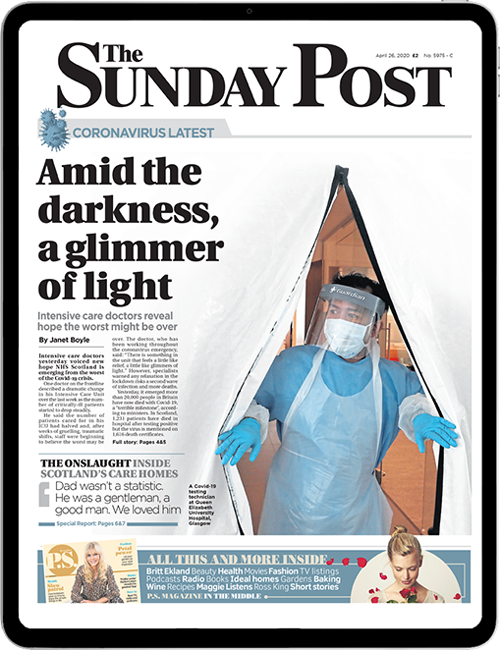 Enjoy the convenience of having The Sunday Post delivered as a digital ePaper straight to your smartphone, tablet or computer.
Subscribe for only £5.49 a month and enjoy all the benefits of the printed paper as a digital replica.
Subscribe