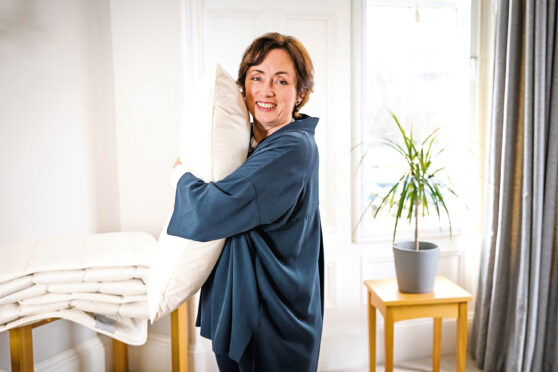 If you visit your GP complaining of fatigue, restlessness and general malaise, they will invariably scribble four letters in your records – TATT, which stands for Tired All The Time.
It's a feeling many of us know and according to a study by the British Sleep Society, sleep disturbances have affected a substantial proportion of the population during lockdown, with 69% of people reporting a change in their sleep pattern, while 46% admitted to feeling sleepier than before the pandemic hit.
It's a widespread phenomenon that's been described by experts as "coronasomnia", but why are so many of us lying awake at night?
Dr Lizzie Hill, who works at the Sleep and Circadian Neuroscience Institute at the University of Oxford, says it's only natural that both the length and quality of our sleep has been effected.
She explained: "Insomnia is a normal reaction to times of stress, so in this very prolonged stressful situation, a lot of people who were good sleepers may have experienced problems getting to sleep and staying asleep.
"A lot of people are also having very vivid dreams or nightmares, which again, is a normal reaction to processing emotionally charged situations.
"People have been under huge amounts of stress, which can affect mental health, and there's a very clear bi-directional relationship between sleep and mental health.
"If people are sleeping poorly, it will affect their mental health, while the stress and the anxiety that comes with the pandemic also affects people's sleep.
"So, there's really complex relationships going on that, for some people, will be very hard to unpick."
While the mental health implications of worrying about infection rates and hospital admissions can have an impact on our sleep, Dr Hill also says any change to our daily routine can mean our body doesn't know when it's time to rest.
So, although working from home may have meant enjoying a lie-in, that's not always a good thing for our overall sleep patterns.
"Some people have found that there are positive benefits to not having the daily commute, but that has also meant a blurring of the lines between home life and work life," explained Dr Hill, who also works with the British Sleep Society.
"Add to that the fact that some people with children have also had to start home schooling on top, and there's this triple whammy that's impacting our sleep.
"There's the concept of people who are a 'morning' type or 'evening' type and, to a certain extent, working from home plays to that a little bit more – you don't have, for example, evening types trying to get up really early in the morning or morning types struggling in the afternoon. There's been a little bit more flexibility.
"However, what will be quite challenging for people is the move towards a more hybrid model of working post-pandemic.
"For example, people might be going back to the office but only for two or three days a week. We always advise having a regular bedtime and rise time, but if some days you have a commute of an hour and a half each way, and some days you don't, that can be quite challenging."
She continued: "With even very short-term minor changes, for instance when the clocks change, there are some people who adapt to that within a day while others will be knocked out for weeks and weeks as they try to get back into a pattern.
"So, getting back into a routine after the pandemic will vary from person to person."
If you are finding yourself counting sheep at bedtime, Dr Hill says there are a range of "sleep hygiene" practices that can help, including avoiding screens and devices for around an hour before sleeping, setting a regular bedtime and morning alarm, and getting enough sunlight during the day.
She explained: "So much of our sleep-wake cycle is controlled by light and dark, and if you're not getting daylight during the day, it's very difficult for your brain to adjust.
"Going to bed when you're sleepy, is something that people quite often overlook, too. If you find you're lying awake in bed for any length of time, get up and do something fairly non stimulating until you feel sleepy and then go back to bed.
"That way you are strengthening the link between the bed being somewhere where you're asleep, rather than awake."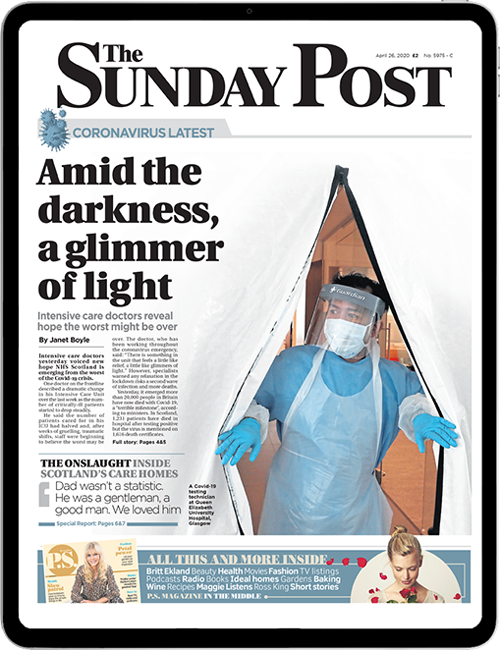 Enjoy the convenience of having The Sunday Post delivered as a digital ePaper straight to your smartphone, tablet or computer.
Subscribe for only £5.49 a month and enjoy all the benefits of the printed paper as a digital replica.
Subscribe