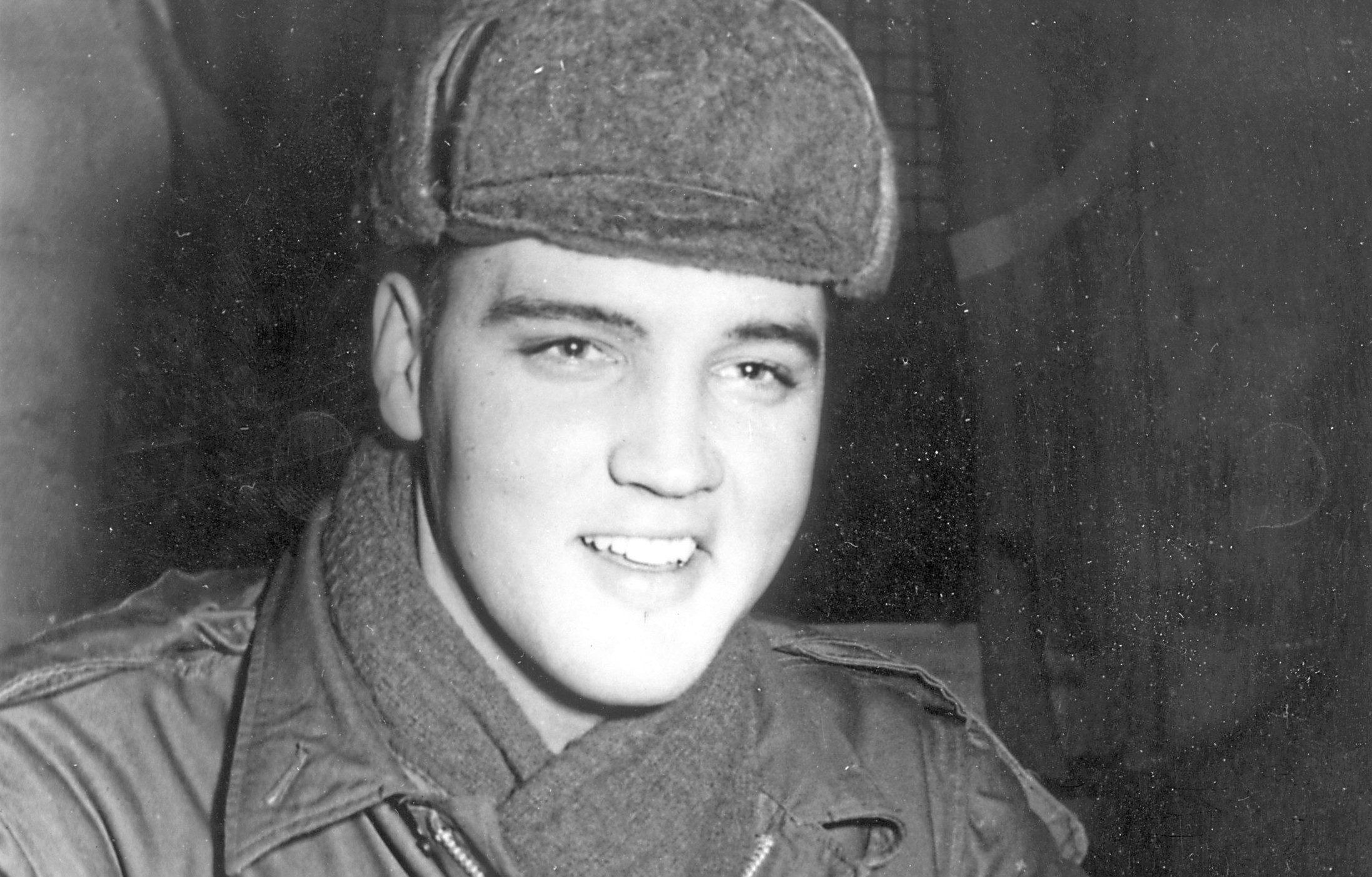 ELVIS PRESLEY and Sam Phillips was a match made in heaven.
Elvis Presley and Colonel Tom Parker was a match made in hell.
Phillips was looking for a white singer who had the charisma he could use to sell the sound of black America to white audiences – and Elvis fitted the bill perfectly.
The self-styled "Colonel" was a shyster and a charlatan who would shamelessly milk his cash cow for all he was worth, stifling his creative energies and sending him hurtling towards an early grave.
"That's the right way to put it," says Eugene Jarecki, the director of The King, a new documentary that takes a fresh approach to telling the ultimately tragic story of Elvis Aaron Presley.
After buying Elvis's unreliable 1963 Rolls-Royce Phantom V, which he nicknamed "Gladys" after Elvis's beloved mother, Eugene took it on a 12,000-mile road trip across America.
Starting in Tupelo, Mississippi where Elvis was born, he heads to Memphis where he made his home, to Nashville where he made his most successful records, New York where he became a global icon, Hollywood where he forsook music for movies and finally to Las Vegas, home of "Fat Elvis".
Jarecki, though not the car, also visits Bad Nauheim in Germany where Elvis spent the two years in the US Army that the director feels are the key years of this whole story.
It was this spell in the service that saw him go from a rebel hero to an establishment one.
As his high-school friend Jerry Schilling puts it: "He left as James Dean, and came back as John Wayne."
It's where, on guard duty, he also began his drug habits that would end with the coroner finding no fewer than 14 different prescription drugs in his system after his early death.
The Rolls stops to pick up celebrities and entertainers along the way including actors Alec Baldwin and Ethan Hawke who turns out to be an Elvis authority.
It's very interesting how many of them feel sorry for Elvis, including country icon Emmylou Harris who describes what happened to him as "a tragedy".
Singer-songwriter John Hiatt weeps when he gets into the car, because he's "Sitting in this car and getting the sense of how trapped he was. He was just a poor mama's boy from Mississippi."
But this isn't the usual "talking heads" retelling a well-known tale.
Jarecki uses the life of Elvis as a way of telling the story of what he sees as the corruption of "the American dream".
From the hopeful young buck of the 50s to the addicted, bloated shadow of himself in the 70s, he sees Elvis as mirroring the unravelling of the USA, which he feels is characterised by incredible inequality, money-grabbing and addiction.
As Ethan Hawke says of Elvis: "Every chance, he prioritised money and where did it get him? Dead and fat on the toilet at 42."
"He puts an incredibly blunt point on it but that could be the title of the autobiography of America. America is on the toilet now, the question is where is it going to go?" asks Jarecki who, as an award-winning maker of political and economic documentaries, brings a fresh and unusual eye to the King of Rock 'n' Roll.
"And thanks to the President we have ended up with, it's a gold toilet.
"In a democracy it should be the case that a country boy could come out of nowhere and become anything but only in modern-day capitalism would he become a king.
"The goal of democracy was to depart from royalism but it's been hijacked so the American dream includes becoming someone of rarified wealth at the expense of others, at the expense of self and of dignity.
"That's why we took the Rolls-Royce across the country. We could have taken a Cadillac or Thunderbird, symbolic of the old American Dream, but we thought it was interesting that Elvis became one of these celebrities who just couldn't say no to the Roller.
"It's this seduction of royalism. If the Founding Fathers of America came back today and they saw the country that broke from an empire and said, 'No more kings and queens, thank you very much' now sits glued to the TV to watch the royal wedding or The Crown, they would not know what the hell had happened!
"The American story as one we should have learned from Elvis now has the same lesson to teach the world, which is the path of power and money above all else is self-destructive.
"We were using Elvis to tell the story of the American dream in microcosm and I think there's a cautionary tale in Elvis for America, and a cautionary tale in America for the world.
"Therefore Elvis plays no less a role in my view than as a canary in the coalmine of what has been happening to the western world. What's coming is frightening if we don't learn the lessons from the rise and fall of Elvis.
"A German newspaper published a review of the film that said, 'Elvis, hero of democracy, victim of capitalism'.
"Democracy in America has been undermined for decades by a society that is a winner-takes-all race to the top in which the winner gets ridiculously richer while everybody else lives lives that make less sense all the time in terms of their dreams for themselves and their children.
"Then you get a free-for-all in which isolationist, greedy forces with their own agendas treat your country like a plaything.
"To bring it back to the movie, that is what happened in the life of Elvis Presley. You watch a young, beautiful, authentic creature in a brave new world chewed up and destroyed by the power and the money.
"It seduces him and ultimately addicts him and suppresses whatever it was that was great about him and turns him into a monster of its own creation.
"He gets to a point where he is both a victim and a part of his own undoing – he wanted to tour and go abroad after the '68 Comeback Special reinvigorated him but under the Colonel's guidance chose the easy money in Vegas – and that's happening to all of us.
"So Elvis is a cautionary tale of how that kind of corruption can run away with something and destroy it.
"He has an enormous service to give to everyone in his death, just as he served the world in giving it such beauty in his life."
The tale of the Rolls is fascinating in itself. After the film was shot, it was sold to the Seminole Indian Nation who own the Hard Rock in Atlantic City.
As Jarecki explains: "They built the Hard Rock on the ashes of the Trump Taj Mahal which, funded mainly by $1.2 billion in junk bonds, opened as the world's largest hotel and casino complex in 1990 and despite Trump boasting it would break records, failed the following year.
"You couldn't have scripted this. The great screenwriting office in the sky intervened on our behalf and the poetry is overwhelming."
The King (15) is available on DVD and Blu-ray now.