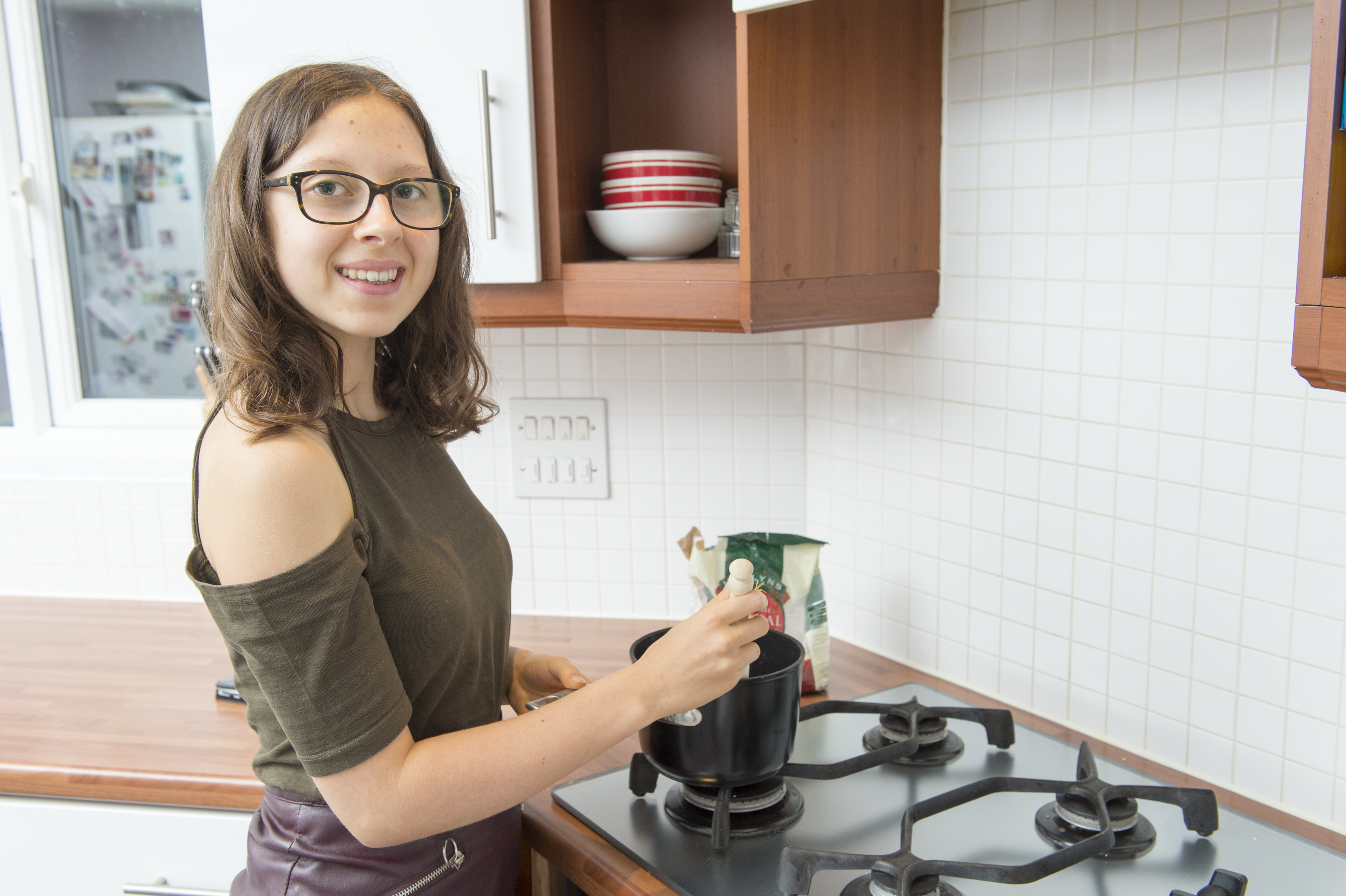 A TEENAGER'S love of porridge helped her survive a life-threatening battle with anorexia.
At her lowest point, after being hospitalised because of her illness, Madeleine Harris considered suicide but daily bowls of her favourite food boosted her weight and let her regain her strength.
Even afterwards her porridge passion has continued and she's had it every day for the last two years.
Madeline became so passionate she started a porridge blog which now has more than 7,000 followers. And she will celebrate her recovery by taking part in the World Porridge Championships in the Highland village of Carrbridge on Saturday.
"I didn't used to have any issues with food and was actually a really adventurous eater," said Madeleine, 16, from Derbyshire. "I was never picky so it was a real shock to develop an eating disorder.
"It started when I was 13. I wanted to be one of those girls from American movies, the nerdy one who goes away for the summer and comes back and is loved because she's so pretty and thin. I saw pretty as being thin. I was shy and couldn't make friends, so I wanted that transformation."
Madeleine started exercising more and eating less and things soon spiralled out of control.
It finally reached a point where she fears she was eating as little as 100 calories a day.
"I hated lying to my mum so when she asked if I'd had breakfast I'd say yes and then eat just one blueberry. I'd probably have another piece of fruit at school and then have a small plate of veg for dinner. I won't say I thought it was normal, but I thought it was okay for me."
Madeleine's weight plummeted so much that she was rushed into hospital. She weighted just 5½ stone and her BMI was 14.
"They said I'd lost 40% of my original body weight," said Madeleine. "And I was never overweight in the first place, just normal. I had been suffering from body dysmorphia and was depressed so I'd started cutting myself.
"It was a way of punishing myself but also showing I was hurting on the outside and the inside. My parents were terrified and worried I was going to die. I did consider taking my own life."
Madeleine's anorexia was so severe that porridge, which she'd liked since she was a child, was the one thing that hospital staff could get her to eat.
"When you have an eating disorder and you lose body fat you can get very cold and it was warming and comforting," said Madeleine. "My body was desperate for food so I felt better if I had some proper fuel.
"It was a practical thing, but the porridge in the hospital was actually really nice. I had it every single day when I was in there and gradually I put weight on.
"Porridge is more than just a food for me. It is a symbol of my recovery and how well I am doing now. From the measly gruel I ate when I was very unwell, to the extravagant bowls I eat today."
Madeleine's oat loving didn't end there. She started her blog at the beginning of last year when she wanted more interesting breakfasts.
"I've got pen pals all over the world now that I exchange porridge stuff with," adds Madeleine. "Some have porridge with cauliflower and with courgettes, which I've tried and it actually tastes all right.
"I've put cheesecake on my porridge and my favourite is probably topped with frozen berries, banana and peanut butter.
"When other people have a takeaway, I'll have porridge."