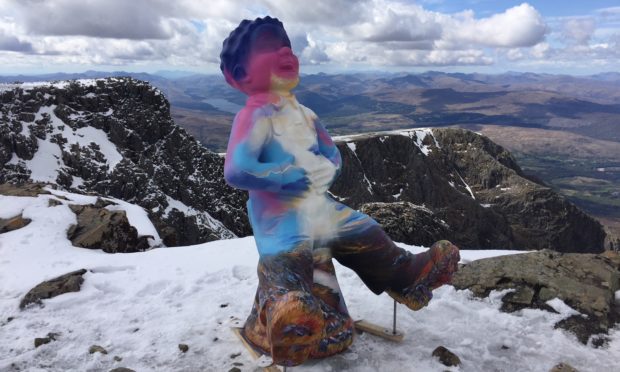 The only heights usually undertaken by Scotland's favourite mischief-maker are getting Maw up to high-doh, but today saw Oor Wullie reach the UK's highest peak.
As part of Oor Wullie's BIG bucket trail, a dedicated team of 12 volunteers carried a specially designed Oor Wullie statue to the summit of Ben Nevis.
Taking his high-jinx to elevated levels, the five-foot Ben Nevis Oor Wullie statue travelled 4,413ft skywards, taking the team of intrepid mountain leaders and ski instructors around five hours to reach the top.
Setting off at 9.30am this morning, strapped to a stretcher and not having to do any of the work himself, Oor Wullie passed the famous mountain's spectacular views, valleys and ridges, ending up reaching the highest part of Britain at around 2.30pm this afternoon.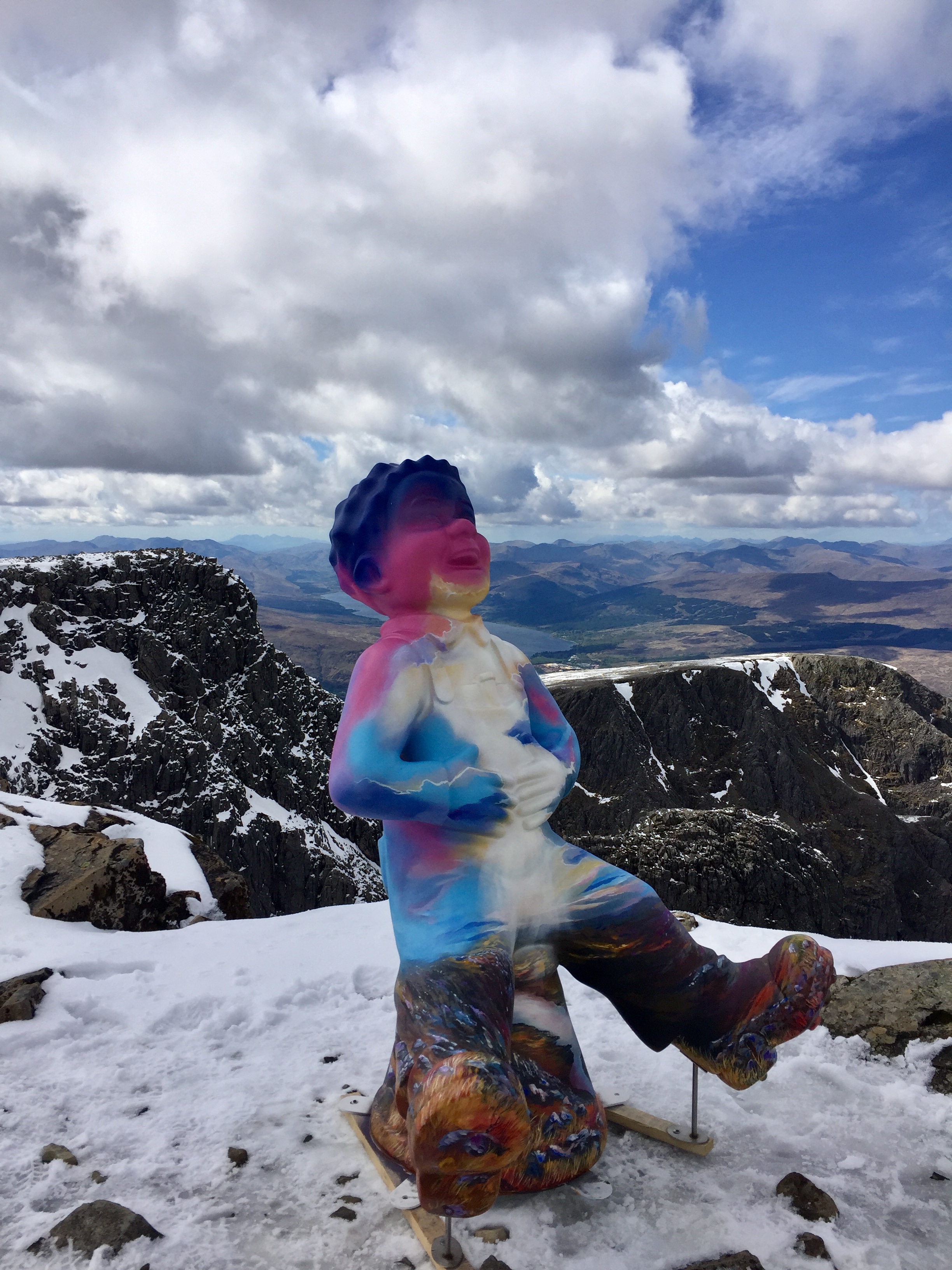 Taking Oor Wullie up Ben Nevis took months of planning, and sheer determination.
The staggering feat was the brainchild of Douglas Roulston, 35, a local school teacher and landscape artist, who was inspired to do his bit for the Oor Wullie BIG Bucket Trail, which is raising funds for three Scottish children's charities.
Douglas designed the statue himself, which will be auctioned off along with all other specially created Oor Wullie statues to raise vital funds for Glasgow's Hospital Charity, Edinburgh Children's Hospital Charity and the ARCHIE Foundation, which help almost half a million sick children every year.
Statues will be places in five host cities before being auctioned – Glasgow Edinburgh, Dundee Aberdeen and Inverness.
The bucket trail will run from 17 June – 30 August 2019.
Read the story in full in tomorrow's Sunday Post.