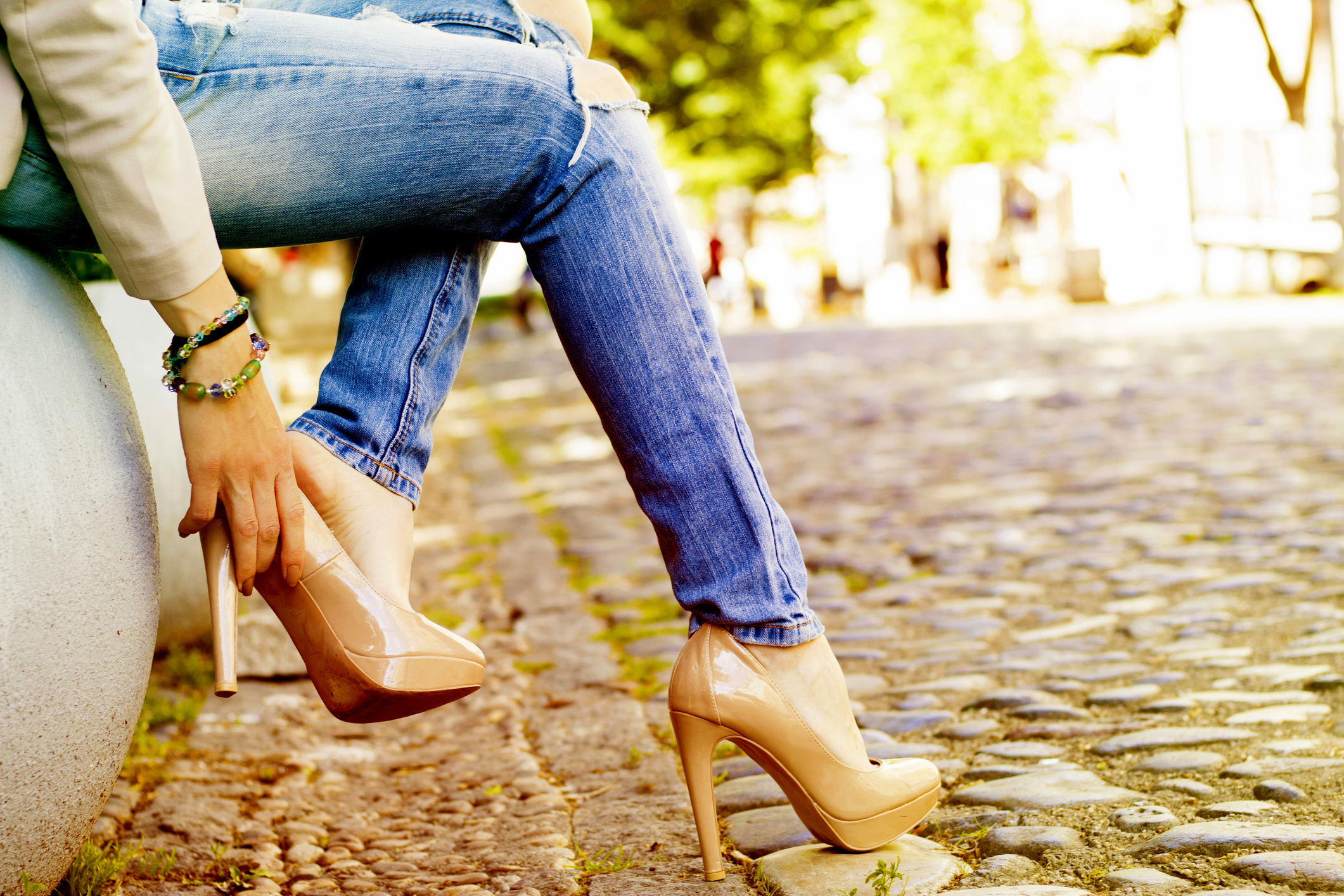 I THOUGHT having arthritic knees made me a bit different.
How wrong could I be?
It turns out, knees account for almost half of the recorded cases of osteoarthritis, with the charity Arthritis UK estimating numbers will rise from four million today to 5.4 million in 2020, and 6.4 million by 2035.
"A lot of it is down to the fact the knees bear a lot more weight than your ankles or hips, and they're very unstable," explains Oliver Eaton, owner of ProHealth Clinic.
"I've done a lot of research and if you look back, in Western culture, from such a young age we're put into closed-toe shoes.
"What happens then is our toes form in this closed position, so the surface area for our body to balance on is much less than our ancestors.
"That changes the angles of our legs and leaves the knees very vulnerable, and is also why you get a lot of people whose arches have fallen, one of the major contributing factors to knee arthritis.
"If you go out and have a look at tribespeople, their toes are spread apart so their bodyweight is evenly distributed over a wider area.
"Proper footwear is important. I look at high heels and just shudder!
"I always tell people their feet are like the foundations of their house — if your foundations are slightly off, you're going to get structural issues higher up.
"People think they have a genetic predisposition to knee arthritis," says Oliver.
"But most come to see me with arthritis in one knee and not the other, and if it was predisposed why aren't they getting it as badly in the other knee, too?
"Often, when I assess patients, the arthritis is a result of misalignment in their legs.
"For example, say someone's been limping from a previous injury and that's caused their pelvis to go out of line and to lift up.
"Over 20-30 years, this individual has had one leg seem slightly longer than the other and you can imagine how many steps they've taken on that slightly longer leg — the average active person takes 6,000 to 10,000 steps a day — and over time, it's just worn out that one side of the knee.
"Inflammation, which is what arthritis is, happens in the body for a reason and you've got to identify it.
"Most consultants will just give you cortisone injections, but my background is as an osteopath and the philosophy of osteopathy is to identify the root cause of something.
"If you do that, you can dramatically reduce the symptoms," he explains.
"It's all about symmetry at the end of the day, and if you have one leg longer than the other you're asymmetrical and every step you take you're putting your bodyweight more on one leg than the other.
"And there has to be symmetry between the front and the back, but in the 21st century everything we do is in front of us and this causes this hunched back.
"So my job is to reduce the symptoms and bring about a bit more symmetry which should sustain the benefits."
I take supplements to help my rugby-knackered knees but the injections Oliver uses are far more targeted.
"Some supplements do work, glucosamine and chondroitin are the building blocks of cartilage and collagen which are key to the structures in the knee," says Oliver, who, at 28, is one of the youngest Harley Street clinic owners.
"But the problem is you only get so much benefit from them.
"That's because taking something orally, to get to the knees it's got to be carried there by the blood but most structures within the knee don't have a great blood supply.
"This is why the injections work so well because the principle is that you're including all the building blocks you'd find within the body to promote healing and oxygen is the main one.
"So the main component of the injection is ozone, a concentrated form of oxygen.
"All we're doing is injecting into the knee something it doesn't have in abundance.
"The injection also includes hyaluronic acid which is like the WD40 we have in all our joints.
"Whenever someone suffers from arthritis, its level reduces, so by injecting a little of that it brings it up to its normal level and lubricates the joint.
"About 70% of the patients who come to me with knee or hip arthritis, the pain isn't actually coming from the joints rubbing, it's coming from the structures around the knee trying to support it.
"Arthritis destabilises the joint so it moves more than it should, and especially in the knee all the structures around it — the muscles and tendons — have to work harder to stabilise the knee so a major part of my treatment is physical therapy to improve those muscles.
"It saddens me that sometimes being diagnosed with arthritis makes an individual lose confidence and they stop using the knees and the muscles thinking the movement's going to worsen it, when it's quite the opposite."
For more information visit www.prohealthclinic.co.uk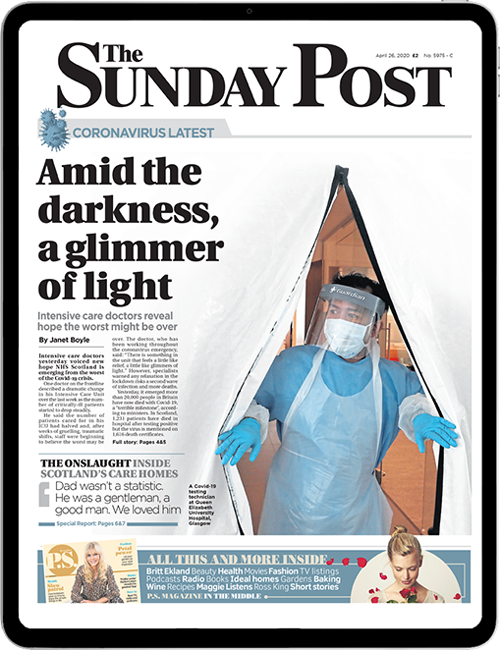 Enjoy the convenience of having The Sunday Post delivered as a digital ePaper straight to your smartphone, tablet or computer.
Subscribe for only £5.49 a month and enjoy all the benefits of the printed paper as a digital replica.
Subscribe