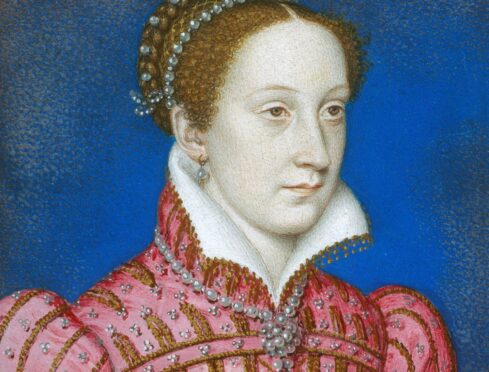 Hemmed in by treachery, intrigue and betrayal, the best weapon the young Mary Queen of Scots had to protect herself against her enemies at court was often the clothes she had on her back.
Now textile expert Clare Hunter has unpicked the threads to reveal how Mary, and other women rulers of the 16th century, used clothes, tapestries and embroidery to wield influence and make their voices heard in an overwhelmingly patriarchal society.
Through examining the literal fabric of Mary's life, Hunter was able to gleam insight into the psyche of the infamous Scottish queen, whose true nature and inner thoughts has been so elusive to chroniclers of her life over the past 500 years.
Hunter said the research for her second book, Embroidering Her Truth: Mary Queen of Scots and the language of Power was fascinating: "When I wrote my last book about the history of needlework, the third chapter was about power, and the central figure was Mary Queen of Scots. When doing research for that, I came across this rich seam of material, which I didn't know existed; treasure accounts, inventories, state papers, which gave me a real fascination for Mary's material world. They all offered real insight into that aspect of her life, and I wondered if I could correlate what she was buying with what was happening in her life at the time.
"We have hundreds of letters written by Mary during her lifetime, but often they were written by her secretary, or have since proven to be forgeries. What embroideries we have of hers we know were done by her own hand."
Textiles were central to 16th century life, and they benefitted from the progress and innovation of the renaissance period just as much as other art forms. Due to a piece of cloth's fragile nature however, not as many examples of clothing and embroidery from Mary's time period survive, and so its sturdier (and still existing) contemporaries, like paintings, sculptures, and books, get most of the attention from historians.
Explaining the importance of cloth to Mary and her fellow royals across Europe, Hunter said, "In the renaissance period, every royal palace interior was absolutely swathed in fabric. There was a lot of it, and every single place it was hung or worn became a site for propaganda about that royal family's dynasty, or about their power. Today, we of course design our homes and pick out our curtains with the thought of showing off a bit of who we are and our taste, but in the renaissance era, it went much further than that."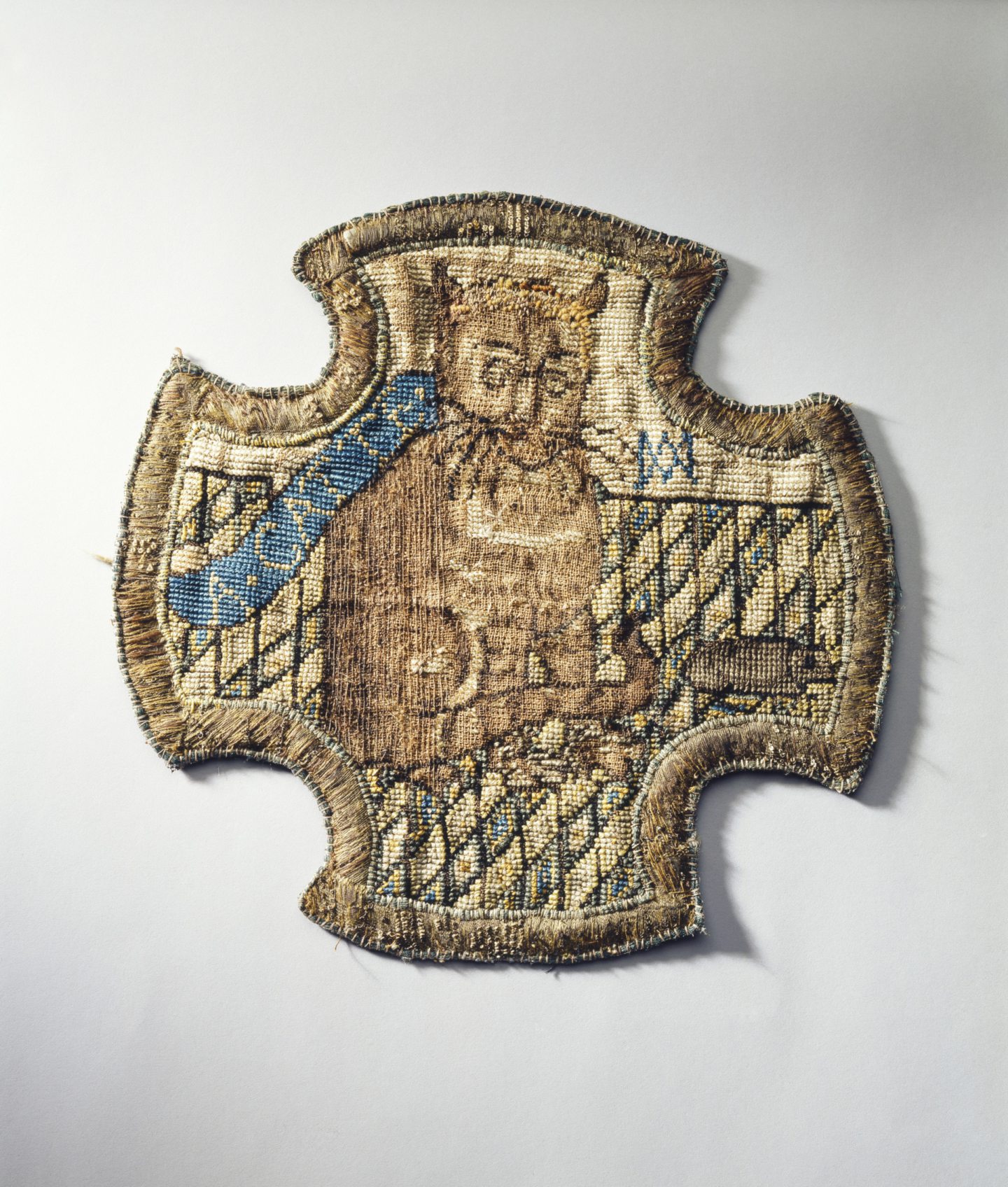 The people of the 16th century were able to gleam the meaning of symbols and allegories weaved and embroidered into fabric very easily, much better than we could today. While some artwork could only be deciphered by those who were very learned in classical, political and biblical stories, many symbols that appeared on fabric were widely known, such as the Tudor rose, or the pansy flower, which today still symbolises thoughts.
Hunter explained why visual literacy was so important: "This is a layered form of communication that people could easily read. Royal courts were a mixture of nationalities, filled with dignitaries from overseas who all spoke different languages. At the Scottish court, there were African drummers, Italian musicians, French tailors, and so a visual language displayed on tapestries or sewn into clothes could be read by everybody, it was very inclusive. Print was still in its infancy, and this was largely a pre-literate age for the majority of the population, so visual communication was key. To outwardly show the prosperity and power of a court, it was most easily declared through what they were wearing."
What a monarch wore could carry a lot of meaning, and be used by them to declare their political intentions. When Mary returned to Scotland in 1561 aged 18 after spending her childhood in France, she began to wear her mother, Mary of Guise's, old clothing. Before her death in 1560, Guise had made fierce enemies of many of the protestant nobles of Scotland. When the newly returned young queen began to don her mother's threads, she was sending those old enemies a clear and defiant message by re-establishing her late mother's presence at court.
Years later, trapped in English captivity and stripped of her friends and allies, all Mary had was her embroidery. Ever since girlhood, she had proven talented with a needle and thread, but as a prisoner, she had little else to do. By the time of her death in 1587, she left behind a staggering amount of embroidery – over 300 pieces in total, all in different states of completion. What remains and what we know of these embroideries give us insight into the mind of the imprisoned queen. By looking at what she chose to embroider, we are able to see her fury at those who had wronged her, but we also can see the morose acknowledgement of her own decline.
Looking at the sheer volume of embroidery that Mary left behind at her death, Hunter was struck by how much time Mary must have dedicated to the craft during her lifetime. Hunter said, "If you added up the amount of time she spent on her embroidery, it does become not just an act of self-preservation but also as a personal crusade. It was something that motivated her to get up everyday and then start in on another story about herself, her emotions and her experiences. At the level she was doing it, you're not doing that just for pleasure – it's labour. She must have repetitive strain injury in her hands from the amount she was producing. I get it in my hands, and I don't do anything near the volume of what Mary was doing.
It goes beyond something that is a distraction from her imprisonment and veers into obsession. It becomes something that she absolutely must do, because it is the only thing of hers that she trusts will survive. I did feel an empathy and greater understanding of Mary and what her last years must have been like. Through what she chose to embroider, and the volume of it, and labour of it. As a stitcher myself, I knew what that would entail."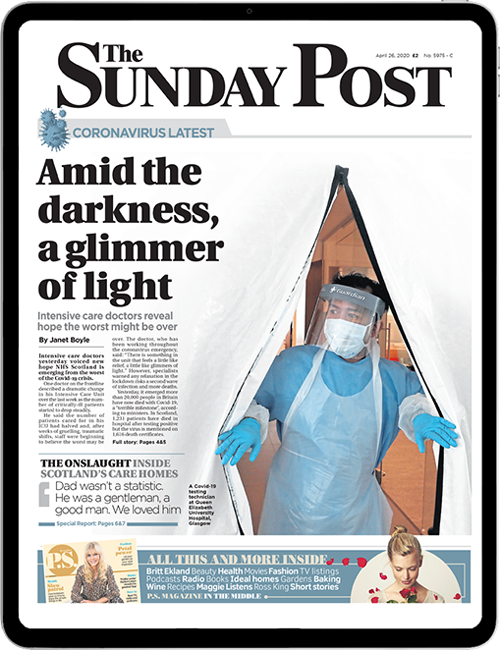 Enjoy the convenience of having The Sunday Post delivered as a digital ePaper straight to your smartphone, tablet or computer.
Subscribe for only £5.49 a month and enjoy all the benefits of the printed paper as a digital replica.
Subscribe