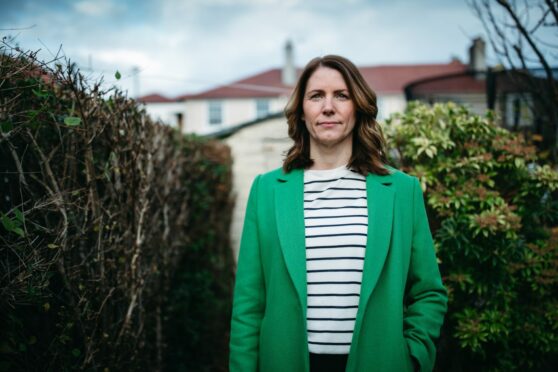 The UK economy is losing talent worth £1.7 billion every year because the jobs market is rigged against women returning to work after a career break, experts warn.
Specialist HR experts say firms are too reluctant to take on women with a gap in their CV and routinely overestimate how long it will take them to get back up to speed in the world of work.
There are rising fears many women who have stepped out of the jobs market, most often to care for young children or care for family members, are disproportionally affected by a phenomenon called the "career-break penalty"; when employers pass over an individual's application due a significant gap on their CV.
Hazel Little, programme director of Women Returners, a networking organisation that supports women looking for new opportunities after a career break, believes much more can be done to prevent the loss of so much talent.
Women Returners also works closely with recruiters and employers, educating them on the benefits of hiring returners, and facilitating initiatives that makes it easier for them.
For many women told they could have it all and sold a dream of juggling families and careers, attempting to re-enter the jobs market has been a brutal wake-up call.
Talented and determined, they send a blizzard of sell-crafted CVs and applications but are lucky to get a response, let alone an invitation to interview.
Little said: "Women face so many barriers when trying to return to work. They are faced with biases at the point of recruitment, with people looking at their CV and saying, 'your skills are out of date, you're too risky, you're too old, you won't be able to hit the ground running'. They are being pushed out of the job market."
Women Returners launched in 2014 and since then has worked with hundreds of organisations and has supported thousands of women back to work. It says women get back up to speed much quicker than hiring managers expect them to.
She said: "Once you are back in the working environment, everything comes back to you much quicker. It is a bit like riding a bike – just because you have not ridden a bike in four years does not mean you are going to forget how to do it.
"I'm not going to say they will get back into as quickly as someone who was doing the job yesterday, of course not. But it is much quicker than hiring managers and organisations tend to believe."
A recent government study found that 25% of women aged 16-64 were economically inactive in 2020, with 1.37 million of those women being inactive because they were looking after family or home.
The pandemic made things more difficult for women on career breaks, with many having to return to work earlier than ­originally planned due to the economic stress the pandemic has put on their family finances.
Yet, because of the high demand for jobs, securing a position is more difficult than ever, with one post often receiving hundreds of applications.
This is leaving many women ­perpetually unemployed despite their best efforts, often having to opt for lesser-paying jobs in order to secure some form of income.
Yet sometimes even those jobs elude them, as they are often rejected because they are deemed to be overqualified. Little said that this seemingly endless stream of non-starter opportunities can take a psychological toll on returners.
"The more that they receive rejection after rejection after rejection, the more it chips away at their confidence. They feel very demotivated and that it is never going to happen for them.
"They can feel despair and very frustrated. What we are seeing is a huge talent pool of women who are not able to secure roles that they are more than capable of doing. The UK economy would be £1.7 billion better off if we did not have this career break penalty in front of us."
The subject is very close to Little's heart as, after a successful career in HR, she too struggled to find work after a three-year break to look after her young daughters. Little found the experience disheartening, because motherhood had not diminished her desire to have a successful career.
"I was still really ambitious and still wanted to get my teeth into something that was really worthwhile and meaningful. There is a bias around mums: 'are they going to be reliable, are they going to want to be ambitious?' and absolutely 100% they do!"
Little was unable to secure a ­position at an organisation, so retrained and became a career coach, setting up her own coaching practice.
In 2016, she was approached by Women Returners to help them expand their project into Scotland, and Little jumped at what she saw as her dream job.
"I absolutely love every minute of it. It doesn't feel like work. The purpose behind what we're doing just means so much to me."
Women Returners is launching the brand-new government-funded Women Returners Career Boost Accelerator programme in January 2022.
The programme will support and coach 80 Scottish women who have a career break of more than six months, and will address the practical and psychological barriers experienced by women wanting to get back to professional work after a long break.
Little said: "We're confident that this programme will give much-needed support to returners at whatever stage they're at.
"Many of the women who have already taken part in similar programmes have said, 'just someone listening to my story and the struggles I have had has felt like such a lifeline'."
The Scottish Government Employment Minister, Richard Lochhead, said: "It is more important than ever to recognise and address workplace inequalities for women, including the motherhood penalty and discrimination on the basis of age, ethnicity or disability.
"We know these long-standing structural and societal barriers can prevent women successfully returning to the workforce following a career break, and have been made more challenging and difficult by the impacts of the pandemic.
"The Women Returners Programme is mitigating some of these barriers and helping women develop the confidence, skills, work experience and networks they may need to ease the transition back to work.
"Supporting women who have taken a break from paid work back into the labour markets that match their skills and experience will help to tackle the gender pay gap, raise family incomes and grow our economy."
The Women Returners Programme is funded by the Scottish Government and administered by Skills Development Scotland.
---
Sitting at our kitchen table, we planned our company. You can too
by Lee Beattie
It's been 12 years since my colleague Pam Scobbie and I left our jobs to launch our own marketing agency.
We called it Wire and, with little money in the bank, our office was a kitchen table (shared with Pam's baby daughter). Oh, and we were in the middle of a global recession.
Our plan? To turn our company into one of Scotland's most successful creative agencies then scale it up across the UK.
More than that, we wanted to build a company that would value good people as much as good work; make it easier to be a working parent; and be impressive, ambitious and female-owned.
By 2020, we were working with some of Scotland's top brands and had won every Best Agency Award in Scotland (as well as some in the UK).
Then, at the start of this year, we announced – from a kitchen table shared with our home-schooled children in the middle of a global pandemic – we were merging with renowned culture agency John Doe Communications to launch the John Doe Group.
We expanded to add offices in London and Manchester, grew our team to 50 and increased our revenue to £3.1 million.
The journey to this point has been difficult, joyful, exhilarating and exhausting. Over the years, we've learned enough to write a book but I've only got 600 words so here are a few things we learned that might help other women thinking of starting their own business:
Back yourself
We started as a two-woman operation with no outside investment and no idea how to really run a business. In the early days, people would scoff a bit when we were pitching for work.
We were consistently dismissed as "PR girls". I only share this to say – so what? Really, what other people think doesn't matter as long as you back yourself.
Don't stand still
Although we started as a PR agency, we constantly reinvented ourselves to meet the changing needs of our clients and the audiences they wanted to talk to. Over the years, we added services and skills.
Make decisions
You need to make decisions all the time – small ones, irritating ones, boring ones, fun ones, risky ones and life-changing ones.
We learned early on that making a bad decision is not the worst thing that can happen.
The worst thing is, in fact, to make no decision at all. The thing that always worked best for us was focusing on the bigger picture, rather than the short term.
Build around your people's needs
Organisations can only produce truly great work and retain the best team when flexibility is a core value.
We've never had a mandate on working location or hours, and we've built an open culture of diary entries that include school plays and mid-morning gym classes.
Without acknowledging people's personal lives don't shut off between the hours of 9-5, women, in particular, will never achieve a semblance of work/life balance.
Look for support
Running a business is hard but the brilliant thing is that hundreds of other people have done this before you. And your problems are not unique. In fact, they're common. So, ask for help sometimes.
Offer support
Women are still paid less than their peers, they are less likely to be invested in than men and, as result, there are still more men called John at board level than there are women.
We're passionate about empowering and training the women in our team to own their expertise, use their voice and to reach their full potential.
We offer regular coaching and mentorship and we've built a senior leadership team that is 66% female.
So, if any women reading this need support or advice, email me at lee.beattie@johndoehub.com
---
I realised that life away from the office equips you with new skills
After a four-year career break, it felt especially impossible to Charlotte Darling that she would ever land a job.
She had moved with her family from Leeds to the Scottish Borders, and had no connections or networks in her new country.
"I didn't have any local contacts or knowledge of my surrounding area," she said. "I was searching for jobs in Edinburgh, 40 miles from where I lived. I think having spent four years pretty much just singing nursery rhymes, it was quite scary to try and get back into the mind frame of being professional."
A friend told her about the Women Returners programme, and so Darling applied and managed to secure a place. She found the experience incredibly beneficial, and she was able to talk to other women who were facing the same challenges, and was assigned a mentor who she could speak frankly to throughout her job search journey.
Women Returners set up interviews with organisations who were recruiting with returners in mind, and Darling was awarded the role of a Fraud Strategy Manager at TSB.
Of the experience, Darling said: "It helped me remember what I had to offer, as the worst thing for me was my lack of confidence.
"I thought that they could find someone better than me as I had taken a step back. I realised that, actually, whatever life experience you've had in the time away from the office equips you with useful new skills, too.
I'm much better in a stressful environment now, and I'm better at compartmentalising different parts of my life."
Darling now acts as a mentor to others taking part in Women Returners programmes, and encourages fellow professionals to come forward and offer their expertise to returners trying to find their way back to the working world.
She said: "It's lovely to give something back, and I was so grateful to my mentor. Talking to someone without feeling judged was so helpful."
---
The tips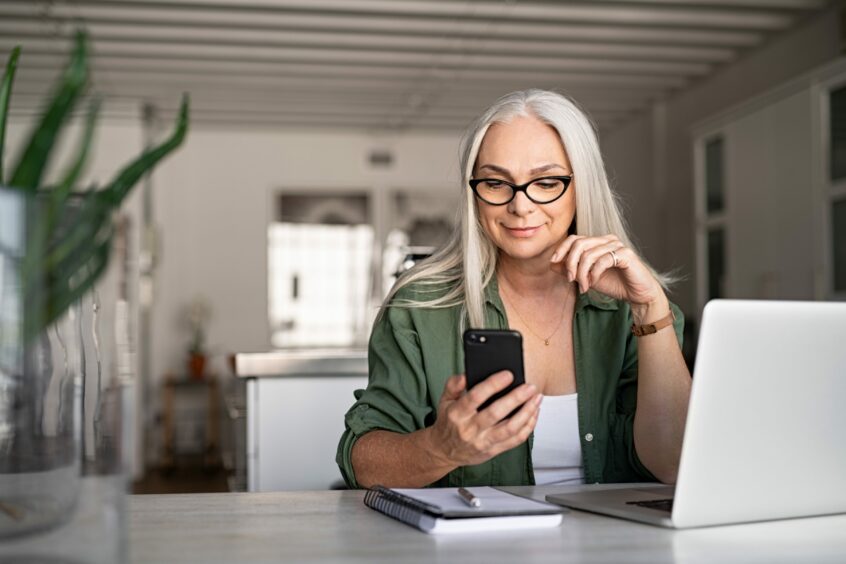 Hazel Little, of Women Returners, offers some expert advice to help women get back to work after a career break
Create an action plan for your return to work
Take time to plan the steps you need to take, whether it's creating your LinkedIn profile, reaching out to your network or researching job opportunities. Creating a plan and taking small steps, one at a time, is far more productive and effective than a scatter-gun approach of applying lots of different jobs.
Think about what work you'd find fulfilling and get clear on your values
Returning to work after a career break is the opportune time to reflect on what type of work you'll really enjoy. Consider work that is aligned with your skills, interests, and experience. Think about who you are now and what's important to you for this next this stage of your career.
Refresh your skills and knowledge
There are lots of free online courses available which means you can easily refresh your skills ready for your return. Reading or listening to a podcast is a great way to build up your knowledge! Making time to do this can help with increasing your confidence too.
Tailor your CV for every job
A CV isn't one size fits all. Tailor your CV to highlight the key skills and experience that are required for the role you are applying for. A well-crafted CV that is aligned to the role is more likely to result in an interview.
Move to action and don't give up
Don't procrastinate endlessly, looking for the perfect next step. It may be a windy road back, but you'll learn more by doing than by thinking.
You may face many rejections and feel like it's never going to work out. Be patient and persistent and draw on support to help you to keep going.
Once you are back, you'll realise it was worth it!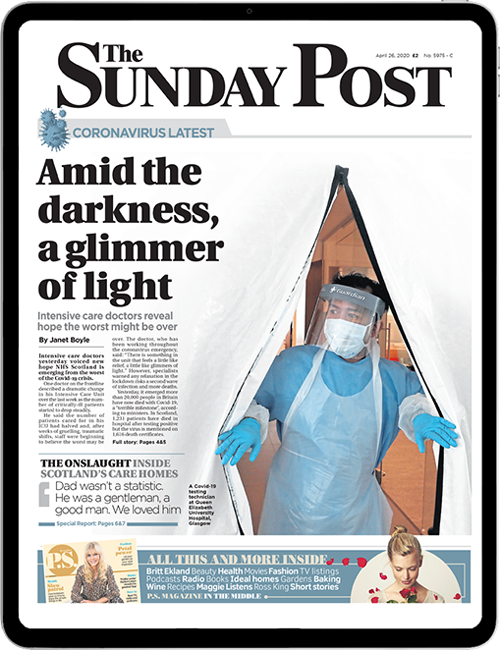 Enjoy the convenience of having The Sunday Post delivered as a digital ePaper straight to your smartphone, tablet or computer.
Subscribe for only £5.49 a month and enjoy all the benefits of the printed paper as a digital replica.
Subscribe