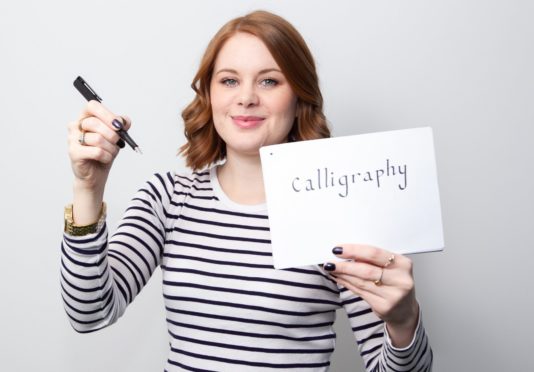 Stitches, sketches, purls and pottery are hobbies usually associated with a generation growing up with the ability to make do and mend.
But in recent years, traditional arts and crafts have seen a boom in popularity with millennials looking to switch off from the digital world – and, according to recent research, taking up tactile leisure activities can even boost confidence in the workplace.
Researchers at the University of Sheffield found that pursuing a fun hobby requiring traditional skills keeps people happy and healthy, helping to "recharge our batteries" and lift confidence levels.
Dr Ciara Kelly, a lecturer in work psychology at the university, said: "A high commitment approach to hobbies can help us to build skills and experiences that improve our confidence in the workplace, and can be beneficial as long as the hobby doesn't interfere with work."
The research also showed that interests outside of work are becoming increasingly common, as more people remain single longer or start a family later in life.
The Craft & Hobby Trade Association estimates that more than one million people have taken up sewing in the last decade, and 32% of teenagers now enjoy learning crafts such as knitting and crochet.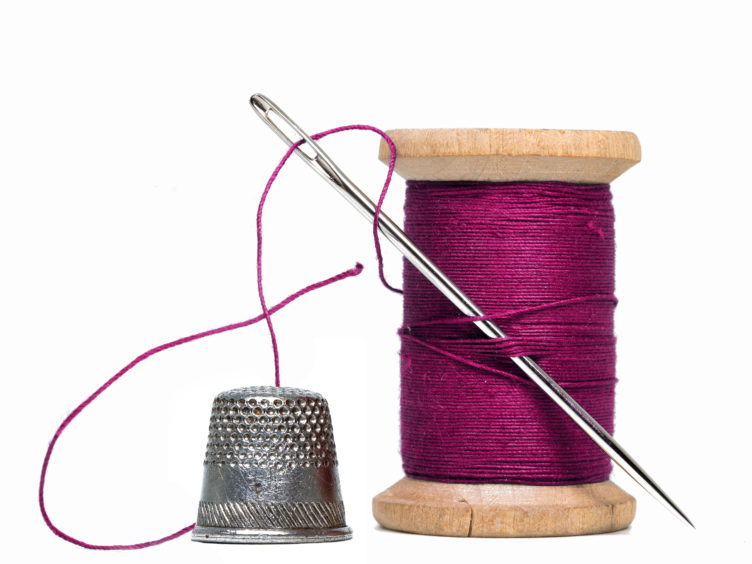 Glasgow-based counsellor and hypnotherapist Lisa Murphy, who specialises in anxiety, added: "Tactile hobbies, such as knitting and sewing, put you in a meditative state and it's actually very similar to being hypnotized. You're in the zone, you're focusing on a specific thing and you stay still; it gives you a creative purpose that can be very calming for the mind.
"When we're on technology, especially social media, there is so much pressure. Stepping away from all the noise just by doing something that's very tactile can help us feel more authentic."
New figures from digital magazine service, Readly, show consumers are also increasingly interested in following a sustainable lifestyle, with searches for needlework topics experiencing a surge in popularity among younger generations.
The terms "knitting", "crochet" and "sew" all featured in the platform's most searched words online during 2019.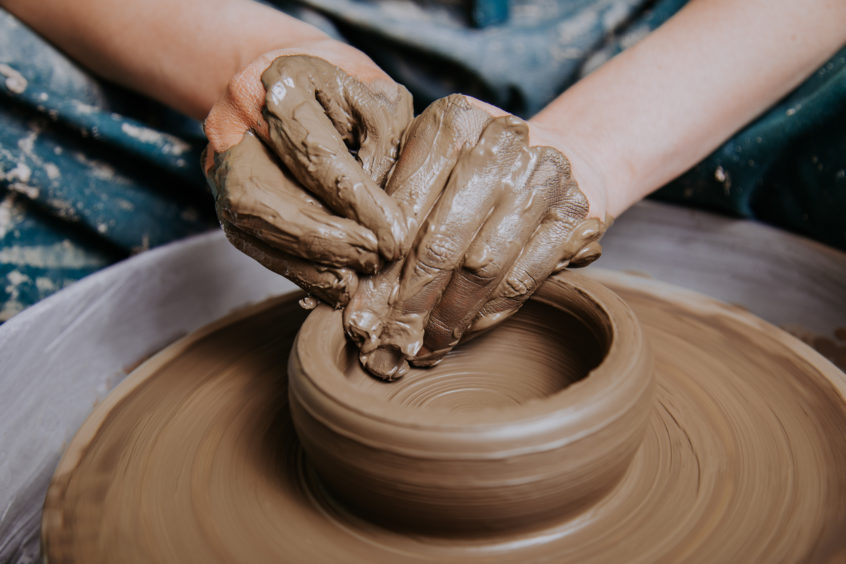 Jessica Kirke, owner of The Craft Pottery in Glasgow, opened her business when she realised there was demand for adult-friendly pottery painting and lessons, and says people posting on social media about their hobbies has made crafts even more popular.
She explained: "I used to work part-time in a pottery studio while I was living in Brooklyn, but my full-time job was in PR. The studio provided stress relief and a nice atmosphere outside of my intense day job. It was a little haven.
"Then when I moved to Glasgow, I would go to pottery painting studios with my now husband but we felt a bit out of place because they were very geared towards kids. So, I decided to open up my own place that would cater for people in their 20s, 30s and up.
"In the past five years, we've definitely found people are looking for a way to de-stress, and customers often come to our pottery lessons with friends, rather than going out to the pub – they want something to do that's fun but doesn't necessarily involve partying too hard!
"One of our employees also holds embroidery classes at our shop, and they have been popular. I think a lot of people also see creative hobbies as a side-hustle that they can use to make extra cash, selling their work on websites."
Going back in time may be the future after all.
---
I might not be good at any of it…but it's all good for me: Post writer Alice Hinds reveals her hobby habit
As soon as their little angels can walk, talk and dribble a football, mums and dads quickly sign their children up for every after school club, dance group and sports team available.
Karate, ballet, tennis, baby yoga, swimming, gymnastics…you name it, there's an activity ready and waiting to turn your wee ones into confident, outgoing youngsters, all for the low, low price of your precious Sunday morning.
Most of my friends have recently become first-time parents, and their enthusiasm for every perfect pirouette, goal and volunteering badge is well documented, with each scroll on my Instagram feed bringing up a new pink-tutu portrait or muddy post-match snap.
Unlike my friends' well-rounded tots, I didn't really have any structured interests when I was young. I missed every single Brownie meeting, the only sport I played was in PE, and after school my nose was usually buried in a book. There was a stint playing cello in the school orchestra, but Yo-Yo Ma I was not.
I'm quite convinced my lack of interests was directly linked to being the youngest of three children – my brother is a whole decade older, and there's seven years between me and my sister, so by the time I was born my parents had sat through enough recitals, plays and performances to last a lifetime. Naturally, they didn't have a burning desire to push me into any activities I didn't want to attend, and being older makes your parenting style much more hands-off than Helicopter. Plus, who wouldn't want a weekend free for taxi duties?
But, now that I'm an adult, I'm more than making up for my lack of after-school interests. After graduating from university, I found myself stuck in a job that felt more like an eight-hour torture session than a means to make rent, so I began searching for something – anything – that would take my mind off the Sunday-night blues.
My local college offered a range of inexpensive evening classes, so for the first time in my life I signed up for an extracurricular, opting for a weekly three-hour evening class, which quickly ignited a passion for crafts. In the eight years since, I've gone from being a dedicated sofa dweller to a hobby obsessive, turning my hand to everything from analogue photography (admittedly very hipster) to beginner's ballet (much harder than children make it look).
Although I now have a job I love, crafts, classes and courses continue to offer some respite from screens and stress.
Numerous studies have shown that tactile hobbies, such as knitting, sewing, embroidery and even colouring books, can improve our mental health, leading to a reduction in depression and anxiety. And, according to retailer Hobbycraft, 2020 will see sketching and drawing become a popular way to stimulate mindfulness and relaxation, after a 14% rise in sales of sketch books.
I've struggled with anxiety since my early 20s and one of the few remedies that's helped to ease any self-imposed, irrational panic was attending pottery classes, embroidery lessons, and fine art silkscreen printing.
Most recently, I have taken on a weekly calligraphy class, which has improved my mood just as much as my penmanship. There's something very therapeutic about putting pen to paper, hand to clay or needle to thread, spending just a few hours of the week without my phone propped in front of my face. Plus, I've met lots of interesting, like-minded people along the way.
When was the last time you turned off the TV, closed Twitter, and simply focused on a task that requires your full attention? These days we're so used to distractions and demands on our time.
I don't claim to be very good at any of the hobbies I've acquired (my homemade mugs and bowls are about as useful as a chocolate teapot) but the distraction provided by each project is priceless – which is probably ironic considering how much I've spent on craft supplies!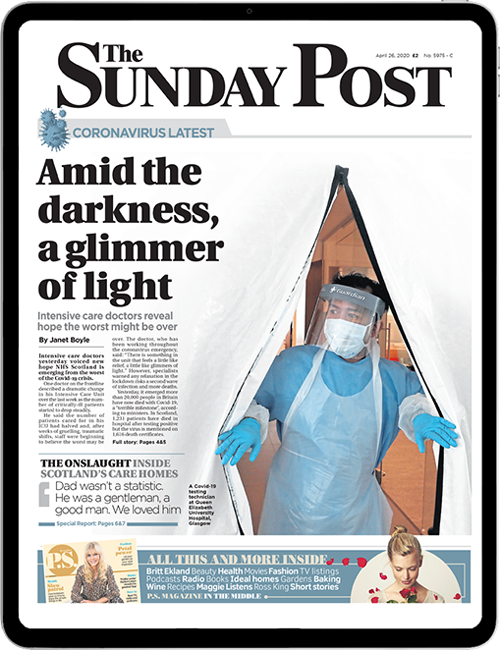 Enjoy the convenience of having The Sunday Post delivered as a digital ePaper straight to your smartphone, tablet or computer.
Subscribe for only £5.49 a month and enjoy all the benefits of the printed paper as a digital replica.
Subscribe