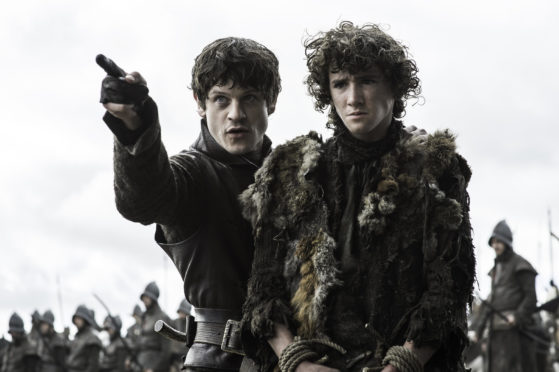 With intricate plots featuring fire-breathing dragons, magical elves and armies of ice zombies, Game Of Thrones portrays a shape-shifting world of fantasy and magic.
But, experts say, the critically-acclaimed TV series, which returns tomorrow for the start of its final run on Sky Atlantic, has made its mark on the very real world.
Since the first episode eightyears ago, the show's popularity has increased and its influence has become more pervasive, as the fantasy drama shapes many parts of our everyday lives, from tourism and politics to fashion and even our babies' names.
Here, ahead of the final series, writer Stevie Gallagher takes a look at how the hit show has become a real game-changer for all of us.
---
History
You can study Game Of Thrones-themed classes at prestigious universities such as Harvard, but the programme has sparked a wider interest in medieval studies.
"GoT has reinvigorated public interest in the medieval past," said Dr James Clark, professor of history at Exeter University.
"This has had some impact on what education offers – events, lectures and workshops with a medieval theme aimed at the public tend to attract a larger number and greater variety of audiences than a decade ago.
"It's not unknown to meet someone who admits their interest to pursue medieval history was kindled by GoT.
"There is a sense that the old, knee-jerk response that medieval history is dull has been displaced and audiences are looking to discover more about this remarkable era and are visiting medieval sites in rising numbers.
"The medieval fabric of the British Isles are among our finest cultural assets."
International
The Seven Kingdoms of Westeros have been battling each other for the past eight years.
And the dramatic encounters between medieval-style armies are helping train future lawyers to grapple with complicated ethics
Dr Catherine Turner from Durham University's Law School uses The War Of The Seven
Kingdoms to examine the Geneva Conventions and ethics of war with her students.
"It's a good way to get students engaged with themes in relation to the regulation of methods of war," Dr Turner said.
"It also helps to give examples of complex rules that are not real-life scenarios that students may feel uncomfortable with – ongoing armed conflicts that might not be suitable, for example."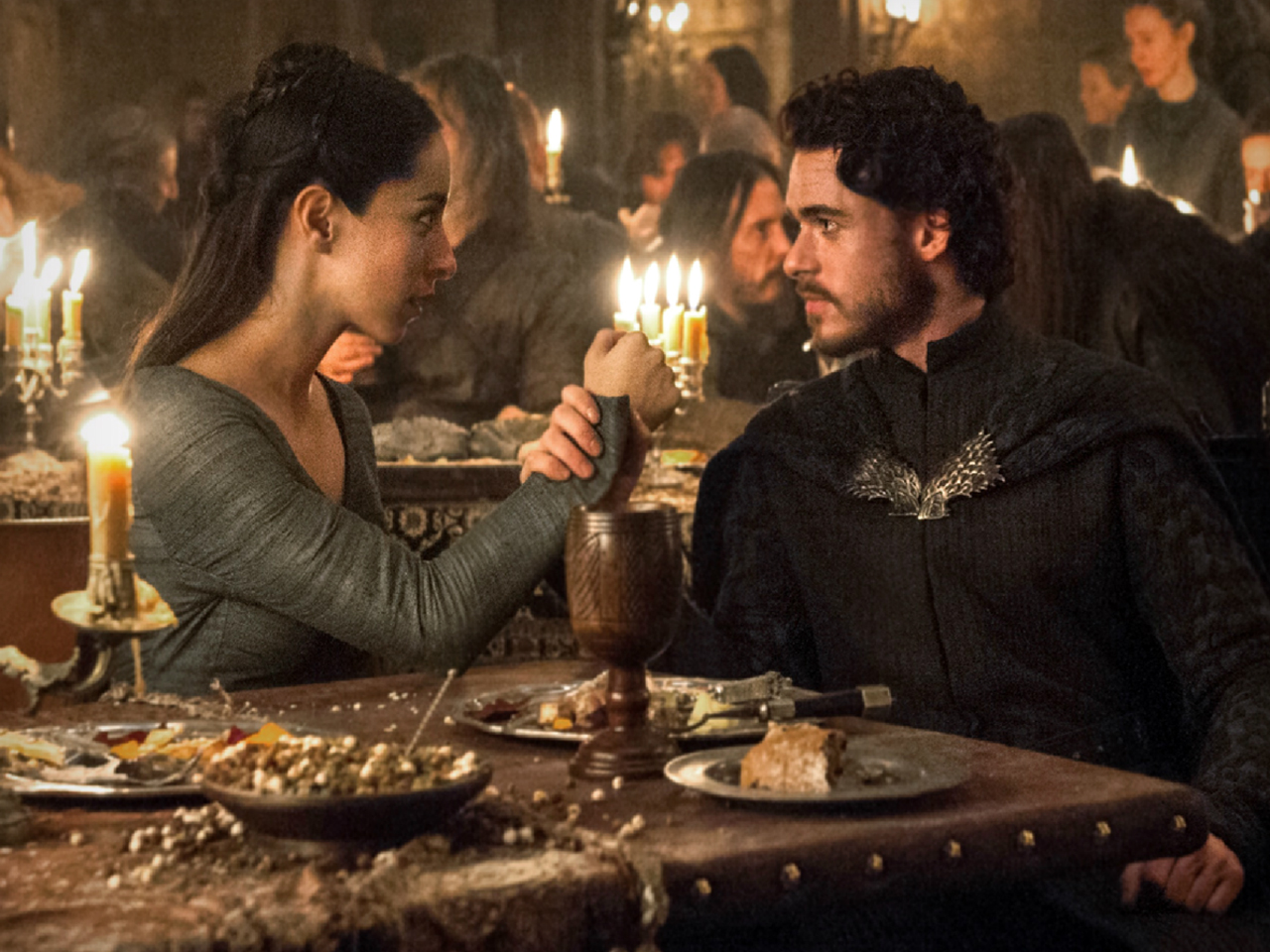 Tourism
Northern Ireland has seen a £13 million per year tourism boost.
But Scotland, which inspired George RR Martin's books has also enjoyed a tourism boost.
"Doune Castle was used for the castle known as Winterfell in the pilot," said Jenni Steele, of VisitScotland. "It has also appeared in The Outlaw King and the hit TV series Outlander, where it doubled as Castle Leoch.
"Its appearance in Outlander helped the castle enjoy a 92% increase in visitors.
"Film and TV productions not only showcase the unique mix of stunning landscapes, rich heritage and fascinating stories Scotland offers but can inspire fans to visit, with research showing one in five visitors come here after seeing Scotland on screen."
Young Scots
Walk past any playground and you're less likely to hear names like John or Jennifer.
These titles are being replaced by more unusual names, and that includes ones found in Westeros, such as Danaerys, Tyrion and Khaleesi.
Last year in Scotland, 47 babies were named Arya, and three names referenced mother of dragons Khaleesi.
"We've seen GoT names popping up more and more in nurseries and playgroups across the country," explained Emma Kendall, editor of Mother&Baby magazine.
"What's great is that they're unusual, but not too crazy.
"Lots are based on recognisable names, but with the addition of an extra letter or a little change to switch them up into something a bit more special – so Eddard isn't too far away from Edward. Then there's Tommen and Jaime.
"But be careful jumping on the GoT baby-name trend – some recent research suggested that one in seven parents regret the name they chose for their tot, despite loving it at the time."
Weddings
Game Of Thrones-style wedding ceremonies – from medieval castles to woodland backdrops – are increasingly popular.
"The characters may be some of the worst people ever, but they sure know how to throw a wedding," explained Patricia-Ann Young, of The Scottish Wedding Directory.
"When northern flower Sansa Stark walked down the lantern-lit aisle toward her dastardly betrothed Ramsay Bolton in a night-time woodland wedding ceremony, the sense of mounting dread was high – but wasn't it pretty?
"Cue Scottish wedding venues plugging forests, like Tullibole Castle (get married underneath their Cathedral tree) and Cambo Estate (party like it's 1399 in their purpose-built Party Woodland).
"Over the past few years, we've noticed castles across the country have been revamped to give it that GoT wedding look – without the bloodshed. Mostly."