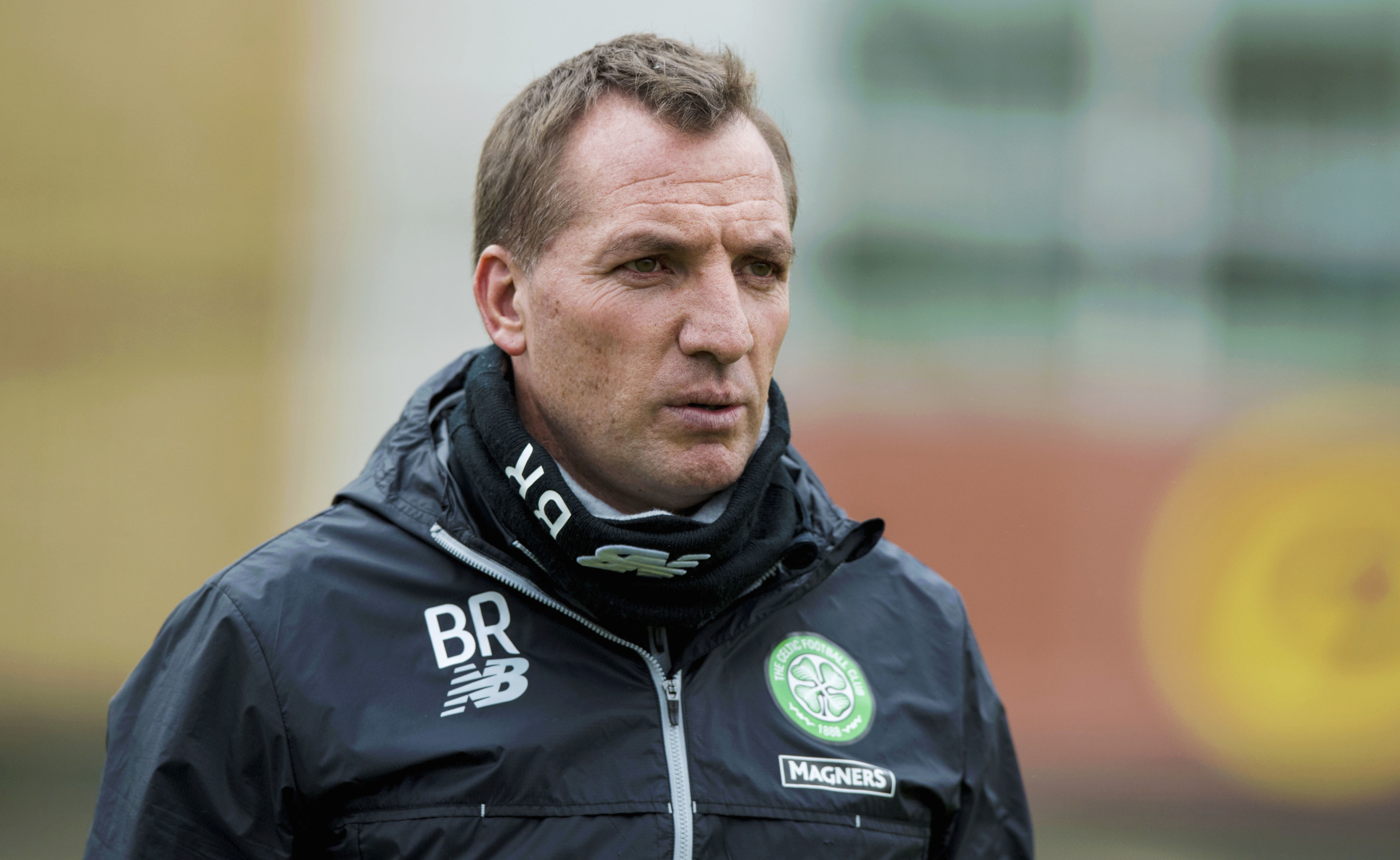 BRENDAN RODGERS doesn't really do negativity.
Then again, why should he?
Accentuating the positive has, after all, made the Northern Irishman a millionaire several times over.
One who, at the age of 44, has a job money can't buy, a job indisputably held on merit.
After just one season as Celtic manager, Rodgers can proudly claim his place alongside Jock Stein and Martin O'Neill as the only Hoops bosses to have won the Treble.
If he can repeat the trick this season, he will be out on his own as the club's first boss to complete back-to-back domestic clean sweeps.
Beyond question, his meticulous and methodical approach to the pursuit of continuous improvement is working on the park.
What it can't do is shield himself and his players from the nastier aspects of life as a football professional.
That skipper Scott Brown should be trolled on Twitter about the deaths of both his sister and the former Celtic manager Tommy Burns from cancer is beyond his comprehension. And, as much as Rodgers tries to block it out, it is a source of frustration at a time when the start of the domestic season, coupled with the ongoing pursuit of a Champions League group place, should be all-consuming.
"Funnily enough, I spoke to the players on the question of social media this morning," said Rodgers on Friday.
"We've had Scott Sinclair with the racist stuff, and then the Scott Brown stuff the other day.
"It is incredible, and I don't get it. I can't fathom how someone can say those things.
"I can only assume it's someone who's sat in a room, and doesn't come out the whole day.
"Someone who has nothing to do, who doesn't see the sun.
"They're just on a computer and they have nothing else better to do.
"I don't get it. and I think most people wouldn't get it.
"Social media is a great tool for a lot of things.
"There are so many positives for people in how it functions and how it works.
"At the same time, though, it also opens up so many doors for negativity.
"I've said to the players that it is part of success. People try to kill you, and you have to take it for what it is.
"You've got to regulate it somewhere in your mind and try not to think about it too seriously.
"If you did, it would drive you mad." What strikes Rodgers is that if people are going to use the medium for mischief-making, then those responsible must to be held accountable for their actions.
"I think it is what can be done after it (the trolls) which is the question," the Celtic manager continued.
"How can you actually write that and get away with it? How can you put something out there publicly and get away with that? It's incredible.
"We spoke a lot about that over the last year – about controlling background noise.
"But I have always said we will do our talking on the pitch and stay focussed on the ways in which to control all of that and play well. It has worked well for us.
"Obviously, though, there have been incidences from time to time.
"I am aware of it, and it's my job to help manage it.
"But it is a strange world that we are in where people think that it is okay to write these things.
"It is a world that is hard for me to talk about because, personally, I try to ignore all of that stuff.
"It's my choice, to do that. I don't have twitter or anything like that because in my world, it can come in at you as well.
"So, in my world, I regulate it, and don't have it.
"Don't need it.
"At the same time, of course, I appreciate the impact a negative message can have on my players.
"That you can have a player perhaps coming back after a win, who can be suddenly brought right down."
If Rodgers can't control what people write in cyberspace, what he can do is set parameters for his players within their working environment.
"I would never say to a player: 'Don't use it, don't go near it'. But I've decided where we have it here and where we limit it," he said.
"Outside of the changing rooms, players don't use their phones. They are not walking about on them.
"And when you are having a meal, you're talking, you're not on your phone.
"They get fined if they use them outside of their room, and outside of the changing-rooms.
"When we are on the bus, okay, they can be on their phones – but they have to be on silent.
"So we are not having them ringing and all that noise.
"We are strict in terms of how it works.
"I understand you need it and it is there, but we limit it.
"It's a bit old school, but the boys actually enjoy it because they know when they come out of the changing-room, that's it.
"They are talking to one another."
None of Rodgers' players should be struggling for topics of conversation right now.
Thanks to the success over Rosenborg in midweek, the dream of a Champions League group place remains open, with all the exotic possibilities it throws up of opportunities to test themselves against the world's elite stars.
One adventure which definitely lies ahead on that front is a trip to Astana, the stunning capital of Kazakhstan, in the second leg of the Champions League play-off.
Domestically, meanwhile, the Treble goes on the line when Kilmarnock visit Celtic Park on Tuesday in the BetFred Cup.
"We are ready, we are ready," said Rodgers repeating his message for emphasis.
"When we came back for pre-season, and when we were away in Austria, we talked a lot about the pitfalls, and talked about the traps of this season.
"I really feel that now we are back in our rhythm, the players are really focussed, and we have set new targets, some more for this season.
"And, again, the focus of the players has been absolutely brilliant.
"Two more trophies start for us, tomorrow in the league and Tuesday in the League Cup. We are out to win the cup again. It's great. This is what we want, so we are ready for it for this season.
"When we are out of work or retired, we can look back on the successes of last year. For now, there are fresh challenges to be met."
Challenges such as the Double Treble?
Despite last season's Invincibles, Rodgers refuses to look too far ahead.
He limited his response to: "There you go. We will speak in December."
Given Rodgers' record so far, it would take a brave man to bet – or even tweet – against it.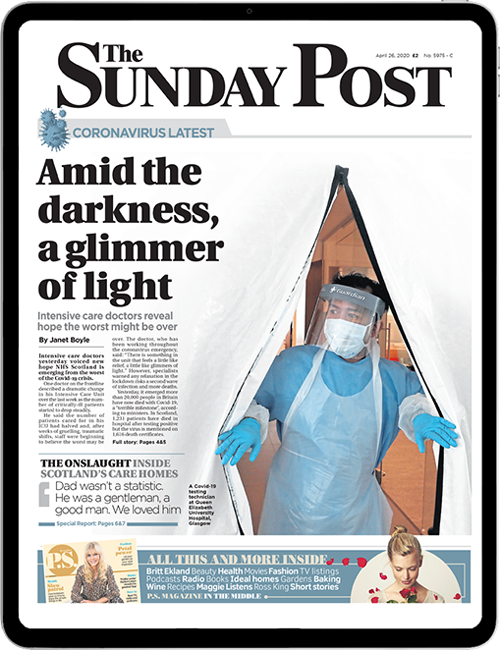 Enjoy the convenience of having The Sunday Post delivered as a digital ePaper straight to your smartphone, tablet or computer.
Subscribe for only £5.49 a month and enjoy all the benefits of the printed paper as a digital replica.
Subscribe