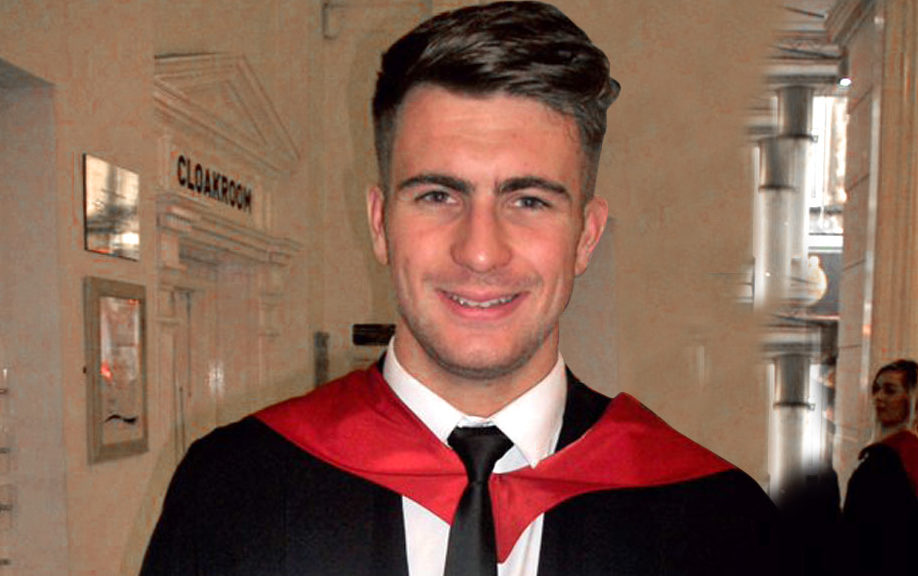 TRAGIC student Scott Calder did not go into the sea anywhere near where police claim to have dropped him off, according to experts.
Sailors familiar with the tides and currents around East Lothian say it is impossible for Mr Calder to have been washed around the coast to the beach where his body was found the next morning.
He died after being allowed to wander off by police officers, who had been alerted by members of the public worried that he was at risk after drinking too much at a beer festival.
No one saw Mr Calder between 11.20pm when the officers allegedly dropped him off at a bus stop in Port Seton and the next morning when his body was found at Longniddry Bents, a mile and a half away.
---
SCOTT CALDER CASE – READ MORE:
---
Fisherman George Reid, who has been working along the coast for decades, said the tides on the night Scott was dropped off – October 13 – meant he could not have been washed up there.
Mr Reid said: "It just wouldn't have been possible for a body to be washed that far on that night. The tide had gone out – it was low at 11.44pm on October 13.
"High tide was the next morning at 6.44am. If the lad was found on the beach at 7.45am, he was either already there or, well he couldn't have gone in to the water far from where he was found.
"I would say no more than half a mile. It's a tragic thing. I hope the family find out what happened to him."
After The Sunday Post revealed Mr Calder had been in the care of officers before his death, the Crown Office instructed Police Scotland to make more inquiries.
However, they made no effort to ask businesses near the bus stop for CCTV while fishermen in the area said they were unaware of officers making inquiries about the tides on the night Mr Calder died.
Six weeks after his death, Mr Calder's family have been given no information by police about his final hours and are still trying to establish how Scott found his way to the beach at Longniddry.
If, they are asking, he was dropped at Port Seton by police, how did he manage to walk one and a half miles along a pitch-black road before clambering down to the beach at Longniddry without anyone seeing him? Witnesses who saw the student shortly before he was taken into a police patrol car say he was struggling to walk or talk.
No one has come forward to report seeing Mr Calder on the road after he was allowed to go by police.
Scott's dad Brian Calder said: "I do not think it was possible for Scott to go into the water near the bus stop and end up where he did.
"To travel that far, with the tides, I did not think was possible.
"His body had to have been there for a while as a police officer told us he had some sand covering him too."
Mr Calder says there is a possibility his son may have entered the water near to a caravan park, around half a mile from where his body was discovered the next day.
CCTV from a passing bus, which was described to Mr Calder by police officers, shows a man sitting on the pavement close to the caravan site with a similar outfit to the lederhosen Scott was wearing. However, when Mr Calder asked to see the footage, he was told he would be unable to due to data protection and he has not been able to confirm whether it was Scott.
He said: "I can't understand why the police cannot share this CCTV with us.
"Police stated they dropped him off at Fisher Road bus stop. That is all they have told us. They have given us no indication at all of what happened to Scott or how he ended up on the beach."
Fishermen said that if Scott did not go into the sea near where police say he was dropped off, he would needed to have walked more than a mile along a dark road, despite witnesses who saw him less than an hour earlier saying he was incapable of looking after himself.
Witnesses said they saw him leaving the Oktoberfest event at Gosford House on October 13 around 10.30pm when he was walking among moving cars and clearly at risk. Police were alerted by a concerned member of the public.
When a Sunday Post reporter tried the walk from where the police say they dropped Scott off to the beach where he was found in broad daylight, it took more than half an hour.
In some sections the pavement disappeared, forcing pedestrians to cross the road, where the speed limit is 60mph, or try to walk along it, in the path of oncoming traffic driving round sharp bends with limited visibility.
Police Scotland said it is still investigating what happened to Scott, and is awaiting the post mortem results which, it says, can take up to three months, at which point Scott's family will be updated.
A spokesperson confirmed police had not spoken to anyone who saw Mr Calder after officers dropped him off at the bus stop that night. The national force reported the officers' involvement with Mr Calder before his death to watchdogs at the Police and Investigations Review Commissioner.
They did not investigate the officers' actions and decision-making before Mr Calder's death but after an "assessment" ruled they had acted "appropriately".
One retired officer, with more than 20 years' experience including many years working on patrol, said it is very disappointing that Mr Calder's family are still waiting for answers.
He said: "Given that members of the public feared for the young man's safety and given what happened to him, it is difficult to understand why the decisions made by the officers involved have apparently not been questioned in any meaningful way.
"The police seem content to suggest his death was an unavoidable tragedy. But they would, wouldn't they?".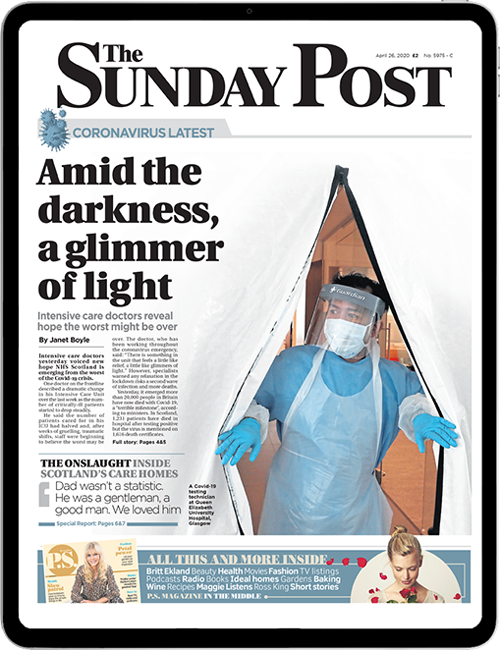 Enjoy the convenience of having The Sunday Post delivered as a digital ePaper straight to your smartphone, tablet or computer.
Subscribe for only £5.49 a month and enjoy all the benefits of the printed paper as a digital replica.
Subscribe