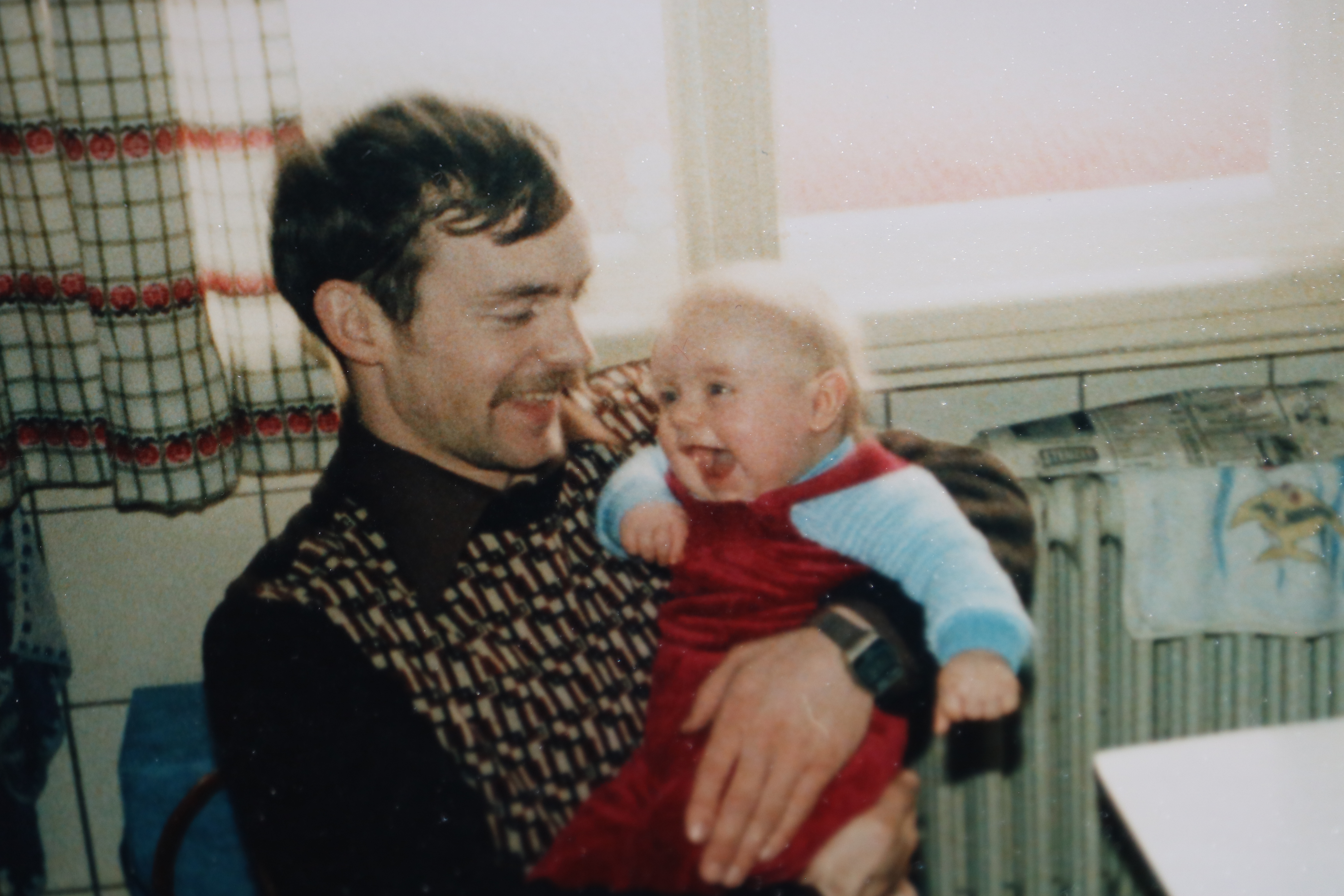 FOR 35 years, Lachie MacPherson hoped for only one Christmas gift – to see his son Sascha one more time.
But, as the years faded away, so too did the 61-year-old's hope that he would ever see Sascha again.
Lachie, from Stornoway, hadn't held his son since 1983, when Sascha was a toddler.
While stationed in Germany with the Army, Lachie fell in love with a local girl, Christine. But when the marriage ended and he returned to Scotland, Lachie lost contact with his firstborn, who later changed his name.
Years of searching led nowhere.
Lachie, an NHS manager, said: "I thought something had happened when we couldn't find any trace of him.
"I felt there was something missing in my life and that was Sascha.
"Wondering what happened to him was always on my mind, but days like Christmas, his birthday, the first day of school for my other kids, special birthdays like turning 16 and 18, made those thoughts so much stronger."
But this Christmas will be different.
Lachie and Sascha – who had no idea his father had ever been part of his life – have been reunited after a TV production team hired an investigator to track Sascha down in Germany.
"Last Christmas, like so many years before, I was still searching," Lachie said.
"But now I've found him and he's safe, so it will be a very special Christmas."
The 35 years between meetings weren't easy for father or son, with Lachie fearing Sascha might be dead and Sascha thinking his father didn't care about him.
Neither were true, and now they are making up for lost time with regular phone calls and meetings in both Germany and Scotland.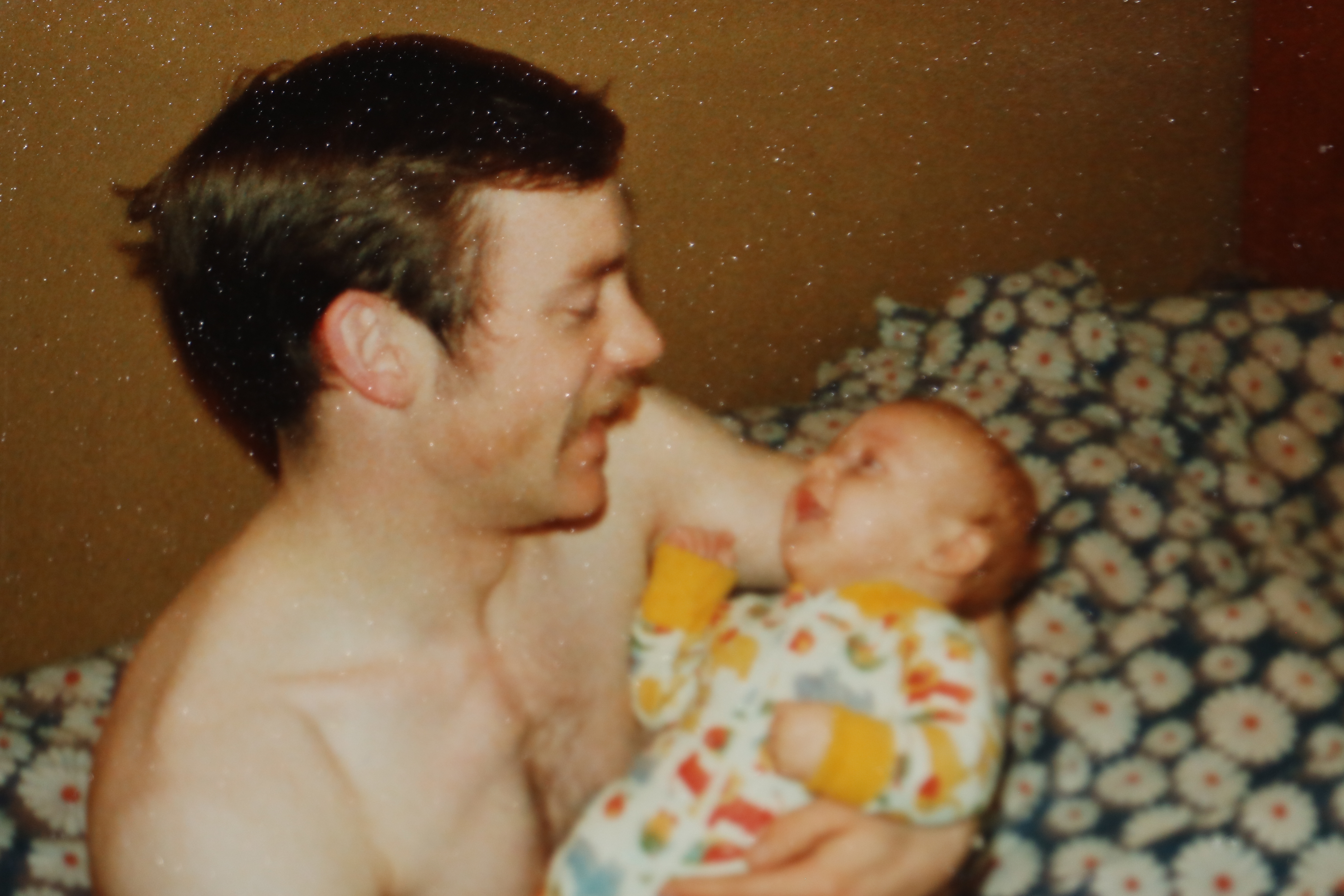 "It's been an emotional rollercoaster," said Lachie.
"To find him and know he was safe, that he's well, was the main thing. If we met it was a bonus, but we have and we are getting on really well, which is fantastic.
"We are so alike, not just in looks but in mannerisms and behaviour."
Sascha has also unwittingly followed in his father's footsteps by having a military career.
Benbecula-born Lachie, who has three other children, joined the Army when he was 16 and was posted to Germany in the late 70s.Sascha Lachlan MacPherson was born on November 18, 1980.
"I remember driving from Denmark to Bavaria for the birth, which I just missed," said Lachie. "He was just a wee lump. His eyes shone and I was so happy and proud."
When the marriage ended, Sascha and his mum went to stay with her parents while Lachie visited at weekends.
After serving in the Falklands, Lachie made the decision to return to Scotland to go to university.
He visited Sascha on his way back from the Falklands, never imagining it would be for the last time.
"I didn't think that would be the end, although it was difficult to leave him," said Lachie. "I've looked at the photo of us together from that day many times since."
It was only at the end of his studies, seven years later, that Lachie's mother told him Christine had been in touch. But his mum hadn't told him as he had a new partner and was settling into a new life.
As soon as Lachie found out, he wrote to Christine but never received a reply. Lachie continued: "I searched for Sascha for years but never got anywhere."
A conversation between Lachie's eldest daughter, Mischa, who is a Gaelic singer, and a TV production company sparked a new search.
They asked Lachie if he would be interested in making a documentary about his search and, when he agreed, an investigator was hired in Germany to track Sascha down. Eventually, he was found.
"I cried like a baby for an hour when I got the news," said Lachie. "I had waited for this day for so long."
The reason Sascha proved so elusive was because he had taken the surname of his aunt, who had raised him from the age of seven after his mum left.
"His German family didn't tell him I was involved in his early years," said Lachie. "People make decisions for what they think are the best reasons, but I'm thankful they looked after him and brought him up."
The documentary follows Lachie and Mischa as they travel to Germany to meet Sascha and all three immediately hit it off as they embrace.
"I was so happy to hug them, we were all happy," said Sascha. "I was so surprised, my dad looked so much like me but 20 years older."
Sascha later travels to Scotland to meet Lachie's other children, 22-year-old Ruari and Daisy, 11, and see where his father was raised.
Sascha said: "I think it was good to come to Scotland. I came as a stranger and left as part of the family."
Lachie added: "I feel guilty about the years I wasn't in his life, but now I'm looking forward to the next chapter."
---
The Search For A Son, BBC Alba, Christmas Eve, 9pm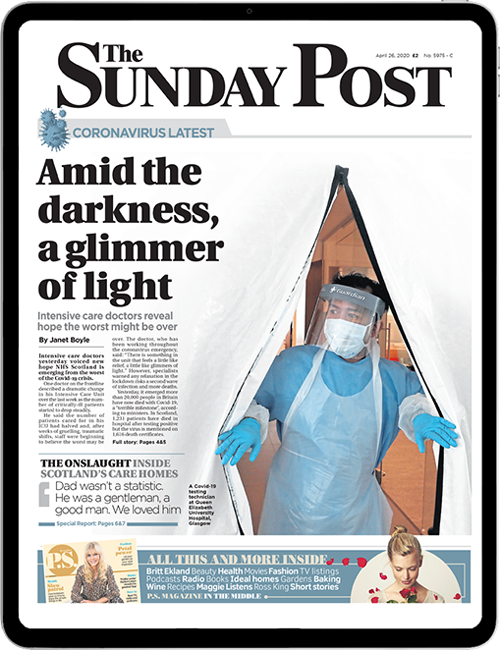 Enjoy the convenience of having The Sunday Post delivered as a digital ePaper straight to your smartphone, tablet or computer.
Subscribe for only £5.49 a month and enjoy all the benefits of the printed paper as a digital replica.
Subscribe