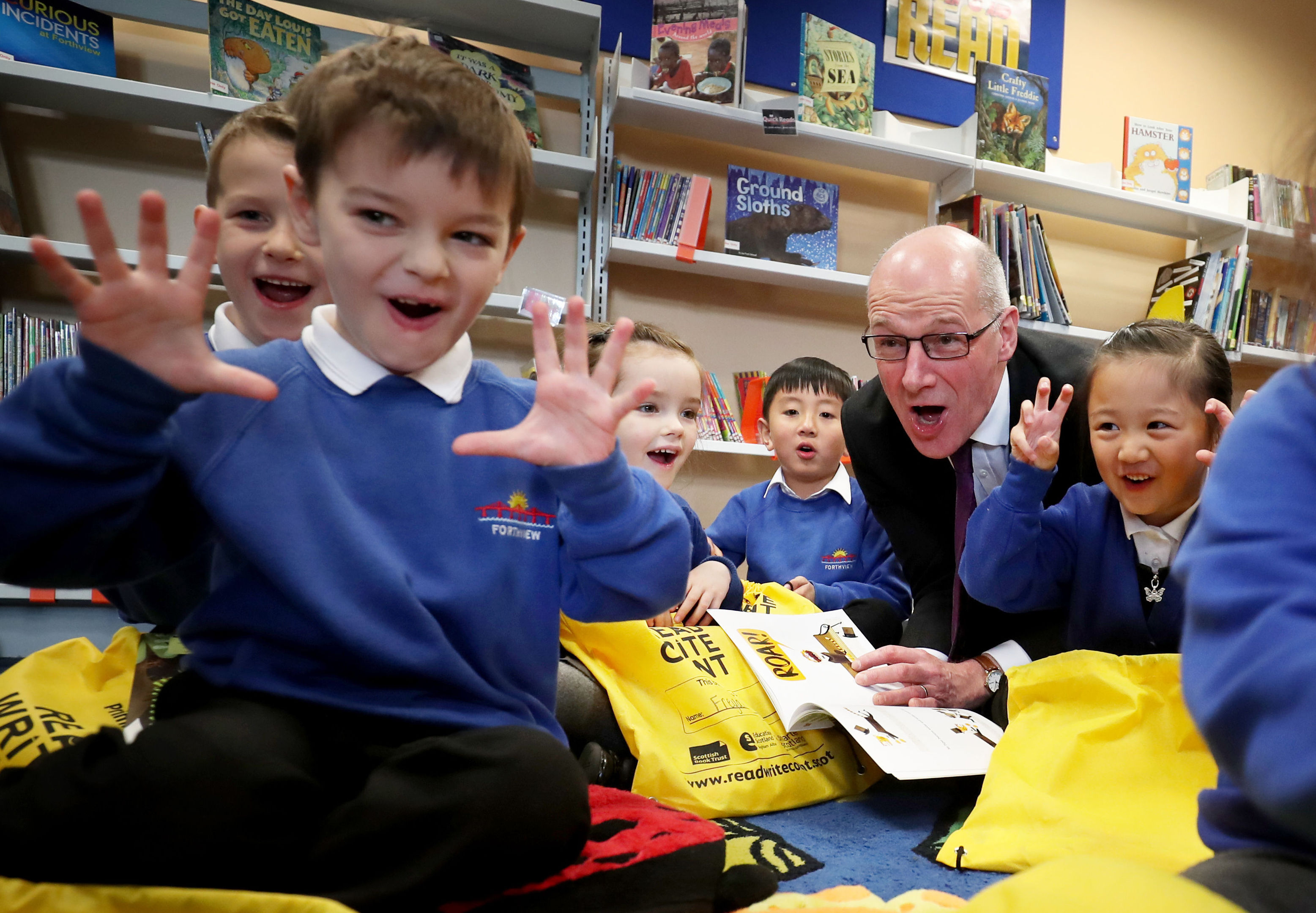 MORE than 40 pupils are being taught in some primary classrooms as concern mounts over overcrowding in Scotland's schools.
We can reveal at least one P2 class holds more than 40 children as unions warn rising class sizes undermine the quality of education.
It is a legal requirement for single-teacher P1 classes to have 25 pupils or fewer, while the size of P2 and P3 groups must be less than 30.
But we found one school, Blackwood Primary, South Lanarkshire, has 41 children in a P2 class, while Kirkhill, in Newton Mearns, East Renfrewshire, has two P1 classes each with 39 pupils.
Both authorities said larger classes have more than one teacher while a leading expert rejected the idea bigger class sizes impacted on the quality of teaching, pointing out East Renfrewshire was Scotland's best-performing education authority.
Scotland's school census is published on Tuesday, with last year's study showing the average primary school class size was 23.5, an increase of one pupil per classroom since 2010.
The SNP was first elected to power with a pledge to reduce class sizes at the heart of its manifesto.
Larry Flanagan, general secretary of the EIS teaching union, said: "These rises in class sizes are unacceptable. Smaller class sizes are important to the delivery of a high-quality learning experience."
I was surprised to read about the doom, gloom and chaos in our schools … I hadn't even noticed
An agreement with teachers means that, while not illegal, P4-7 classes which contain more than 33 children would break the employment agreement.
A P4 class at Ayrshire's St Bridget's Primary has 38 pupils. The local authority confirmed the class has two dedicated teachers.
It emerged earlier in the year the number of primary pupils being taught in class sizes of more than 30 had increased by 40%, to 44,667, since 2011.
Richard Holme, a lecturer in education at Dundee University, said the size of class "most definitely" has an impact on children's learning and teacher workload.
He said: "Going to 25 is going to have a positive impact."
But Keir Bloomer, the architect of Scotland's Curriculum For Excellence, argued the numbers were "unimportant".
He said: "Reducing class sizes is the most expensive way of achieving almost nothing.
"Governments adopt this policy for populist reasons.
"When judging the value of any educational intervention, there are two questions.
"One is 'Did it work?'. So far as class size reduction is concerned, the answer is 'Yes, to a very marginal extent'.
"The other question is 'Is it the best use of the money?' to which the answer is 'Emphatically not'."
Worrying insight into Scottish classrooms as trainee teacher explains why he has quit in sadness and disillusion
East Renfrewshire Council said two full-time teachers were in every class with a high number of pupils, adding: "We are committed to ensuring our schools provide a fantastic learning environment."
South Lanarkshire Council would not confirm the number of full-time teachers in each affected class. A spokesman said: "The law enables local authorities to employ a second teacher if a class exceeds the numbers set for this stage and this is the case where we have classes over 25 in P1 and 30 in P2/P3."
Labour's education spokesman, former teacher Iain Gray, said: "Many teachers are teaching classes at the absolute maximum allowed.
"The fact is that under the SNP our children are being taught in some of the largest classes in the developed world, by teachers whose salaries have fallen below their colleagues in almost every other country. None of this suggests that Nicola Sturgeon really sees education as a priority."
A spokesman for education secretary John Swinney said: "In 2010, we legislated to reduce the maximum class size in P1 to 25. Since then, the number of P1 pupils in a class size of 26 or more has decreased by 90%."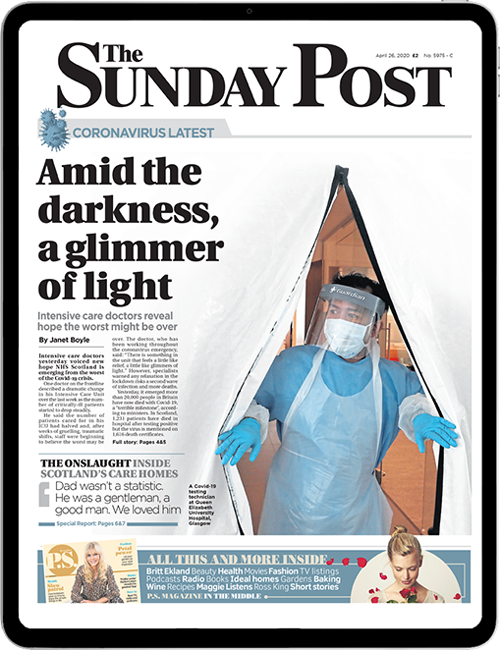 Enjoy the convenience of having The Sunday Post delivered as a digital ePaper straight to your smartphone, tablet or computer.
Subscribe for only £5.49 a month and enjoy all the benefits of the printed paper as a digital replica.
Subscribe