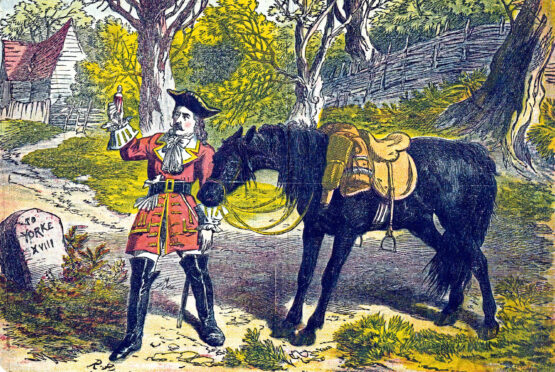 He's the legendary and often romanticised 18th-Century highwayman known for his a daring ride from London to York on his trusty steed, Black Bess.
Yet, as author Jonathan Oates tells Laura Smith, the Honest Truth about the real Dick Turpin is far from the what legends say.
---
How did 18th-Century criminal Dick Turpin become a legendary figure?
It began in the early 19th Century, decades after his death. There were plays and then songs about him, focusing on his ride to York and his horse called Bess. All this was taken up by novelist William Ainsworth, who published Rookwood in 1834, a best-selling book in its time.
It featured Dick Turpin (formerly known as Richard Turpin) and his horse Black Bess (no longer just a mare called Bess). He is a handsome and popular hero and makes an epic ride through the night from London to York.
Ainsworth is now mostly forgotten but his creations live on in popular memory. Audiences like good stories about criminals who are safely in the long-distant past and pose no danger now.
How far removed is the reality of the man from the myth?
Most stories about Dick Turpin feature him solely as a highwayman who rides Black Bess. He robs from the rich and helps the poor, like a latter-day Robin Hood. He is handsome and very popular with the ladies.
Turpin makes an epic horse ride and is often depicted as a master swordsman. Some stories feature him as being the victim of the wicked upper classes. Usually the only resemblance between fiction and fact is that there is a character called Dick Turpin who is an 18th-Century highwayman.
Who was the real Turpin?
He was, in actual fact, a pockmarked thug who had a shortlived criminal career from 1734-38. He was born in Hempstead, Essex, in 1705 and worked as a publican and butcher. He joined a gang of housebreakers, the Essex or Gregory gang, which raided homes around London at night, threatening the householders and then stealing from them. Sometimes they resorted to violence, rape and torture.
Escaping arrest, he turned highwayman in 1735-37, shot one or perhaps two men dead and then became a cattle thief in Yorkshire and Lincolnshire. He was arrested in Yorkshire and taken to York where he was tried and hanged in 1739. He was possibly married and had one son but abandoned both.
So he never rode to York or had a horse called Black Bess?
No. The ride to York has also been attributed to other highwaymen but the ride on one horse in a day and night is physically impossible. It is never mentioned until the early 19th Century. Turpin rode horses but their names were never recorded. The only journey he made to York was from Beverley and, under arrest, in 1738.
How was Turpin caught and how did he die?
He shot a chicken and refused to pay for it. He was taken by constables to Beverley and, on investigation, his horse thievery became known.
Yet, at this point, he was known as John Palmer. He was only unmasked after a letter written to his brother-in-law was scrutinised by his former teacher, who recognised the handwriting as Turpin's. He was tried for horse theft, then a capital crime, found guilty and hung by the neck until he was dead at Knavesmire, just outside York.
For decades after his death he was little written of. Other highwaymen and criminals were but, until the 1800s, he was rarely mentioned after his death. Now all those once well-known criminals are mostly forgotten but this one who was once relatively obscure has eclipsed all of his peers.
He has a celebrated grave but was he buried there?
The grave in York is well known but dates from the 20th Century, long after his burial in an unmarked grave. It is unknown if his mortal remains lie under that stone. That he was buried in the graveyard in question is undoubted but exactly where is unclear.
Dick Turpin: Fact And Fiction by Jonathan Oates, Pen and Sword, £25, out now.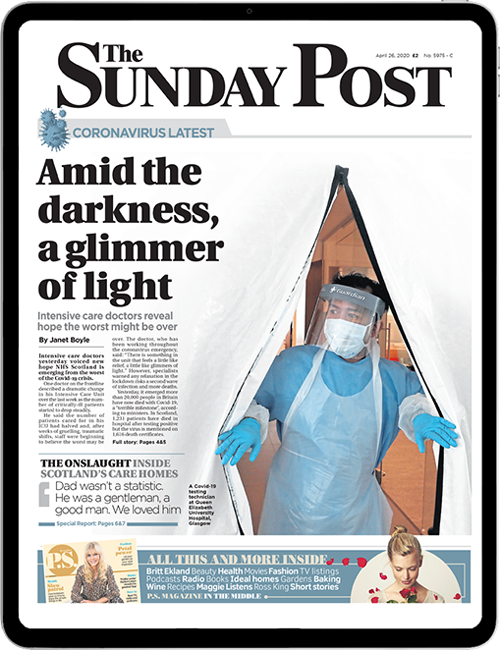 Enjoy the convenience of having The Sunday Post delivered as a digital ePaper straight to your smartphone, tablet or computer.
Subscribe for only £5.49 a month and enjoy all the benefits of the printed paper as a digital replica.
Subscribe