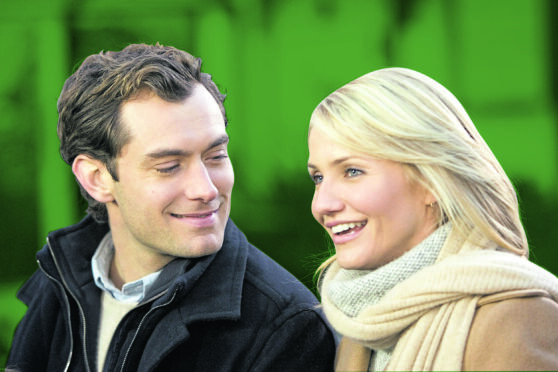 It drives the plot of what has become one of the big-screen's modern Christmas classics but the home-swap vacations – as seen in The Holiday – have never been more popular.
It might not always lead to unlikely romances and the healing of broken hearts – as in the film starring Jude Law, Cameron Diaz, Kate Winslet and Jack Black when they forge unexpected transatlantic alliances – but more people are swapping homes for the holidays than ever.
It's a fast-growing trend across the travel world, with UK-based company, Love Home Swap seeing an 82% rise in members last year – now at 10,000 – with similar sites, including global company Home Exchange growing by 79% in the same period.
Home swapping's growing popularity comes as no surprise in the current financial climate, as swappers get free accommodation and save thousands of pounds in comparison to more traditional holiday stays in hotels or rentals, say experts.
Additional savings can also be had as swappers often use each other's cars, and look after each other's pets. "Home swapping is based on the idea that you swap your home with another member, and in the process, you save thousands of pounds on an amazing holiday," explains Célia Pronto, managing director of Love Home Swap.
"The biggest driver for home swapping is the savings that people can make."
Like Iris, played by Kate Winslet, and Amanda, played by Cameron Diaz, in The Holiday, home swappers begin their search after initially being prompted online by one or the other, after signing up their homes to a growing number of home-swapping sites.
Indeed, it was after watching The Holiday that Love Home Swap founder Debbie Wosskow saw the chance to bring the idea into the digital age in the UK. Before, people used to swap homes by looking through a catalogue then would write to the other home owner to request a stay in their place.
The premise is simple – they come to your home, you go to theirs – but for those who find the thought of handing over their home to complete strangers unnerving, there are plenty of reassurances in place with online home swapping.
Sites come with insurance as part of an annual or monthly membership, with help on hand if anything goes wrong. And there is a far greater mutual respect present than when people stay in other forms of holiday accommodation believes Pronto, as there is a reciprocal feeling of care.
"There's a deep level of respect between our members, as unlike many rentals, these are real homes that are much-loved," she said.
"The very concept of home swapping is based on trust and open communication, and this is really important to ensure a successful home swap."
Anyone with a property can be a home-swapper, although some places of course are more popular than others. The most-searched-for cities currently on Home Exchange are Paris, New York, London, Amsterdam and Barcelona, but Scotland, with its rugged beauty, has also become a hugely popular destination for swaps, according to Pronto.
Home swapping also ticks the box of sustainability in the age of eco-consciousness, and unlike the controversy of swathes of small communities being bought up as holiday rental properties, home swapping actually helps to strengthen communities, as houses are occupied year round.
"The benefits of home swapping are immense – it's a more sustainable way of travelling, plus it's a great way to explore the world without damaging local communities through short-term rentals," said Pronto.
"Another key bonus of home swapping is that people enjoy the most intimate travel experiences.
"Many holiday rentals are a little bland – the furniture is more often than not functional and practical for a constant turnover of guests.
"But with home swapping, you have artwork on the walls, books on the shelves, computer games and board games to play with, and basics in the kitchen cupboard like spices and cooking oils that your host will almost certainly encourage you to help yourself to. You literally have a home-from-home experience, and you can't put a value on that."
Tourism agency VisitScotland says foreign visitors are coming for many more reasons now. "Travellers now embark on different leisure breaks to gain different experiences," it said.
"They travel to know the heritage and cultures of other people and destinations to enrich or enhance knowledge. This allows a deeper more meaningful connection to the travel experience which develops stronger emotional connections and memories.
"Food and cultural tourism are strongly connected to this trend as is the opportunity to meet and engage with locals and other travellers making tangible social connections.
"Our research highlights a perception of mysticism and passion in the spirit of Scotland which sets it apart from other destinations.
"People imagine that a holiday in Scotland will allow them to connect directly to this spirit – bound up in history and culture – rather than merely witness it."
---
The swappers
Christmas in Paris with free accommodation? Yes, please
Mona Vaghefian, 36, swapped her Edinburgh flat for a trip to Paris at Christmas time with her family.
"The family from Paris approached us and offered a stay in their home at Christmas and as soon as they suggested it I was keen. Christmas in Paris, with free accommodation – what's not to love?!
"We got to know a totally different neighbourhood that we wouldn't have done if just visiting as tourists, and our swap partners left us lots of great suggestions for where to eat and what to do.
"I love the way home-swapping encourages you to consider locations you might not have thought of and I love browsing the site for ideas of where we could holiday next. And when you're on a swap, you're much more likely to live like a local than if staying in a hotel or Airbnb.
"People loved our Edinburgh tenement because of how central it was, and they loved staying somewhere with the amazing high ceilings and period features that tenements are famous for.
"You also have confidence that your home will be well-taken care of, because you're part of a community of like-minded people. And because you're only paying for travel, you can consider further-flung locations than you might not usually be able to afford."
I love history so I've always wanted to see Edinburgh
Eileen Lailler, 42, went the other way, swapping her 17th Arrondissement apartment in Paris for Mona's Edinburgh city centre tenement flat
"We love the idea of being able to explore the world while using our own home as currency.
"We discovered travelling during the winter holidays is a great way to visit European capitals. We figured the weather will be crummy anywhere at this time of year, yet there is something magical about an illuminated city. I have always wanted to go Scotland, Edinburgh in particular, as I love 18th Century history.
"We loved exploring Edinburgh and having a familial cocoon to get back to after the cold. We love home swapping as it is far less impersonal than just renting an Airbnb.
"Travelling with two kids is never easy, but with home swapping you can step into the life of another family with a place that is set up to actually live in, in comparison to holiday rentals which frequently provide only rudimentary furnishings.
"Now we are looking for a swap in Germany or Scandinavia for three weeks in summer."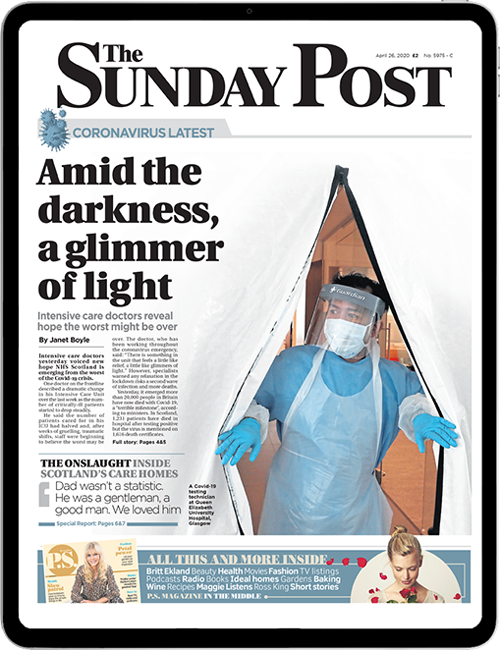 Enjoy the convenience of having The Sunday Post delivered as a digital ePaper straight to your smartphone, tablet or computer.
Subscribe for only £5.49 a month and enjoy all the benefits of the printed paper as a digital replica.
Subscribe