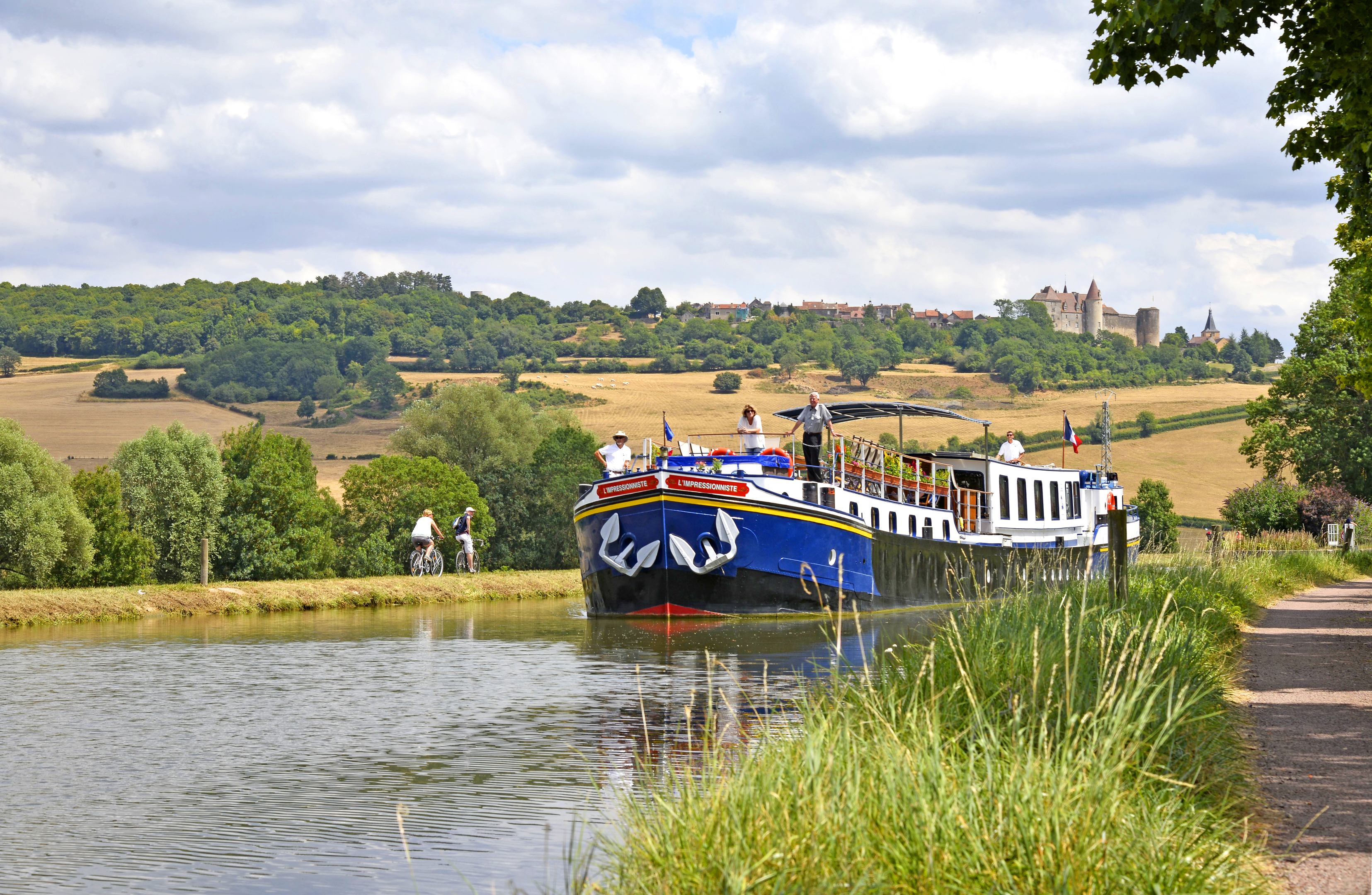 IDYLLIC is an overused term when it comes to holidays. Every holiday is meant to be relaxing, carefree, and a break from everyday life, isn't it?
I'm going to lay claim to just about the most idyllic holiday experience possible. In fact, this was probably the best holiday I've ever had.
Hotel barging is a remarkable, memorable and unusual experience. It is, I assure you, a trip that will impress the neighbours.
It's a cruise. Now wait, I know what you're going to say – you've "done" cruising.
But think again. There's a type of cruise you might not know about.
Picture a luxurious trip along a canal deep in the French countryside, past fields lined with poplar trees festooned with mistletoe. Birds serenade the boat as you slide along, vineyards on all sides. Your only worry is whether to start with the red or white wine at dinner.
Cruising on the big ships isn't a bad holiday, if you like crowd scenes. But for a personal, bespoke experience they are a distant second compared to hotel barging.
You visit the best the surrounding area has to offer, while a superb-quality hotel follows you at a sedate pace.
And in this floating hotel everyone is on first-name terms and always has a smile. The staff are your friends.
The word "barge" might make you think of a narrowboat, but the luxurious boat is about 130 feet long by 17 wide, with a crew of six and a small holidaying group.
There are a maximum of 12 guests on any trip. That allows enough room to spread out, yet a personal enough experience to make you feel like you are being treated in a special way.
You spend six nights on the boat but travel just 80 km, or so, in total. It moors up each night. It is a pre-industrial revolution pace of life.
The locks are all hand-operated. You can choose to walk or cycle the canal path between, and even help operate them – French lock-keepers are happy to let someone else do the work.
Our cruise was on the L'Impressioniste on the Canal de Bourgogne in southern Burgundy.
It is a famously beautiful part of the world. There were only eight guests on the boat but the crew of six (which included our personal chef) made us feel like nobility.
Mealtimes are an event when hotel barging. It is a tiny detail, but when even your place setting is a work of art, you know you're in for something special.
Our chef, Mike, was a food enthusiast. He'd ask if, at the next sitting, we'd like to sample classic French or Burgundian dishes – boeuf bourguignon, pate de foie gras, coq au vin, crepes.
And we tried all of his savoury sensations, heavenly souffles and sweet treats.
Mike was eager to show off his skills and we guests were glad to be guinea pigs.
Every mealtime was like judging the results of a high-end TV cookery show.
Then Sarah, the boat's resident cheese expert, would bring out classic French fromages and take us through their history and legends, entertaining us, feeding our curiosity (as well as our stomachs) and broadening our knowledge.
The wine was presented and explained by pilot and sommelier Julian. It was another education we were very pleased to be given.
And then we indulged in interesting conversation into the night with (in our case) four Canadians and two Americans, swapping our experiences and opinions of our respective nations.
It's not all food, though. Every day, you leave the boat for a trip into the rich history of Burgundy, with its castles, tales of lords and ladies and revolutionary histories, and – most of all – its wines (I shall talk more of the wine aspects of the trip next week).
Our captain and tour guide, Daniel, was a master of the history we saw.
He took us through Dijon, the home of mustard, where we sampled the wares and learned of the legends.
While in Dijon, Daniel accompanied us, and chef Mike, to a colourful market on a provisions-buying trip where the guests helped choose the cuts of steak, the fish and pates from the vast amount of produce on offer. It was an authentic foray into the building blocks of creating high-end food.
One day we visited the Burgundy studio of famed English sculptor Paul Day, who created the Battle of Britain monument on London's Victoria Embankment, unveiled by the Queen in 2005.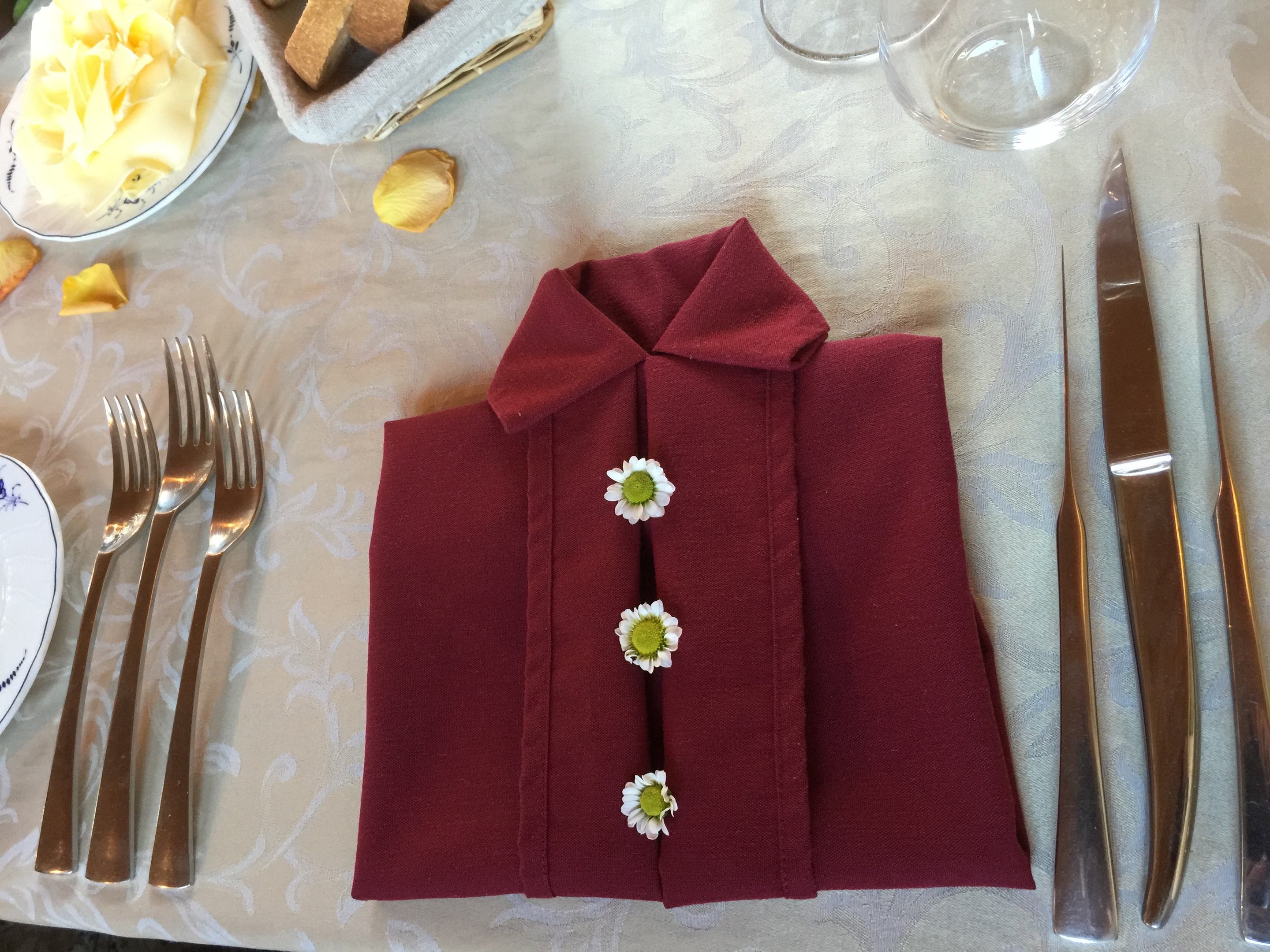 We visited the ancient and stunning hilltop village of Chateauneuf and Daniel also took us to the Hospice de Beaune and for a five-star lunch in a conservatory at the renowned Bouchard Pere & Fils winery. All the while keeping up a steady stream of anecdotes, fascinating historical tales and friendly fun.
In the evenings we'd return to the L'Impressioniste's saloon to enjoy Mike's incredible cuisine.
This is a scenery holiday. It's also a food and wine adventure, and a trip through the history of one of France's ancient dukedoms. It is, in all ways, truly remarkable.
Add hotel barging to your bucket list. You haven't had a really good holiday until you've experienced this.
Facts
Prices for a six-night cruise on a European Waterways hotel barge start at £2450pp in a twin/double cabin, including all meals, wines, an open bar, excursions and local transfers.
The L'Impressioniste trip starts at £3290 pp. Full barge charters available for families and groups.
European Waterways: telephone 01753 598555 or visit europeanwaterways.com