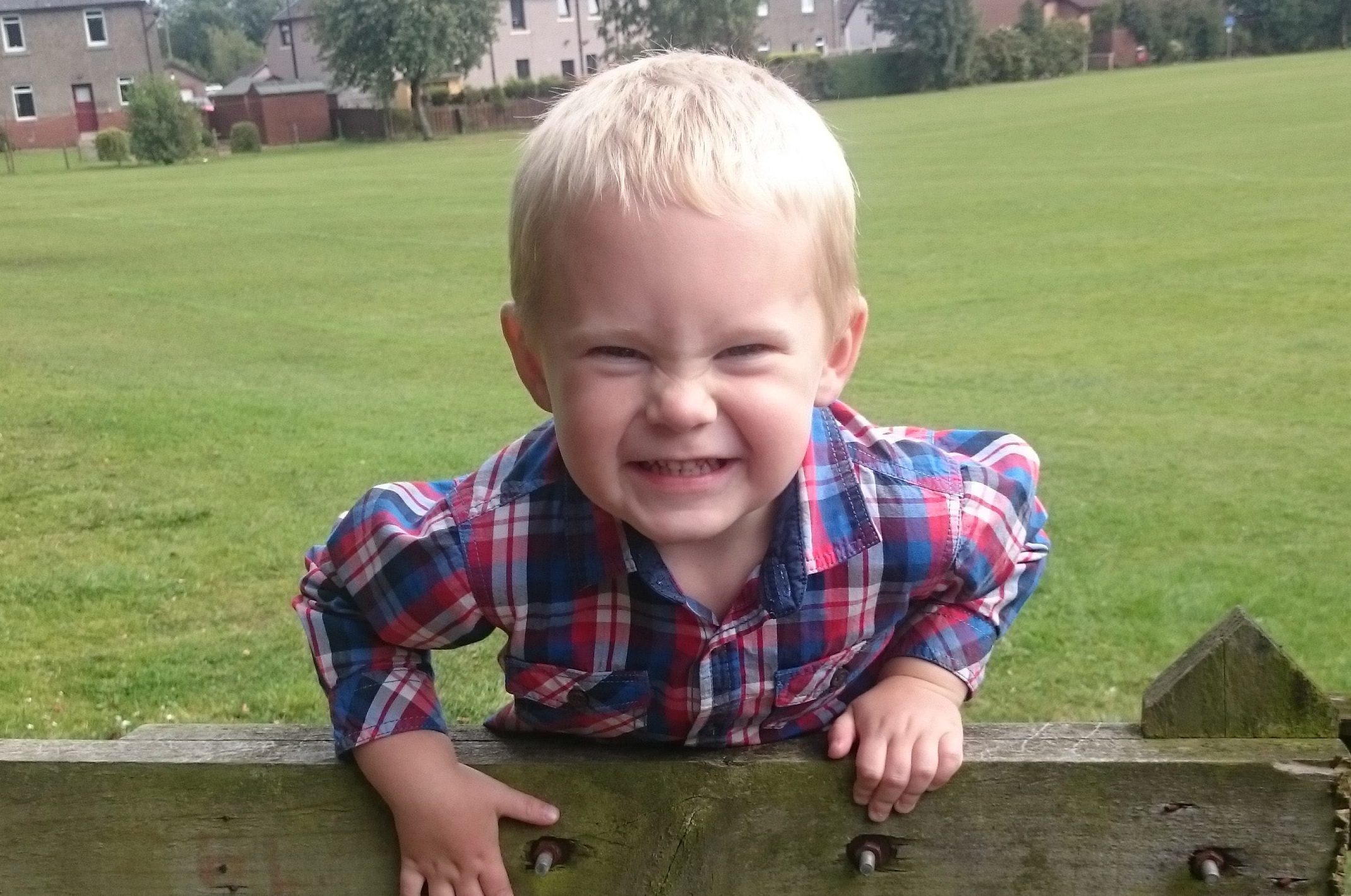 A DEVASTATED mum has spoken of her heartbreak after her three-year-old son was left paralysed by a rare incurable illness – which started out as a mere bout of earache.
Amy Brackley's son, McKenzie, has been in hospital since September, after doctors discovered he had the rare polio-type D-68 virus.
The awful illness has left him unable to move his neck or part of his arms and he cannot breathe for himself.
Doctors don't know how long the brave little toddler, who has been kept in isolation but is smiling through his ordeal, will have to stay in hospital.
Little McKenzie is thought to be one of just four people in Scotland to have contracted the life-threatening disease.
Amy, 28, thought he had an ear infection at first and was shocked when it was later discovered he had in fact contracted the D68 virus.
She said: "He's a bit better than he was when he first went in. They've got it under control but he still can't breathe for himself.
"He's still paralysed in the chest and the top part of his arms but his hands can move.
"He lost all movement in his neck and his diaphragm is paralysed."
The mum-of-two, from Leven, Fife, first took McKenzie, who was two at the time, to the doctor in September when he had an earache, thinking it was an infection.
But 48 hours later he got worse and she took him to hospital. There, he was sent home after being told it was a chest infection. That night, his heart began to pound and the following morning she said he had a "lost look on his face" and he looked "really pale".
She said: "All of a sudden his face drooped like he had a stroke and he couldn't move his left arm. I took him up to the hospital.
"In the preceding two hours he couldn't stand or walk."
After doing an MRI scan, doctors found nerve damage in his neck and put him on a ventilator.
Amy said: "It was all a whirlwind.
"We did at one point think 'we are going to lose him'. It makes you feel helpless and angry at the same time.
"It's the scariest part of my life I've ever had – not knowing what it was, not knowing how to treat it.
"They had nothing to go on."
Medics struggled to diagnose what was wrong with the tot.
At first they thought he had meningitis, then encephalitis, then meningoencephalitis, before finally discovering it was enterovirus D-68.
The respiratory illness mostly affects children aged under five and kids with asthma.
Medics have no idea how McKenzie caught it.
Doctors tried various treatments to try to ease his symptoms, including steroids, but these had little to no affect.
The virus has been linked to cases of very young children being left unable to walk.
McKenzie first started suffering from earache on September 5.
Amy took him to Airlie Medical Practice in Leven on September 8 and was told that he did indeed have an ear infection.
But over the weekend he got worse, and on Monday September 12 was taken to the doctor again where he was referred to Queen Victoria Hospital in Kirkcaldy for a chest X-ray. He was diagnosed with mycoplasma – a type of pneumonia.
The next day, Amy thought her son was having a stroke and rushed him back to Queen Victoria.
He was then transferred to Edinburgh Sick Kids on September 14, where he has remained ever since receiving treatment.
It took doctors around two weeks to eventually diagnose McKenzie with D68, and he was treated for meningitis during that time as they tried to figure out what was wrong.
On Thursday last week McKenzie managed to move his arms slightly for the first time since coming down with the virus.
Amy said: "They also tried to get him to do his first steps. He walked across the room with a walking frame. His neck is still bad but they supported him and he had a wobbly walk across the room.
"It was absolutely amazing. He's clear of the virus so it's more just the aftermath.
"They're trying to keep his blood pressure under control. It's higher than any adults would be with high blood pressure. Doctors said that will be a long-term thing.
"He'll be in hospital until at least after Christmas. He's meant to be starting nursery in January but he's not going to be able to do that.
"I regret taking him home that first time.
"But the Sick Kids Hospital is an amazing place. I couldn't fault them."
Friends and family have rallied round to raise money for Amy and McKenzie.
At a fundraiser last weekend they raised £1500, which will go towards buying a special chair for the toddler and any therapy he needs in his recovery.
They also hope to go to Disneyworld in Florida, as Amy's late mum had wanted her family to go before she died.
But extra money is needed so McKenzie has the care he would require while away.
Amy said: "He needs intense therapy and occupational therapy and we'll see how it goes. My aim is if we do get to go to America is to see Dr Benjamin Greenberg – a specialist in D-68 who dealt with all the kids in America that got it."
Despite everything, McKenzie has been through he's remained positive.
"He's an amazing little character and is still smiling," adds his mum.
"But the hardest thing to get your head round is knowing your three-year- old boy is not going to be the same again."
---
READ MORE
Family keeps 16th birthday promise to son who died from cancer three years ago
Little Alfie set to start school after battling back from heart rewire operation at just eight months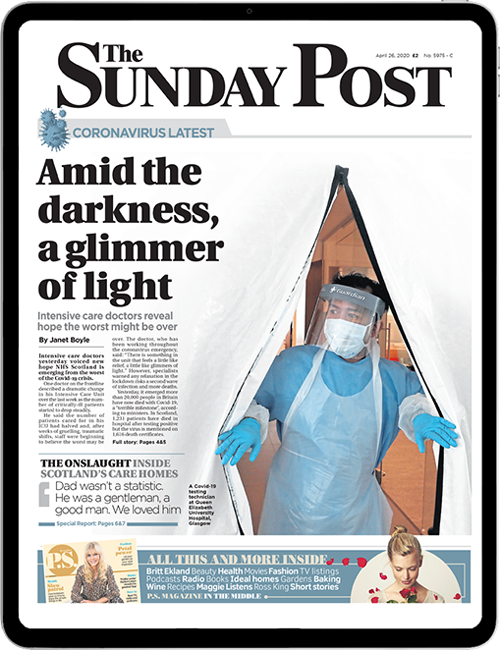 Enjoy the convenience of having The Sunday Post delivered as a digital ePaper straight to your smartphone, tablet or computer.
Subscribe for only £5.49 a month and enjoy all the benefits of the printed paper as a digital replica.
Subscribe