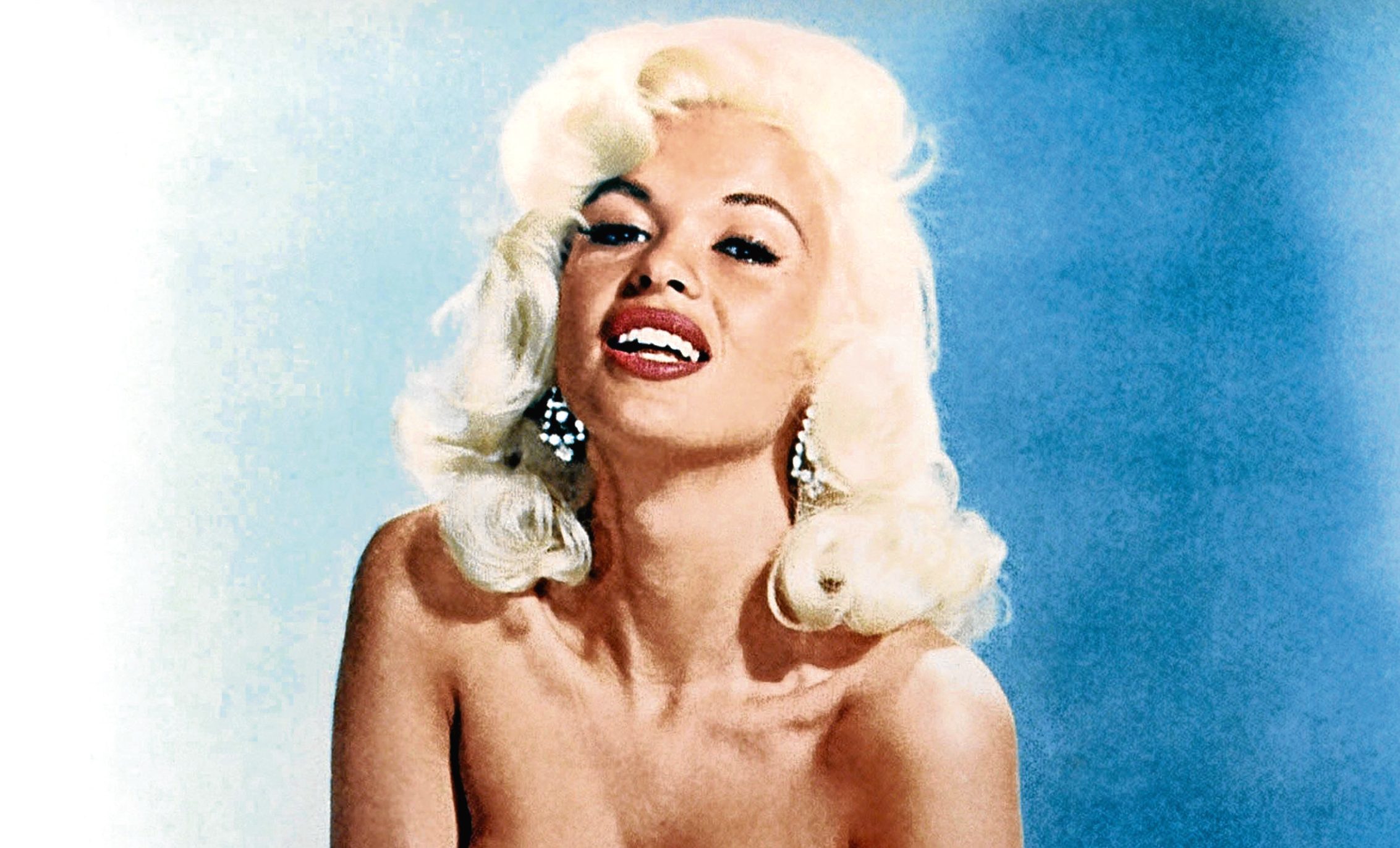 SOME stars cram a lot into short lives — but by any standards, what Jayne Mansfield did in her brief lifetime was incredible.
The original blonde bombshell, she was good at maths, Spanish and German, could play piano, violin and viola, became a Hollywood superstar, married three times, had five kids, and like the shooting star she was, had left us at just 34 this week in 1967.
It's true that the horror of her death, so young, hit us harder because of the dreadful details, even if they are partly lost in myth.
The story goes that when her car crashed into a tractor trailer and went under it, Jayne was decapitated, and many of these tales emerged when horrific crash photos appeared to show her blonde hair on the car.
She had been in the front seat with a driver and her attorney, and three of her kids in the back seat.
The kids all survived with minor injuries, the three adults died. It is now believed Jayne may have been partially scalped, and the crash led to a legal change.
Ever since, the National Highway Traffic Safety Administration have required every truck trailer to have a DOT bar at the rear, nicknamed the Mansfield Bar, to stop a crashing car going under the trailer.
If her death changed the law, her life had changed showbiz.
Born Vera Jayne Palmet in Bryn Mawr, Pennsylvania, on April 19, 1933, Jayne had wanted to be a Hollywood star like Shirley Temple.
By 1950, having just turned 17, she married Paul James Mansfield and was soon pregnant with their first daughter, Jayne Marie.
Husband and wife both enrolled to study acting, and like Marilyn Monroe, a star she'd often be compared to, Jayne did nude modelling — for art classes — and other jobs.
Later, she'd sell popcorn in theatres, do a bit of modelling, and won multiple beauty contests, like Miss Photoflash and Miss Fire Prevention Week.
A bit-part in B-movie Prehistoric Women followed, as did a stage appearance in Death Of A Salesman.
Later, when her career was at its peak, there would be a very famous photo of Sophia Loren, looking sideways in apparent envy at Jayne's large chest.
Jayne herself claimed to have a 41-inch bust and a 22-inch waist — her bosom was a major part of US 1950s brassieres, with such novelties as the whirlpool bra, cuties, the shutter bra, action bra and other cleavage-revealing designs based on how she looked.
Evangelist Billy Graham once moaned about this interest in the Cleavage Queen, as she became known, sighing: "This country knows more about Jayne Mansfield's statistics than the Second Commandment!"
In actual fact, her chest sometimes cost her early jobs, with companies saying she just looked too sexy for their family-based commercials.
There were no such complaints from Playboy, who featured her over and over.
The 1955 movie Hell On Frisco Bay, with Alan Ladd, and Kiss Them For Me with Cary Grant, showed Jayne could be good even in fairly-minor parts.
However, the studios were fascinated by her ability to drum up attention from the media, and the reaction to her suggested this was a lady who would merit leading roles.
Jayne was always a natural at publicity, and would do well in today's world — as her fame grew, she adopted the colour pink, had her mansions painted that colour, and could sell every kind of merchandise imaginable.
Her first starring role came with The Girl Can't Help It in 1956, and Jayne had some special pals to help her through the movie — Eddie Cochran, Gene Vincent, Fats Domino, Little Richard and The Platters.
The musical comedy was a huge hit, one of the year's biggest, and Fox bought out her old contract with Broadway. Her Broadway run with Will Success Spoil Rock Hunter was ended, and instead, she made a film of it.
A satire that featured a Groucho Marx cameo and saw Jayne create a great chemistry with the popular Tony Randall, it poked fun at the ad industry.
Ironic, given how good Jayne could be at selling things!
Jayne also attended its premiere in England, where it was known as Oh! For A Man, and got to meet the Queen.
Kiss Them For Me, another 1957 flick, this time with Cary Grant, saw Jayne merely adding the comedy relief, and it seems around this time, studios were already wondering what to do with her.
The Wayward Bus, with Joan Collins, had seen her attempt a more-serious role in the Steinbeck tale, but it seemed to leave audiences underwhelmed.
The year 1958 was unlucky for her career, if not her family life. Jayne was a wonderful mother, and the arrival of another child was bliss for her.
Alas, her pregnancy prevented her accepting a part opposite James Stewart and Jack Lemmon in comedy Bell, Book And Candle.
The same year, Fox cast her alongside Paul Newman and Joanne Woodward in Rally 'Round The Flag, Boys! But they lobbied fiercely to have her replaced by her old buddy Joan Collins, and succeeded.
Incredibly, having risen from nothing to superstardom, Jayne Mansfield's star was already on the wane, and she barely filmed anything of note after this.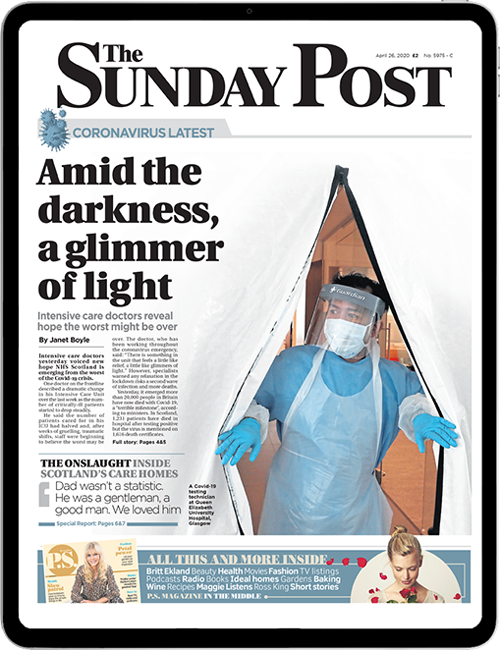 Enjoy the convenience of having The Sunday Post delivered as a digital ePaper straight to your smartphone, tablet or computer.
Subscribe for only £5.49 a month and enjoy all the benefits of the printed paper as a digital replica.
Subscribe