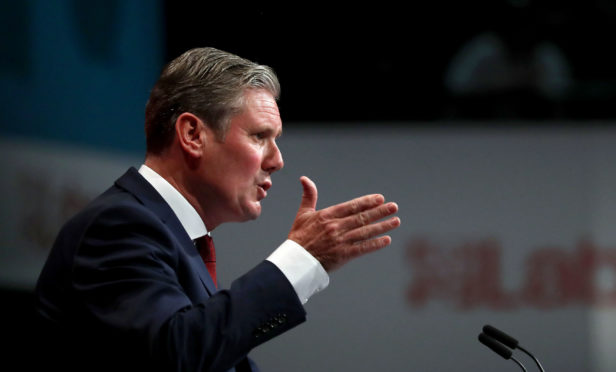 Labour yesterday warned Boris Johnson will face legal action if he attempts to take Britain out of the EU without a deal.
Shadow Brexit Secretary Sir Keir Starmer also said that if the Prime Minister did secure an agreement on Brexit, Labour would insist on a public vote on the deal.
His comments came as UK and EU officials held 48 hours of talks in Brussels to break the Brexit deadlock before the October 31 deadline for leaving.
Speaking at the Co-operative Party conference in Glasgow, Sir Keir said the Prime Minister must comply with the Benn Act and seek a further delay if unable to secure an agreement at the EU summit on Thursday and Friday.
Labour MP Sir Keir said: "If he can't – or, I should say, won't – get a deal, we will take whatever steps are necessary to prevent our country crashing out of the EU without a deal.
"If no deal is secured by this time next week, Boris Johnson must seek and accept an extension. That's the law. No ifs, no buts.
"And if he doesn't, we'll enforce the law – in the courts and in parliament. Whatever it takes, we will prevent a no-deal Brexit."
Sir Keir, a former Director of Public Prosecutions, dismissed suggestions Johnson could get round the law by accompanying a request for an extension with a second letter to the EU saying he did not really want one.
He said: "That's the equivalent of attaching a Post-it note to divorce papers saying: 'Only kidding'. It's a ridiculous idea."
Sir Keir also said that if the Prime Minister did succeed in getting an agreement, Labour would demand a second referendum.
He said: "If Boris Johnson does manage to negotiate a deal then we will insist that it is put back to the people in a confirmatory vote."
But he said any agreement Mr Johnson was able to negotiate would be "even worse" than Theresa May's deal, which was rejected by MPs three times, leading to her resignation.
Sir Keir said: "No level playing field protections. No customs union. A green light to deregulate. That kind of deal can never be one Labour supports."
Intense discussions between the UK and EU were being held at the European Commission in Brussels yesterday and were expected to continue today.
The talks have centred around Johnson's revised proposals on the controversial issue of the Irish border.
Johnson's plan would see Northern Ireland continuing to administer EU tariffs despite leaving the customs union. Businesses would instead apply for a rebate from the Government.
This would remove the need for customs checks that critics feared could endanger the Good Friday Agreement.
Culture Secretary Nicky Morgan described the prospects of a deal on Brexit as "promising".
She said: "After the meeting between the Irish Prime Minister and our Prime Minister, there is no doubt that things do look promising. The mood music seems positive, but clearly there are lots of details to be worked out."
Westminster is set to sit in a special emergency session on Saturday to vote on a potential deal.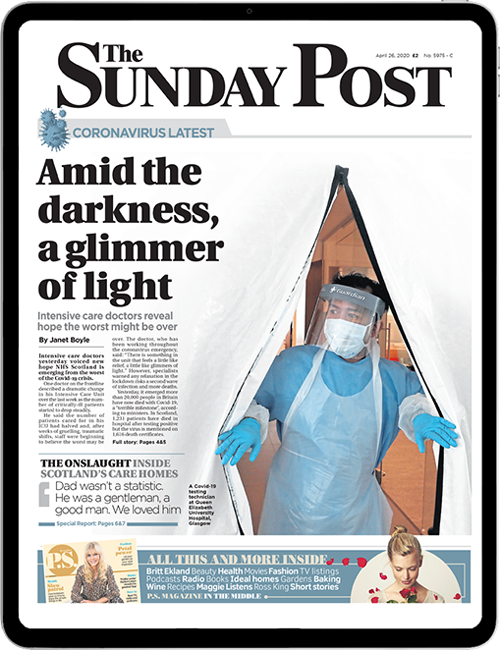 Enjoy the convenience of having The Sunday Post delivered as a digital ePaper straight to your smartphone, tablet or computer.
Subscribe for only £5.49 a month and enjoy all the benefits of the printed paper as a digital replica.
Subscribe