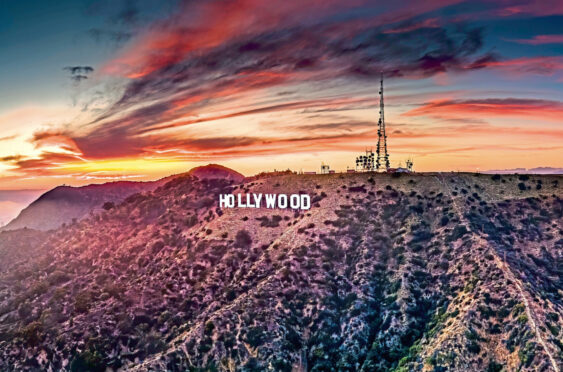 I know it's not very gracious to talk about face lifts, especially when the work is about to be done on one of Hollywood's most famous ladies. I see her every day and she always looks beautiful to me but I suppose time does take its toll.
I'm sure if she could talk she would probably suggest that I need one before her, even though next year she'll be 100 years old.
Her facelift will include around 4,000 gallons of paint, too.
I am, of course, talking about the famous Hollywood sign. Every day when I wander out on to my balcony I look at her and say to myself: "From Knightswood to Hollywood!"
And I'm pretty sure she laughs along with me.
Fans of the recent Elvis movie with Austin Butler will recall the scene where The King visits the sign as he's getting into movies here, and nothing indicates Hollywood quite like the 45-feet tall letters.
An eight-week long refurbishment of the iconic sign that towers over La La Land has begun, and it's a landmark with a fascinating history.
It was designed by a Londoner, Thomas Fisk Goff, and was erected in 1923 to highlight real estate opportunities in and around the hills up the road from Hollywood Boulevard, but was eventually taken over by the city of Los Angeles.
The sign originally read "Hollywoodland" but was shortened to the now-familiar Hollywood in 1948.
It was originally intended to last only a couple of years so the sign fell into disrepair, even the H fell over but was fixed back in 1949, which would give anyone named Olly a claim it was dedicated to them.
In the 1970s it got a much-needed spot of tlc, when a singing cowboy, a classic crooner, a scary rocker and an adult magazine mogul all teamed up to help.
A group of donors including Gene Autry, Andy Williams, Alice Cooper and Hugh Hefney along with others donated more than $25,000 each to save the sign. Those four owned the letters Y, O, W and L. So if you see the sign let out a YOWL in their honour!
Gene Autry at the time was the owner of KTLA, the news station I first worked on when I arrived here in Los Angeles.
The sign even has its own classic Hollywood noir tragedy.
Peg Entwhistle was a glamorous young starlet who had made a good career on Broadway and travelled to LA to break into movies.
She struggled to secure an acting role and in despair, jumped off the H, leaving a suicide note. The story goes that as she died a letter was on its way to her from a studio, offering her a part.
Absolutely tragic stuff and of course she was the subject of a Hollywood-produced miniseries, called Hollywood, in 2020.
Next year is a big one, too. The 95th Oscars, the 75th Emmys' and now my favourite Hollywood lady will be 100.
That's a definite hooray for Hollywood.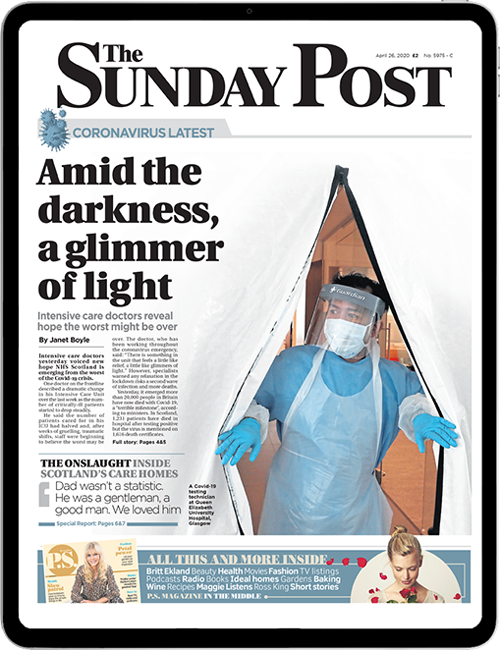 Enjoy the convenience of having The Sunday Post delivered as a digital ePaper straight to your smartphone, tablet or computer.
Subscribe for only £5.49 a month and enjoy all the benefits of the printed paper as a digital replica.
Subscribe