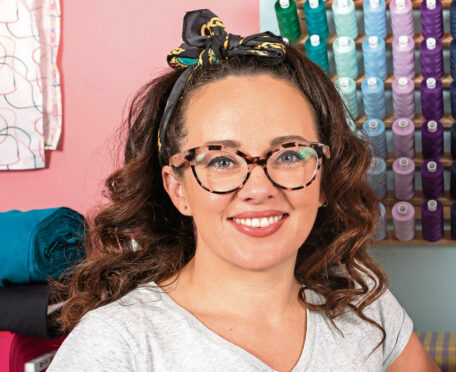 Sewing is a skill used by humans for tens of thousands of years – but it is also a great hobby, and a fantastic way to de-stress.
Jenny McCreary, who runs sewing classes as part of her business Sew Confident, tells us the Honest Truth about the art of the stitch.
---
How did you get into sewing?
I have wanted to be a fashion designer since I was about seven. I've always loved drawing and art.
My mum used to make clothes for me when I was wee. I think the first thing I ever made on her sewing machine was a tooth fairy Halloween costume when I was about 15.
When I got into uni to study BA Hons Fashion Business my mum bought me my own sewing machine.
What are the benefits of it?
Aside from being an incredibly useful, practical skill the benefits go way beyond just being able to hem a pair of trousers. Sewing is a mindful activity that you get completely absorbed in.
We are so used to being wired to technology and constant multi-tasking. Focusing on one thing, particularly where motor skills are required forces you to be present and fall into a state of flow.
When did sewing first begin?
Sewing dates back to the stone ages when people would sew animal hides together using bone or antler "needles" and other animal parts like veins as thread. We have come a long way since then.
Tell us about the first sewing machines…
The first usable sewing machine was invented in 1844 by an English man called John Fisher. Earlier versions of mechanical sewing machines date back to 1755 but they really started to come into their own in the mid-1800s.
There is so much scandal surrounding the quest to build the sewing machine including patents being stolen, and even inventors workshops being set on fire (with them inside) as people feared the new invention would make their hand-sewing jobs redundant.
Due to a mess up at the patent office Fisher's patent wasn't filed properly leading to American Issac Merritt Singer officially being the inventor of the sewing machine.
However Elias Howe, another inventor, claimed he invented the machine in 1845, and took Singer to court and won.
Tell us some interesting facts about sewing…
Buttons used to be a luxury reserved for the upper classes with everyone else using scraps of fabric as ties or wooden toggles for closures.
Women's buttons are to this day on the left side while men's are on the right to distinguish between them and because those who could afford buttons historically had staff to dress them hence it was easier for the staff to fasten the buttons on women's clothes if they were on the left.
Something that we chat about fairly often in class is pockets. Historically women were deemed to just not need them as they stayed at home most of the time and so what would they need to carry?
There was also a fear that witches could easily conceal things in pockets if they had them on their clothing.
When were patterns invented and how did women sew before that?
Demorests Emporium of Fashion created the first paper patterns in 1860. They held fashions shows in their house and then allowed people to buy the paper patterns.
Before that women may have used existing worn out deconstructed garments as patterns or would have used shaped pieces of fabric and several fittings to tweak the shapes for the perfect fit.
What are the benefits of making your own clothes?
Dressmaking is my favourite type of sewing as it's the most satisfying, and chilled out hobby going. You can make literally anything you want. Off the peg clothes are made for generic bodies that honestly don't seem to exist.
How do you get started?
You'll need a sewing machine, fabric scissors, tape measure, pins, chalk, thread and an unpicker. If you don't have these things at home, see if someone can lend you them to have a go before buying your own kit.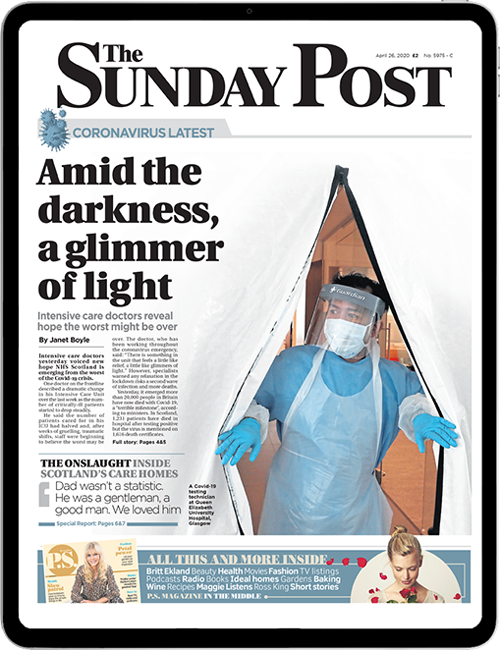 Enjoy the convenience of having The Sunday Post delivered as a digital ePaper straight to your smartphone, tablet or computer.
Subscribe for only £5.49 a month and enjoy all the benefits of the printed paper as a digital replica.
Subscribe