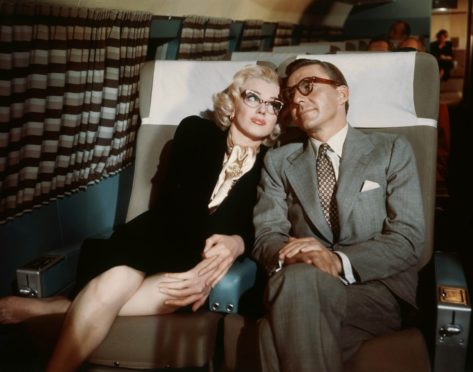 They are right before our eyes and something we barely notice. But spectacles helped bring about social, cultural and economic revolution.
Here, author Stefana Sabin tells Sally McDonald the Honest Truth about glasses and how they have changed people's lives over the centuries.
---
Why did you write this book?
I have worn glasses since my teens and never thought much about them until I came across an exhibition of glasses at The History of Science Museum in Florence and I realised how much they have influenced the way we live today.
Your most shocking discovery?
The Khmer Rouge in Cambodia killed people just because they wore glasses. People who wore glasses were considered to be intellectuals and intellectuals are often eliminated in totalitarian regimes.
How was poor sight managed before spectacles?
Poor sight was considered an illness and was treated with different balms and pomades and lotions – all to no avail!
What are the first known aids to sight?
The earliest document that shows a device to improve sight is a painting from the 15th Century. At the edge of this painting is St Odile holding an open book on which are placed reading stones to enlarge the letters on the page. It is also the first document that shows a woman with a reading aid!
Reading stones were the first reading aid. Then came lenses made from the substance beryl, followed by those made of glass (hence the English term "glasses"). These lenses were mounted in a frame. At first, spectacles were very uncomfortable but during the 18th Century the modern shape of spectacles was set and it has hardly changed since.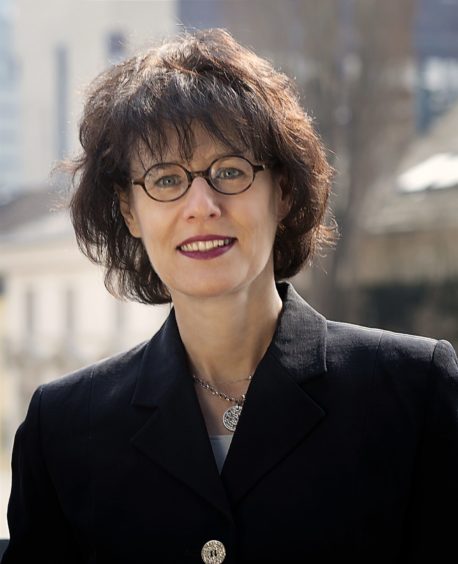 Any notable Scots among the first to use spectacles?
The famous Victorian essayist and philosopher Thomas Carlyle wore spectacles and had his pair adjusted with finial extensions. Some of the artists of the Arts and Crafts movement wore glasses, as did the publisher Walter Blackie, who commissioned Charles Rennie Mackintosh to create the Hill House in Helensburgh.
Is it true the Roman Emperor Nero used had a device to watch gladiator fights?
Roman author Pliny the Elder mentions that Nero held an emerald to his eye to watch the gladiators. But Pliny uses the term "smaragdus" for different kinds of green gemstones which were thought to have a soothing effect on the eye – like sunglasses. As Nero was far-sighted, he may have used the emerald to neutralize the glare of the sun.
How have spectacles changed peoples' lives?
People could read until old age and professions reliant on reading, writing and precision manufacturing emerged and then thrived.
Thanks to glasses the working life doubled.
Is it true Benjamin Franklin had home-made bifocals?
As he got older Franklin grew near-sighted and far-sighted and found switching between two pairs of glasses annoying. So he had the lenses from his two pairs of glasses sliced in half and mounted in a single frame.
How have specs impacted fashion and films?
For a long time the movies cultivated the glasses-come-off trope –"boy meets girl, girl wears glasses, boy ignores girl, girl takes off glasses, boy falls in love." This scenario implies that a girl who wears glasses reads too much, is too smart and so is not attractive.
The disdain that the movie industry had toward glasses has something to do with acting itself – but also with prejudice. When Marilyn Monroe wore glasses in the hit 1953 romcom How To Marry A Millionaire, the fashion industry went wild, offering frames to women who became a huge clientele.
Similarly, as Harry Potter wears glasses, youngsters who cherish the character feel encouraged to wear prescription glasses.
What is the future for specs?
It's bright. With new technology and the fabrication of fine lenses and sophisticated frames, they have become as much a fashion statement as an aid to sight.
---
In The Blink Of An Eye: A Cultural History Of Spectacles by Stefana Sabin, published by Reaktion Books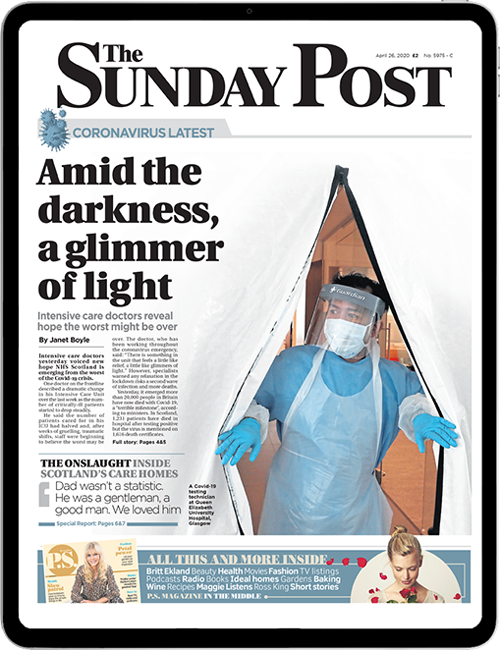 Enjoy the convenience of having The Sunday Post delivered as a digital ePaper straight to your smartphone, tablet or computer.
Subscribe for only £5.49 a month and enjoy all the benefits of the printed paper as a digital replica.
Subscribe