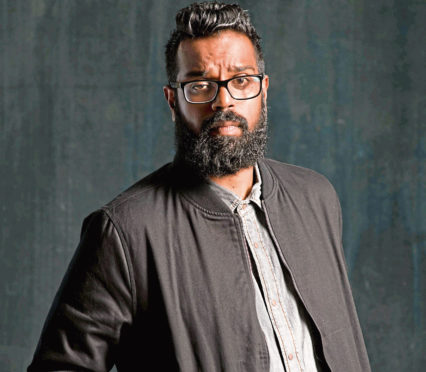 Comic Romesh Ranganathan has been forced to confront a few home truths about his marriage while in lockdown.
The star, 42, is hanging out with his wife and kids – a lot – as the crisis brings a temporary halt to his stand-up tour and globe-trotting TV shows.
"People talk about the first thing they'll do when lockdown ends. I think mine might have to be to buy another property, or at least rent one out, just to give my family a couple of months' break," he quips.
Even the garage – where the bearded vegan sometimes disappears to give his long-suffering family some respite – is out of bounds.
It's now a makeshift studio, where the former maths teacher is filming his BBC Two topical comedy show, The Ranganation.
The series features the star with 25 members of the public, dubbed "The Ranganation", who take a "sideways and topical look at modern Britain".
It is back for second series after the first instalment was a hit, only this time, because of social distancing, it is taking place from his home.
"Filming the show in the garage has been an issue," Ranganathan admits, "because I spent all this time thinking that my relationship with my wife worked despite me being away so much.
"Now we've realised it's because (we've been apart)! Now we're together all the time the gloss has really come off me, for my kids and my wife."
In ordinary times, the father of three boys would go to the garage "for the benefit of my family" so they could "get a break from me".
He is also known for his Misadventures travel show, in which he holidays in locations out of his comfort zone.
"My wife has said: 'You're still going to do travel shows when we get out and you'll be away won't you?'," Ranganathan says.
As well as preparing for the return of his TV show, the comic, who previously flirted with a career as a rapper under the name of Ranga, thought he'd add another string to his bow during the pandemic.
"When I suspected the lockdown was going to happen I thought, I'm going to learn how to DJ," recalls Ranganathan.
"I said to my wife: 'I'll buy a load of DJ equipment.' She said: 'That's a great idea, you should do that.'"
It turned out that Leesa thought he was joking.
"So we ended up moving the DJ equipment to the garage because she didn't want it in the house," he says. "She doesn't want what little respect she's got left to dissolve by watching me shuffling around in a midlife crisis trying to learn how to DJ."
As any fan of Ranganathan will know, another big relationship in his life is the one he has with his mother.
Shanthi has stolen his thunder after making a "little cameo" in one of his TV shows.
Connecting with his mum, who still prepares "care packages" of Sri Lankan food for her son and lives just "down the road", does not always go to plan.
"I speak to my mum every day on the phone and we also started occasionally doing Zoom," he says. "But my mum has absolutely no appreciation of where the camera is. I can be chatting to her chin for an hour."
On The Ranganation, the comic and his panel – who are seen virtually from their homes this time – chat about everything from front-page news to smaller stories.
He won't be shying away from comedy despite testing times, but hopes it does not get him into trouble.
"It's a particularly British thing to use humour to navigate the things we are going through," he says.
"Every now and again, I really do fully engage with the horror of the situation and end up in some kind of panic spiral and can freak myself out quite easily.
"And I think talking about it in a light-hearted way is a nice form of escapism."
The Ranganation is on BBC Two, Sundays at 9.15pm.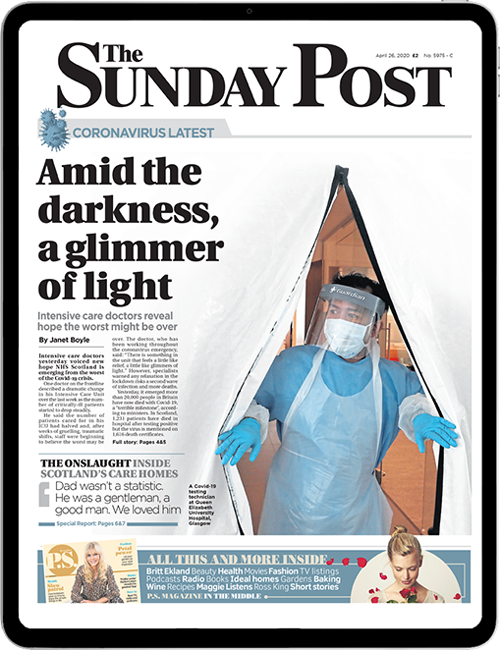 Enjoy the convenience of having The Sunday Post delivered as a digital ePaper straight to your smartphone, tablet or computer.
Subscribe for only £5.49 a month and enjoy all the benefits of the printed paper as a digital replica.
Subscribe