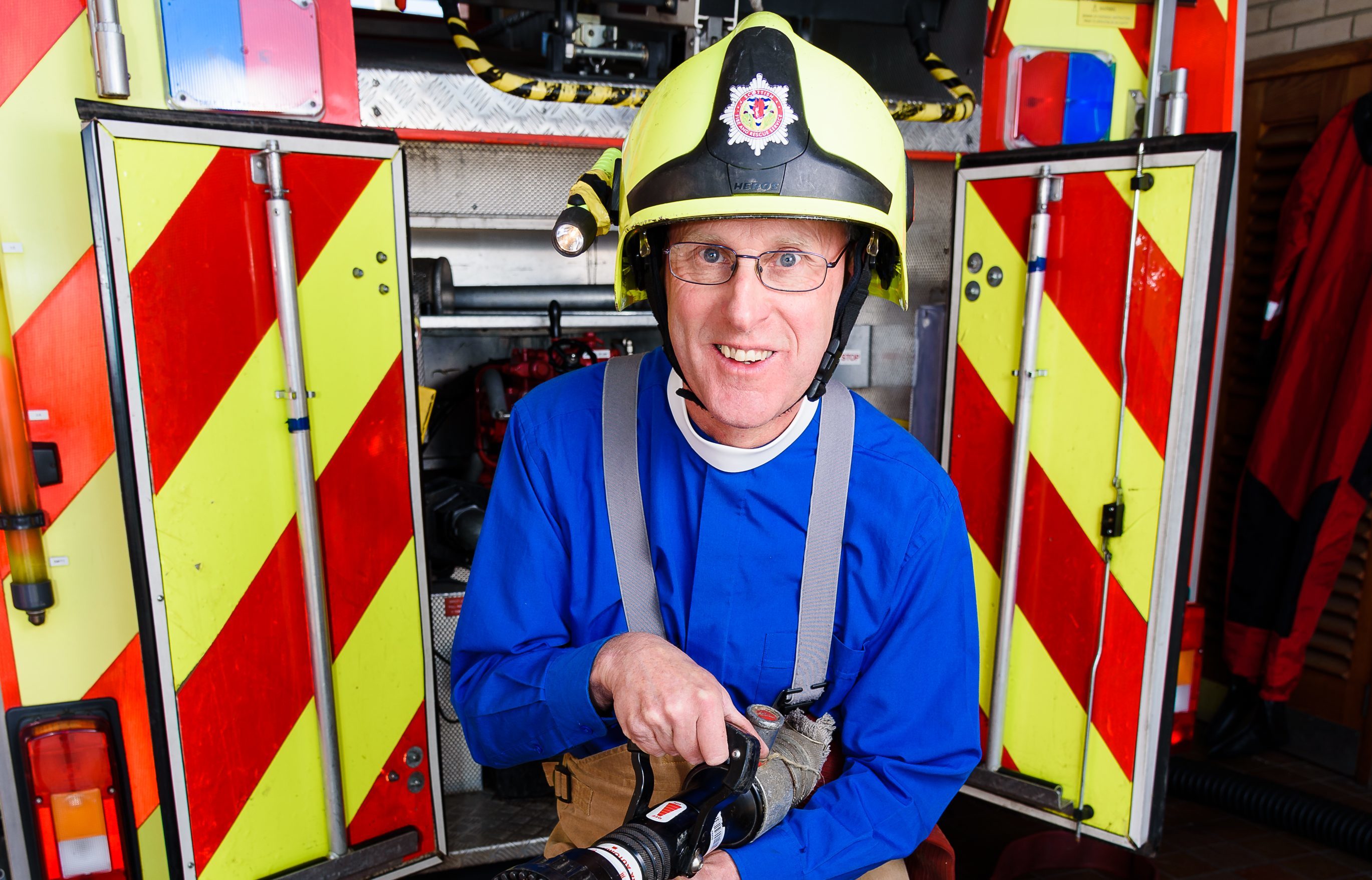 HIS main mission in life is saving the souls of his local community.
But the Reverend Alex Currie also has a second occupation – which can involve saving their lives.
That is because in addition to being the minister for three parishes in Dumfries and Galloway, he is also a retained firefighter.
Alex has served his community through sermons, weddings and community work for 27 years.
But in that time he has also saved lives and protected property while attending emergencies.
Alex, from Whithorn, told how his first ever call-out saw him helping a member of his congregation whose house had a chimney fire.
He said: "I had just returned from securing the chimney and saw the female resident had prepared the crew cups of tea as a thank you gesture.
"But when I took my helmet off she shrieked 'Oh jings! – the minister!' and joked about having not set out the good china."
He believes it is his role as a retained firefighter that has helped him deliver the teachings of Jesus.
He said: "There are two character lessons in the Bible that have always resonated with me – be salt, and be light.
"We should enhance each other's lives and strive to keep people, and ourselves, from straying into darkness.
"Being both a firefighter and a parish minister helps me hold true to those values and follow what Jesus is asking."
Alex, 58, used to work with homeless people in Glasgow before moving to Whithorn in 1990 with wife Kirsty.
After settling in the town, he signed up to Dumfries and Galloway Fire Service as a retained firefighter – and has now racked up an inspiring 25 years of service.
Retained firefighters are part-time crews who respond to the same incidents as their full-time colleagues such as fires, floods, accidents and chemical incidents.
They are ordinary people in extraordinary roles.
However, the robust but flexible paging system means dad-of-two Alex is never called away from church services.
But in one case he missed a festive lunch after being alerted to an incident.
He said: "I had been at a local primary school in the run up to Christmas. I had literally just been handed my plate, all geared up for my turkey, when the pager went off.
"I then had to run and dart and weave among the kids so I could make the call-out which, thankfully, turned out to be a false alarm."
Being so involved in Whithorn means Alex is required not just on the frontline as a firefighter but also as a minister offering spiritual support to families.
"It is definitely the other side of my coin but thankfully these occasions have been rare," said the minister.
"But it will be the same for any retained firefighter across Scotland.
"In small communities where everyone knows everyone it goes without saying that a call-out may be more likely to involve someone you know."
Senior fire officer Hamish McGhie praised Alex's commitment and encouraged other people to come forward to join the ranks.
He said: "Retained firefighters like Alex show that anyone can make a difference – all it takes is commitment."
Chief fire officer Alasdair Hay added: "I'd like to thank Alex Currie for his outstanding commitment over these last 25 years.
"Retained firefighters fill me with pride and inspiration."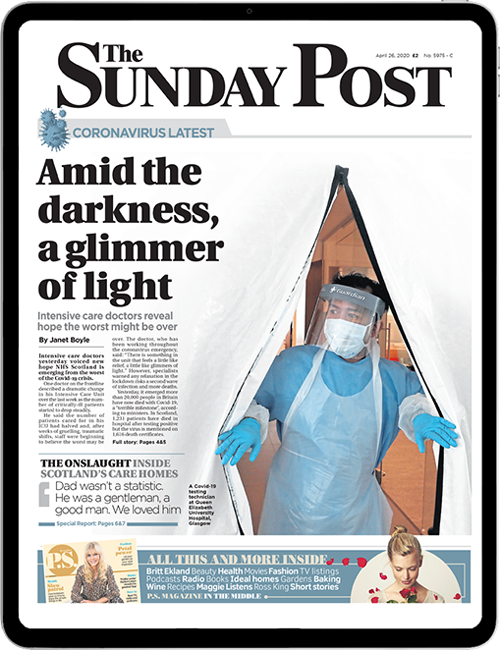 Enjoy the convenience of having The Sunday Post delivered as a digital ePaper straight to your smartphone, tablet or computer.
Subscribe for only £5.49 a month and enjoy all the benefits of the printed paper as a digital replica.
Subscribe