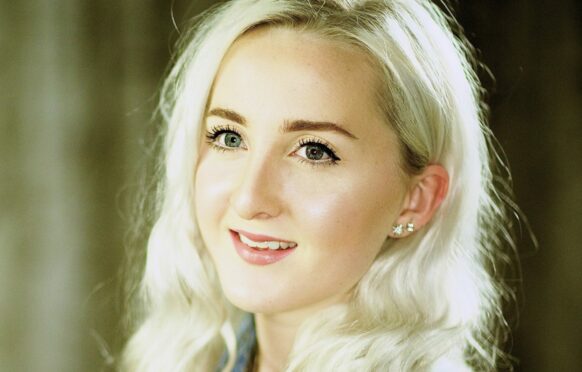 Early immersion in the novels of Stephen King was a primer for Holly Jackson's crime and thriller writing career.
Jackson, 29, who published the first in the gripping A Good Girl's Guide To Murder trilogy in 2019, admits she "raided" her TV cameraman dad's bookshelf aged just 12, consuming King's The Long Walk, Green Mile, and The Stand.
Having learned young from the one of the best, she later turned her attention to true crime podcasts and documentaries for the inspiration behind this intricately plotted series combining a nail-biting narrative with intensive research into forensics, tech and social media.
The resulting debut took the Young Adult genre by storm, clinching the British Book Awards' Children's Book of the Year 2020, as well as being optioned for film and TV by the team behind Peaky Blinders.
With the second in the series Good Girl, Bad Blood, published last year and the third to launch on Thursday London-based Jackson tells P.S: "I very naughtily read Stephen King when I was far too young. I raided my dad's bookshelf and then went through a Harlan Coben phase. I did also read age appropriate books such as Harry Potter and The Edge Chronicles. But I always veered towards crime books.
"When I left university I didn't want to apply for a proper job as I thought I would be stuck and not able to give writing a go. I took part-time jobs in retail while writing and applying to agents.
"I was working in retail when I first came up with A Good Girl's Guide To Murder. I went into the supplies closet to write down the idea: 'girl does murder, school project.'
"I am lucky it has turned out fortunately, but it could have been a disaster."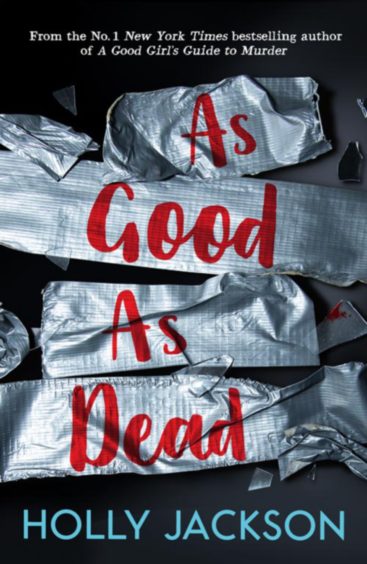 In the third and final book, we see teenage amateur detective Pip Fitz-Amobi haunted by the way her last investigation ended. Soon she'll be leaving for university but then another case finds her, and this time it's all about Pip. She has a stalker with links to a serial killer, and she realises everything is coming full circle.
Jackson says: "I create the plot like a film in my head, I take notes and work out each scene on key cards. Once that is in place I start writing.
"The main inspiration for all of the books is the world of true crime. I think I have listened to every podcast out there. I wanted the series to have a true-crime, accessible-feel.
"So we have amateur detective. In a lot of procedural crime thrillers, you are following a journalist or a police officer or someone who has access to specialised tools. I love podcasts as it is someone in a room with microphone who doesn't necessarily have specialised skills in any area, and who turns into an armchair detective and presents the case to their listeners.
"I wanted people to read the book and say, 'Hey, I could do this.' I thought it would be fun to have a teen detective using tools that we have available to us now; apps that we have on smartphones, and social media. My favourite part was looking at clever ways I could twist them on their head and use them as crime-solving tool."
It is a winning formula that could translate seamlessly to screen. Jackson says: "We're working on a pilot script and hoping to get it in front of broadcaster's eyes this year. I am learning as I go along."
---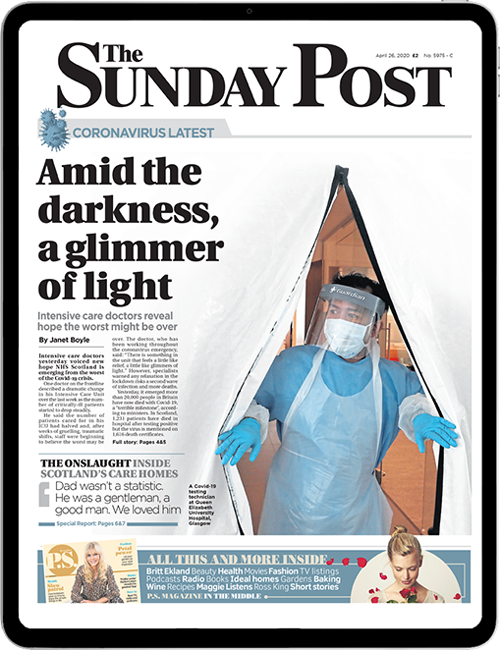 Enjoy the convenience of having The Sunday Post delivered as a digital ePaper straight to your smartphone, tablet or computer.
Subscribe for only £5.49 a month and enjoy all the benefits of the printed paper as a digital replica.
Subscribe