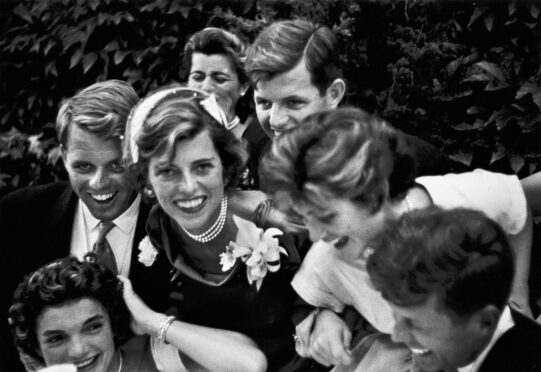 "Those who do not remember their history are condemned to repeat it" is one of the world's most famous quotes but, ironically, one of the most misquoted and misattributed.
The problem with philosopher George Santayana's aphorism is that there is not a definitive account and history changes according to who gets to tell it.
Today, in uncertain times, the story of the past is being coloured and shaped around the world to justify actions in the here and now.
Simon Sebag Montefiore has, in his new book, confronted the challenge head-on with The World: A Family History charting nothing less than the timeline of humanity: humankind's achievements and crimes, freedom and tyranny, flaws and brilliance.
Interspersing more familiar perspectives from Europe, China and America with lesser-told stories from countries including Haiti, Congo and Cambodia, he believes the book comes at a time when history writing is finding new voices and beginning to reflect a wider range of stories from Asia and Africa, more racial diversity, and more women.
But he also sees the contortion of history on social media, where prejudices, conspiracies and ignorance create division.
"History has become a sparkwheel," he writes, "its moral power instantly igniting torches of knowledge and dumpster-fires of ignorance. One has only to glance at the hellscapes of Twitter and Facebook, hear their borborygmi of prejudices and conspiracies, to see that history is ever more fissile thanks to digital distortion."
The author explained: "History is an incredibly sensitive and powerful tool. It's an amazing mixture of different disciplines and has a great power to justify the present, analyse the future and to distort the past.
"We expected the internet to be a great force for openness and to equalise the world. But it hasn't at all, it's exacerbated differences and empowered powerless people in their basements.
"At the same time, it hasn't proved to be the machine for openness at all and actually one of the great challenges that we have to solve now is how to sort of control and limit the despots of data. People like Mark Zuckerburg and Elon Musk have too much power. Five people in the world should not be able to make a decision on what we know. That's a very dangerous situation."
While a world of seemingly infinite content being created every second may seem like a treasure trove for future historians, Montefiore believes that it just means a mass of nonsense will have to be filtered out.
And digital footprints that can be wiped from existence or held privately don't quite compare to a pre-online world.
"Nothing will last, there will be very much less on paper," said the author. "There was a 500-year period in human history which came to an end really when the telephone became universal but it really ended in our lifetime with the internet in the '90s.
"Before then, everyone wrote letters all the time and that was just extraordinary, it meant that one could write real biographies of people and really know what they were thinking and what they were doing.
"History may go back to being that kind of guesswork like it was before everyone wrote letters. People still wrote history but it was impossible to confirm it all."
In Montefiore's book on Catherine the Great, much was discerned from letters between the empress and her lover, Grigory Potemkin. His work on Stalin also relied on written correspondence.
"What's tragic is that it's unlikely, unless there are massive kinds of leaks of information, that we'll see private correspondences," he said. "Much of what Vladimir Putin does is probably on Telegram or WhatsApp or in person because people are very suspicious about the security of the internet.
"It's going to be very difficult to write this sort of history. You're going to have way too much information, and yet none of it's really that important. It's going to be more of a challenge, I think."
The phrase "unprecedented times" has been bandied around with increasing frequency in recent years following the pandemic, economic crises and war. But Montefiore believes that what we're living through is, in fact, precedented and we've just reverted to the "usual chaos" after decades of superpowers dominating and maintaining a balance.
What makes the current chaos different to earlier periods is the sheer scale of humanity, and the technology in our hands.
"We've increased to a population of eight billion from one billion 100 years ago. That's unprecedented," said Montefiore. "Then there's technology, the internet but really, even more importantly, electricity and healthcare.
"That also includes our most dangerous piece of technology, nuclear weapons, which change everything because there's the possibility to destroy mankind in a moment. So the stakes are higher in an unprecedented way but the usual disorder has been restored."
Montefiore's book was a project started on the first day of lockdown. It looks at how the world has evolved through the intimacy, grit and vividness of family life, charting dynasties across the globe.
He explained: "No one has ever done that before. It's a simple idea. Human life is still, in the 21st Century and after all the technological advances, based around the basic unit of human existence – the family.
"It's the one thing we have in common, that goes right the way through human existence. Whether we're living as hunter-gatherers, or living in great cities and nation states like today, the family is still the centre of human life.
"I've used it as a tether to be able to tell the human story in a way I hope is accessible and entertaining but also explains all the great developments of human existence."
Among the famous surnames appearing across the book's more than 1,200 pages are the Roosevelts and Kennedys, the Romanovs, Saxe-Coburgs, and the Ming and Tang dynasties.
Montefiore, a close friend of King Charles, explores the lives and dynamics of those power families which have ruled nations and big business throughout history, as well as families of writers, doctors and artists.
"It's a really good way of looking at history," explained Montefiore, whose TV work includes Vienna: Empire, Dynasty and Dream, and Blood And Gold: The Making Of Spain. "People keep describing it to me as Succession meets Game Of Thrones and that's exactly what it is. A lot of it is about the struggles for power, within families or within states, and we're fascinated by that. Partly we identify with them as sort of distorted versions of our own families.
"A lot of the book touches on dark things like sex, torture, slavery, and empire but it's also full of poetry, art and literature and is a celebration of human ingenuity and creativity. There's a lot of beautiful things."
Montefiore describes the book, which will also be the basis for a History Channel TV series, as "the most diverse history ever written", giving equal treatment to the dynasties of Africa and Asia as the Europeans and Americans that tend to dominate such works.
Also included are a vast array of fascinating tales of women and children, often too left out of the history books.
"A lot of fascinating characters are in here," he said. "They're amazing, women like Mary, Queen of Scots, Empress Wu of China and Sayyida the Pirate Queen of Morocco. We're in an age of female leaders now, and the fascinating thing is that, whether it's Liz Truss or Nicola Sturgeon, you realise that they are no better or worse than men. It just depends on their personality, which is everything in politics."
When it comes to humanity's crimes, Montefiore aims to detail the innocents killed, enslaved or repressed whoever the perpetrators were. His mantra: "Everyone counts or no one counts".
An expert on Russian politics and history, his book finishes on the day of Putin's invasion of Ukraine earlier this year. The Russian president is known to have read Montefiore's previous work on Catherine the Great, and Moscow officials admitted robbing the remains of Potemkin from St Catherine's Cathedral in the Ukraine city of Kherson last month.
"I've got Russia and Ukraine all the way through," said Montefiore. "Around 400 BC, Darius the Great of Persia invaded Scythia, which is Ukraine, so we start the history really early. At the same time as Henry VIII, a woman called Roxelana was helping to rule the Ottoman Empire – she was stolen from Ukraine and enslaved. She's probably the most powerful Ukrainian in world history."
With history so crucial in understanding global events like the war in Ukraine, Montefiore, whose other books include Monsters: History's Most Evil Men and Women, and Jerusalem: The Biography, hopes that curriculums around the country start to look beyond a British-centric view of the world.
"Children of the 21st Century need to know a lot more about foreign countries and the world, not just Britain," he said. "There's a little-British obsession for English and Scottish history and ignoring the rest of the world.
"After the last 20 years, we all now know both the crimes and achievements of British Empire. It should be taught and, in my book, I have all the pros and cons of the British Empire in detail.
"Today, the challenge is to understand where all this fitted into the world's history. Brazil, India, China, Russia need to be taught much more so that we understand the world that is happening today."
Historian's playlist picks all the tracks of our years inspired by history
History has proved to be the inspiration behind some of modern music's greatest hits.
It also helped Simon Sebag Montefiore with the mammoth task of writing the world's history in his new book.
"When I was writing the book, I listened to music very loudly all the time and it was fun to listen to great history songs," he said.
"The whole point of doing a family history is to have a book that shows human life and that includes music, food, clothes, sex and literature. Things other than just battles and politics.
"I began to get into this music and I had real fun looking up the great history songs. Sympathy For The Devil by The Rolling Stones is the greatest ever history song. I'd love to know if the readers agree with me and what others they'd suggest."
With more than 300 tracks, which can be found on Spotify, Montefiore's playlist spans from The Proclaimers' Scotland's Story to Public Enemy's Fight The Power, Billy Joel's We Didn't Start The Fire to Boney M's Rasputin.
---
The World: A Family History by Simon Sebag Montefiore is out now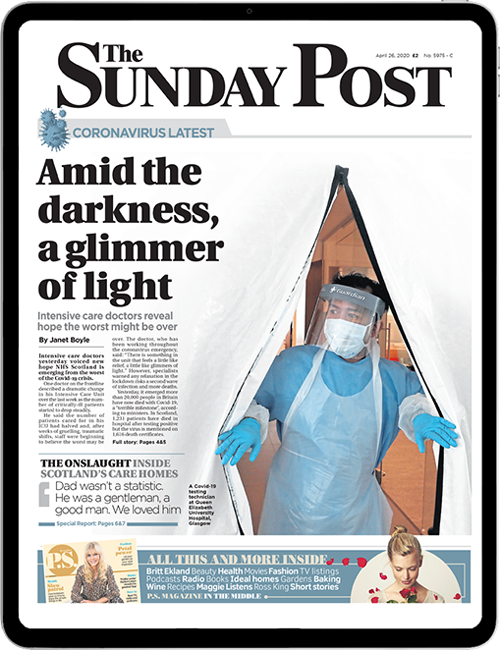 Enjoy the convenience of having The Sunday Post delivered as a digital ePaper straight to your smartphone, tablet or computer.
Subscribe for only £5.49 a month and enjoy all the benefits of the printed paper as a digital replica.
Subscribe