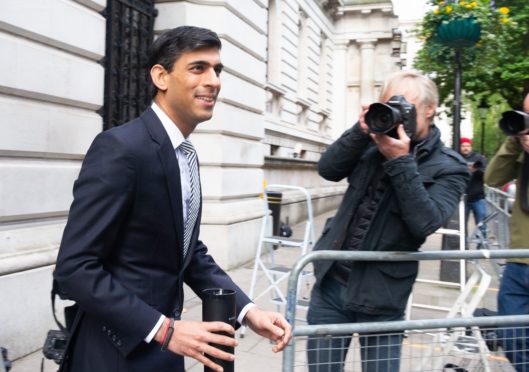 Given the fractious and polarised nature of UK politics, it was inevitable, indeed, predictable, that any unilateral lifting of lockdown measures in England would be met with questniong disdain by the elected leaders of the devolved nations.
After all, since the early days of this, PM Boris Johnson has gone to great lengths to insist petty party politics will be put on the back burner for as long as coronavirus remains at large, and, cleverly evoking the wartime spirit of Churchill, chuntered that we're all in this and will prevail together.
And up until last week that has been largely the case and has proved to be relatively successful in containing the spread of the virus.
All four nations and their respective governments largely marched in step with one another, uniting behind the science and agreeing on a single UK-wide emergency lockdown strategy, which included a raft of spread prevention measures, banning of non-essential car journeys, support for NHS and of course billions ploughed into the economy to protect millions of people's jobs and future livelihoods.
And all under one mantra: Stay Home: Save Lives: Protect the NHS.
Well, after seven weeks of everyone doing just that in a carefully managed and arguably successful containment strategy, Boris decided to go solo, step out of line with everyone else and have England march to a different, possibly more dangerous, drum. Stay Alert: Control the Virus: Save Lives.
It's a risky move but one that, if the infection and death rate continues to drop, and there is no second spike in England, historians will remember it as a gamble, but a measured, responsible gamble. If, however, it goes the other way, the Prime Minister cannot expect the history books to be kind.
Meanwhile, the collateral damage to the relationships between our four UK governments is being minimised, not least by the politicians, conscious of the need to appear united, even if that unity is fraying at the edges.
For that I am grateful. There will be plenty of time, once this is over, if it ever does end, for normal party politicking to recommence.
The last thing anyone needs right now, especially when we are all sick with worry over the future, is for our leaders to start tearing lumps out each other.
The devolved governments will soon follow England and lift some of their lockdown restrictions and the economy must be given some kind of chance to recover.
The Chancellor of the Exchequer, Rishi Sunak, may have waved his treasury wand again, and against all predictions, shaken billions more from the magic money tree, by extending the furlough scheme until October.
But the devil will be in the detail, and as someone who cannot make a crust from his clubs and venues, until social distancing measures are a thing of the past, a bad memory, I fully expect less than good news when we hear how furlough will be funded at the end of the month.
There are many in hospitality who share my dread, not least the thousands of employees worried about being forced on to the dole.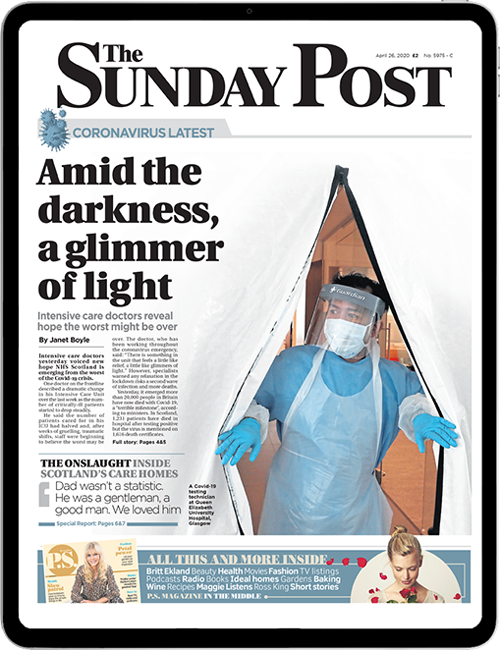 Enjoy the convenience of having The Sunday Post delivered as a digital ePaper straight to your smartphone, tablet or computer.
Subscribe for only £5.49 a month and enjoy all the benefits of the printed paper as a digital replica.
Subscribe