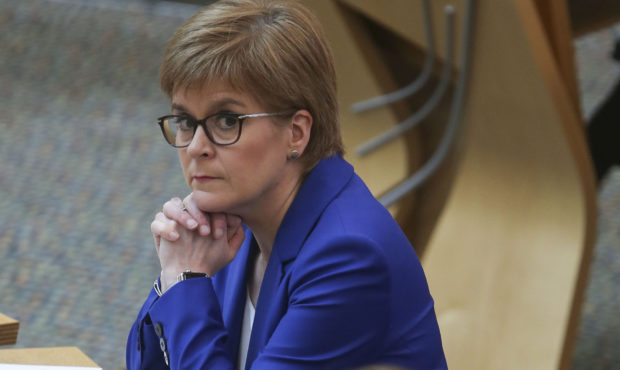 Historians have warned the absence of written records of key coronavirus briefings to the First Minister will undermine the ability to learn lessons from the crisis.
Nicola Sturgeon last week said she was given only verbal briefings by her chief health advisers in the early stages of the global Covid-19 crisis.
The claim was met with incredulity by opposition politicians and comes after ministers and advisers had previously been accused of avoiding written reports and official emails because, if requested, they would be released under Freedom of Information legislation.
Christopher Whatley, Professor of Scottish History at the University of Dundee, said: "From the historian's perspective it is disappointing that written records of the basis upon which crucial decisions of how to deal with the coronavirus weren't generated. Our understanding of the kinds of evidence used by government as it responded to the crisis will be weaker as a result.
"Even from the current perspective it's somewhat puzzling that background papers don't appear to have been written, read carefully by the politicians concerned and considered, and how policy was decided.
"Perhaps this is something else that merits examination as government assesses how the crisis was dealt with and what lessons can be learned for the future, in case of further pandemics."
Opposition politicians voiced disbelief at the suggestion there had been no written briefings to the First Minister at such a crucial time. Labour said it was "unbelievable and disturbing."
If true, they said, it called into question the competence of the civil servants advising Scotland's ministers
Ewen Cameron, professor of Scottish History at the University of Edinburgh, said: "I get the point that it's a fast-moving situation and verbal updates have always been important, but I am a bit surprised that there have been no written briefings.
"It seems almost inevitable that there will be some kind of Royal Commission or inquiry into this in the aftermath of it, whenever it is deemed to be over.
"I don't know if governments are already trying to minimise the numbers of formal bits of paper that might crop up there."
The lack of written briefings from National Clinical Director, Professor Jason Leitch, or Chief Medical Officer, then Dr Catherine Calderwood, regarding Covid-19 preparations emerged after a Freedom of Information request.
The Scottish Government claimed no written briefings were given to the First Minister or Health Secretary Jeane Freeman.
Ms Sturgeon last week defended the absence of written advice, saying: "There's a range of different ways and means by which ministers receive advice. Sometimes it's in writing, sometimes it's in discussion.
"I'm sure that's been the case since time immemorial and will continue to be the case, particularly in a very fast-moving situation."
In 2018, The Sunday Post highlighted concerns about Holyrood's failure to formally minute scores of meetings and discussions.
The then-Scottish Conservative leader, Ruth Davidson, described the lack of records as a "secret Scotland" after it emerged that among the meetings which weren't documented were one blocking the return to work of former Police Scotland Chief Constable, Phil Gormley.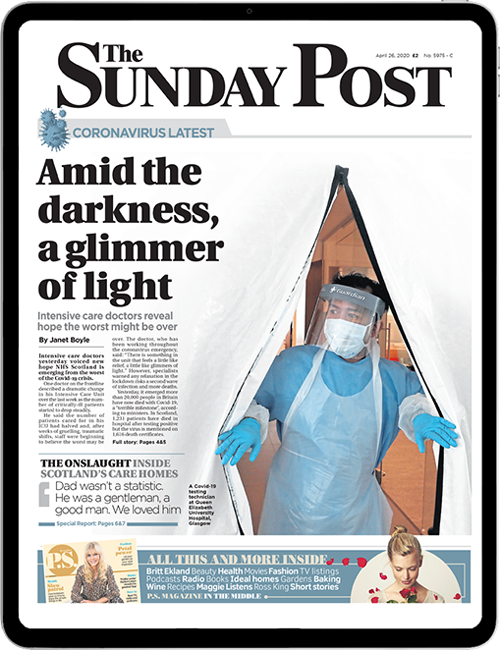 Enjoy the convenience of having The Sunday Post delivered as a digital ePaper straight to your smartphone, tablet or computer.
Subscribe for only £5.49 a month and enjoy all the benefits of the printed paper as a digital replica.
Subscribe